15 Common Crossword Answers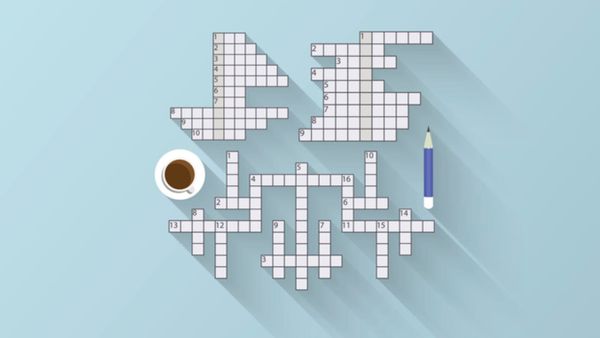 Getty Images
From coast to coast and across the globe, one truth is certain: crosswords cheat. Crossword clues get reused, rephrased and repackaged because there are only so many words in the dictionary that fit the game. These oft-repeated words are usually short – between three and five letters long – to aid the flow of the grid.
Here are 15 common crossword answers, and likely clues, you should learn to look out for. Not only will they help you with a traditional crossword puzzle but also with digital word games like Wordscapes or Word Cookies Cross.
Everyday Words
Not every crossword puzzle is a font of imagination. Some ordinary, everyday words often fit the puzzler's pattern best.
Five Letters or Better
One thing you'll notice is that these commonly used words are often vowel heavy, beginning and ending with a vowel.
Wait, What?
Sometimes, crossword answers aren't even words. When a puzzle's especially tricky (or a writer's especially lazy) look for these fragments, foreign-language visitors and other linguistic oddballs.
ARA - Might be Latin for "box," might be legendary football coach Parseghian, but crossword puzzles love it.

AER - As in "Lingus," the Irish national airline.

ERATO - She's a Muse! Behold classical education at work. If the clue is about inspiration, above all about love poetry, Erato is your lady.

SMEE - He's Captain Hook's bosun! There is one reason on God's Earth that anyone knows the name of Captain Hook's bosun, and it's not Peter Pan. Thanks, crossword puzzles!

SNEE - But then, we repeat ourselves. JM Barrie probably got "Smee" from the word snee, an old English dialect word for a dagger. Look for clues about knives, especially the use of knives for unpleasant doings.
Pro tip: if you've got some letters but still can't figure out the word, try the WordFinder cheat tool. Enter your letters, plus question marks for the blanks, and you'll get a list of all possible words with that letter combination.
Crossword Quick Solve
Learning to spot the common answers in crossword puzzles is a key part of mastering the game. Often, knowing just one of these words will reveal the answers you need to finish a puzzle that's driving you crazy.
---
Matt Salter has been a professional writer for over 10 years. He is a gaming and technology expert, and world-class word nerd.