Slang You Can Use in Words With Friends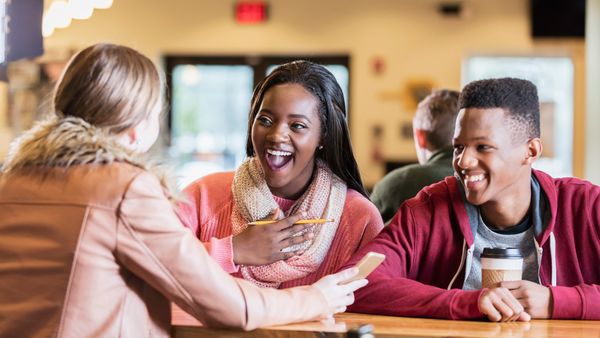 Getty Images
Staid old English professors might choke on their tea and drop their respective monocles into their respective cups of tea over this statement, but y'know what? Slang words are words. Like "y'know." You know what "y'know" means, y'know? It has a spelling, and a pronunciation, and conveys meaning. That's a word.
Unfortunately, word games tend to disagree. Much to the chagrin of digitally enabled, slang-slinging word nerds of the 21st century, word games tend to roll with Noah Webster rather than UrbanDictionary.
But take heart! Words With Friends is kinder than most dictionary-based games when it comes to using informal language. There are thousands of pop culture and slang terms you can use in Words With Friends. Even abbreviations and acronyms like BFF and FOMO are allowed.
8 Slang Words Allowed in Words With Friends
Here are eight great slang words to throw down in your next game of Words With Friends (Scrabble allows some of them too), each one representing a different way to use slang to win your games.
Keep It Casual
Slang belongs in word games. It's part of our language, living and meaningful. Better yet, there's a good chance your opponent won't think to use it. So beat them to it and use slang wisely in Words With Friends.
---
Matt Salter has been a professional writer for over 10 years. He is a gaming and technology expert, and world-class word nerd.