Different Types of Word Games: 7 Classics to Rediscover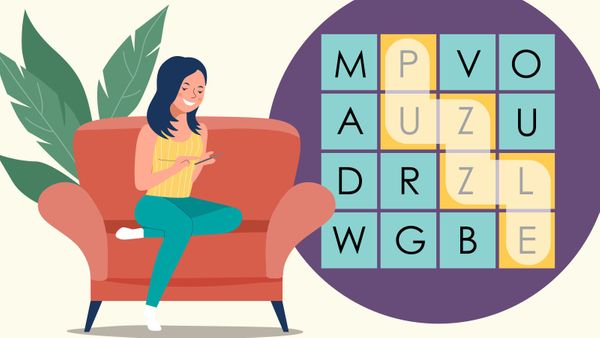 Adapted from Getty Images
Many of your childhood favorites have been revisited, updated or reimagined for modern times. Building blocks, for example, paved the way for games like Minecraft. And many classic word games have been developed into online and mobile games too, making them more convenient (and exciting!) to play whenever and wherever you want. Explore these different types of word games and bring your vocabulary skills into the 21st century.
Scrabble
Scrabble is a perennial favorite among the most enthusiastic of word game players. It combines so many elements into one package: board management, mind games, vocabulary, puzzle solving, and more. To keep your Scrabble dreams going, check out this list of word games to play.
Boggle
Ho yeah, unleash your inner Peggy Hill! Expand beyond the standard grid of letter cubes from the classic word game. Try your hand at these fresh takes on the core Boggle dynamic.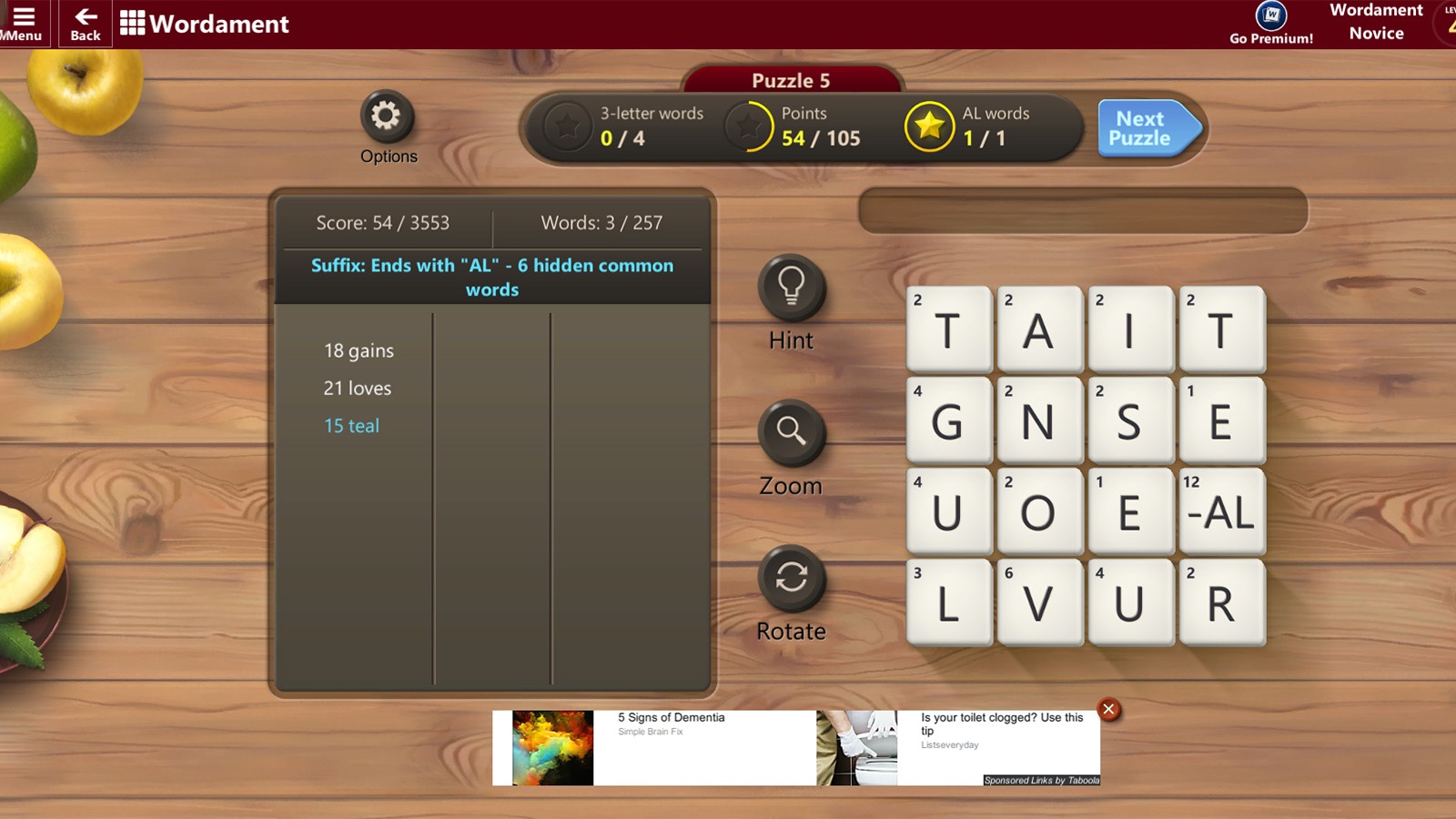 wordament word game from microsoft office
Pictionary
Different types of word games tap into different sets of skills, including your ability to draw words without using any words. Set your inner artist free with these modern takes on the classic game of Pictionary.
Crossword Puzzles
A staple of daily newspapers for decades, crossword puzzles challenge not only your word knowledge, but also your general knowledge about all sorts of trivia topics. Fresh takes on these classic word games offer the same kind of satisfaction.
A word to the wise! If you get stuck on a level, head on over to our Wordscapes Cheat and Answers site for full solutions, including bonus words.
Word Search Puzzles
If you find it, they will come. This isn't a field of dreams, but rather a large field of letters and you've got to search through them to find words. From web to mobile and everything in between, word searches are everywhere.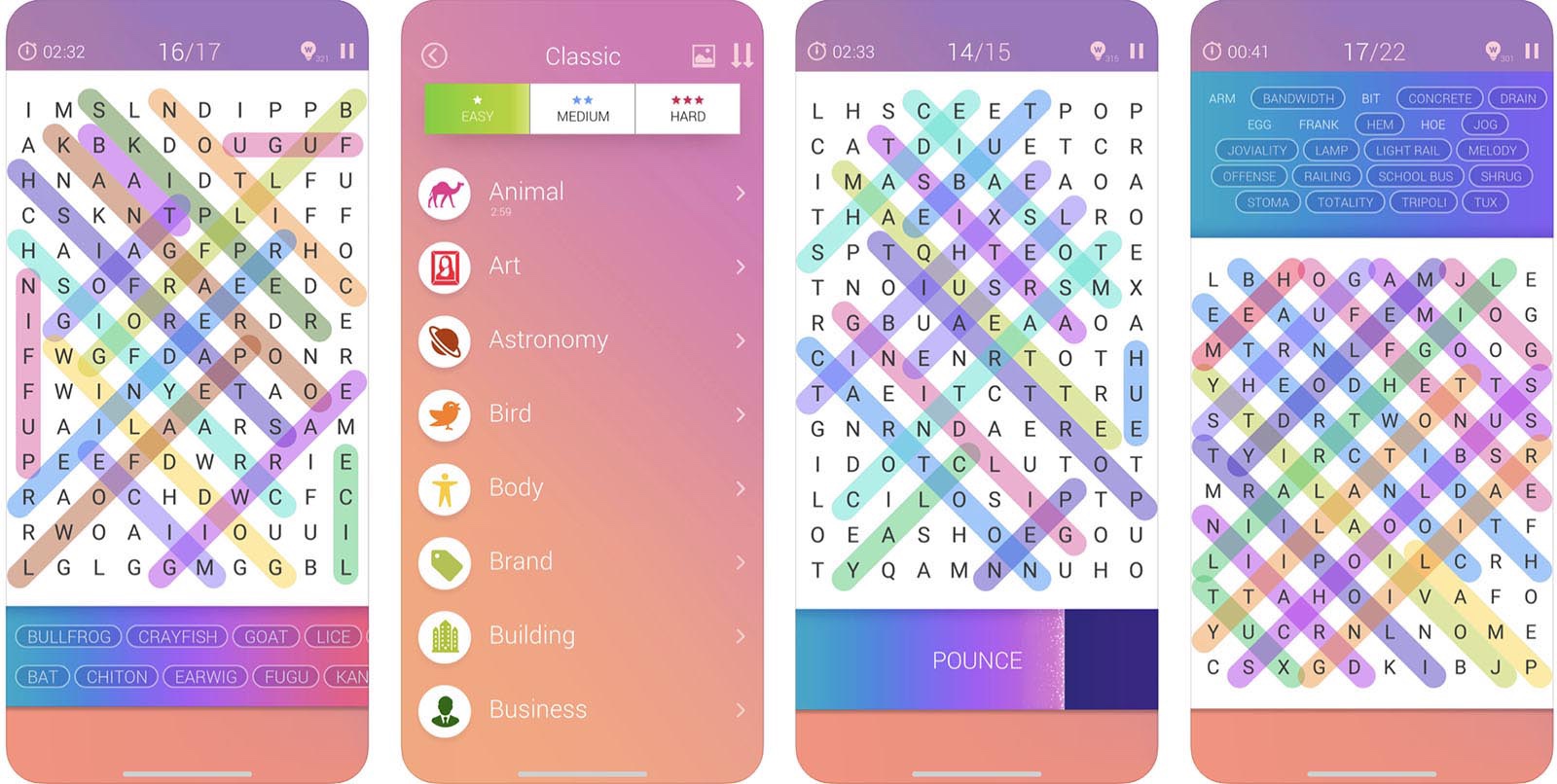 Screenshot of Word Search Pro game
Anagram Word Games
No matter how you shuffle the letters around, these anagram word games will always spell FUN! Ready to mix it up with some modern takes on classic word games? Dive into this list of word games to play online or offline.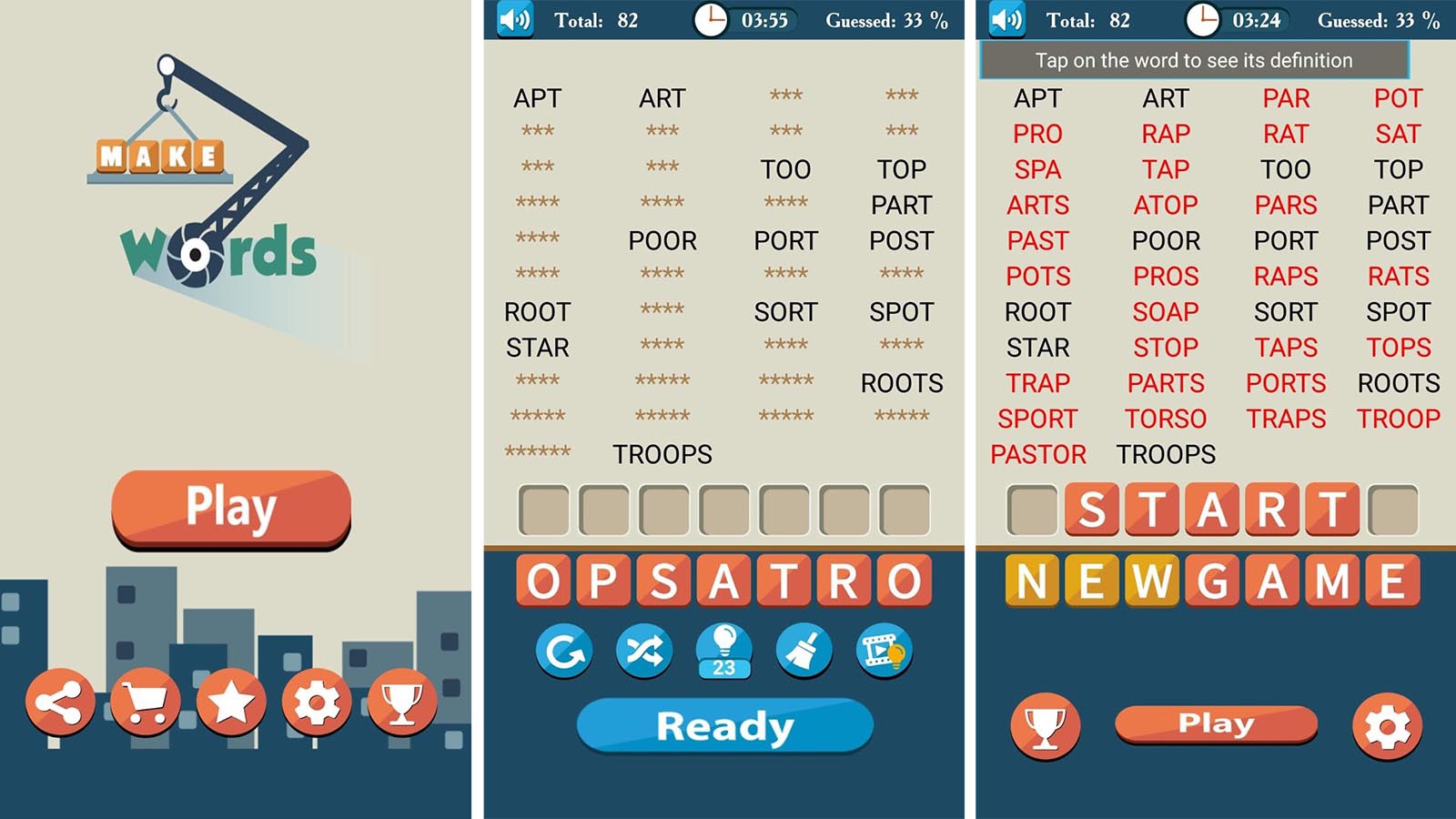 Make Words screenshot
If you need any help unscrambling those letters to find words, our handy anagram solver is the perfect tool for the job. Just enter your letters and, presto-changeo, you've got every possible word you can form.
Dungeons and Dragons
One of the most beloved word games is collaborative, rather than competitive, in nature. D&D has always been about great storytelling and the tradition continues with these inspired digital offerings.
Fun Spins on Classic Word Games
Thinking about trying the new take on the traditional game of Scrabble? Before you download the app to your phone, read our comprehensive Scrabble GO app review. This isn't your grandma's word game, for better or for worse, so be prepared for some notable differences!
---
Michael Kwan is a professional writer and editor with over 14 years of experience. Fueled by caffeine and WiFi, he's no stranger to word games and dad jokes.