10 Fun Android Word Games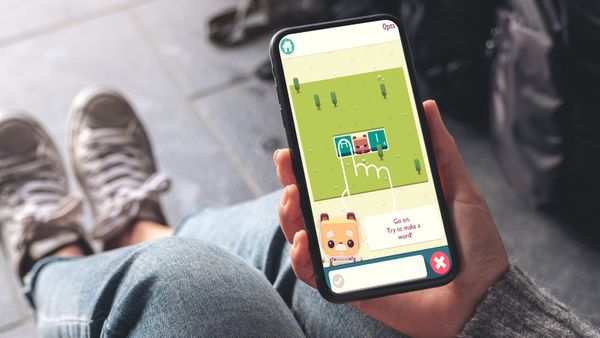 Adapted from Getty Images
There's a degree of red-headed stepchildness to the Android platform when it comes to app development. Apple stuff always looks so slick and smooth, doesn't it? On the other hand, Apple stuff looks so slick and smooth in large part because they tightly control what they allow on their platform. Android allows more room to play, and playing is what WordFinder's all about. Here follow, in alphabetical order, 10 of our favorite word games for Android.
Alphabear
Alphabear is a unique beast. It started off as a phone game, but its most polished iteration has since been released on Steam and as a direct download on PC and Mac. Few games have successfully made that jump, but Alphabear earns it. Alphabear puzzles challenge verbal and spatial reasoning at once, using the classic "select letters to spell a word" mechanic, but rewarding players with useful (and adorable) power-up bears for using letters close to one another. In Alphabear 2 you can send your bears to Bear School and buy them clothes. It's a simple conceit that rapidly becomes devilishly devious.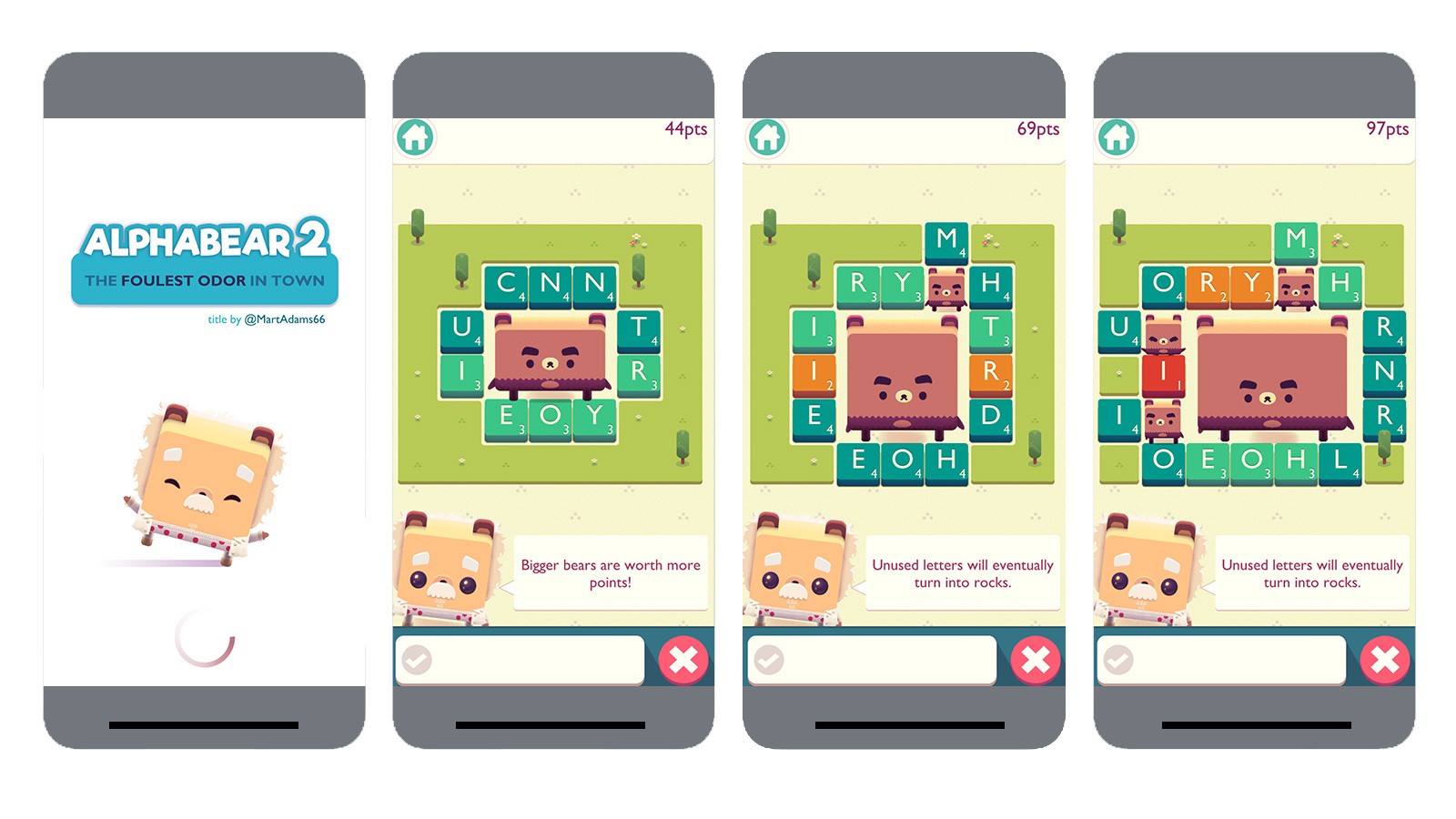 screenshots of alphabear 2 game
Blackbar
Perhaps the deepest game on this list, Blackbar actually comes with (gasp) a story. In the process of puzzling out the, well, black bars that cover words of a written text, you will uncover the secrets of a repressive regime that censors all written text. Power to the people!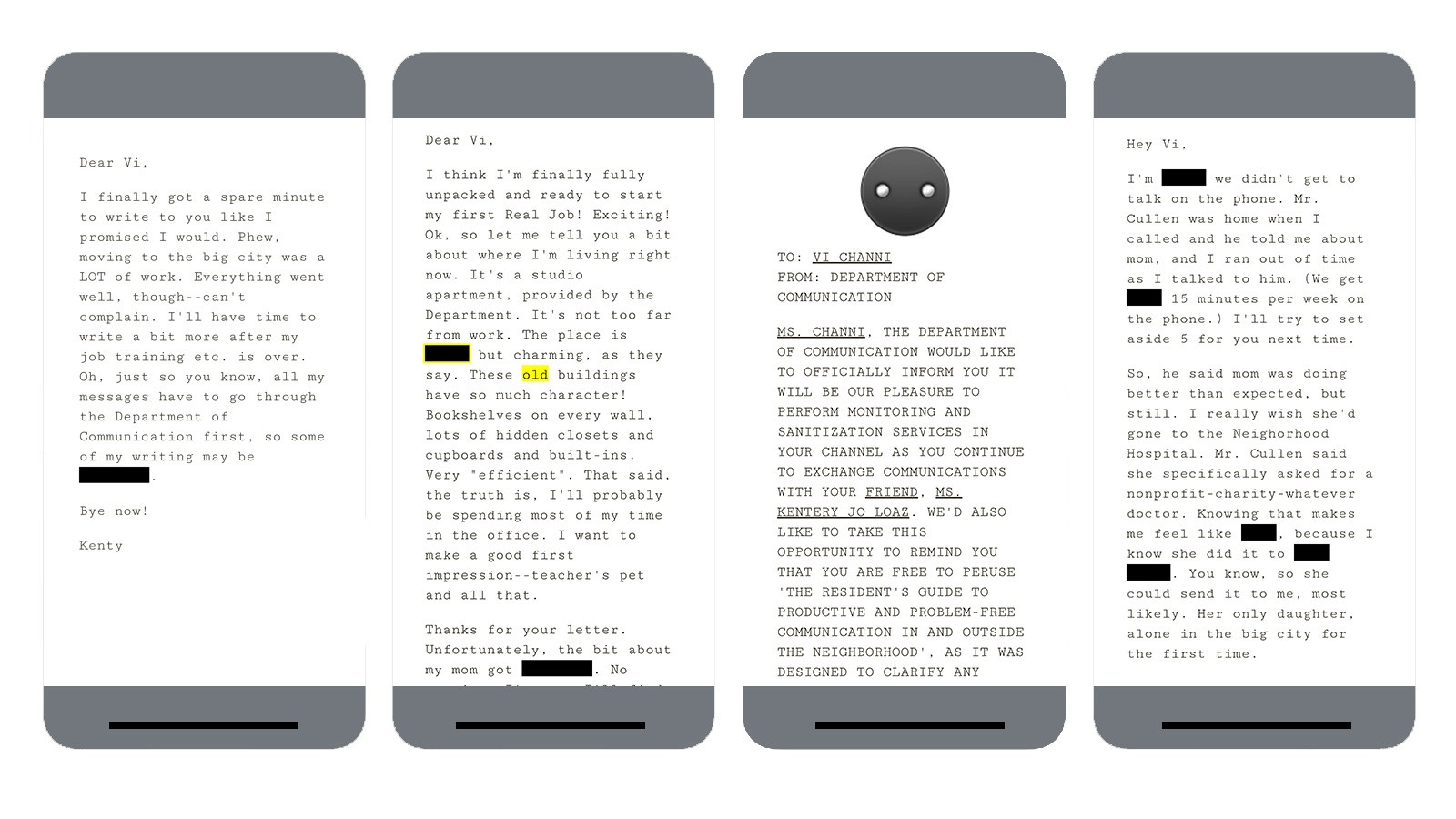 screenshots of blackbar game
Letterpress
Letterpress is the best of the "Scrabble, but not" word games available for Android. A different combination of letters and bonuses makes this game more than a retread. A dedicated fan base - especially in Scandinavia, for some reason - makes for a thriving game community. That means there's always someone looking for a challenge.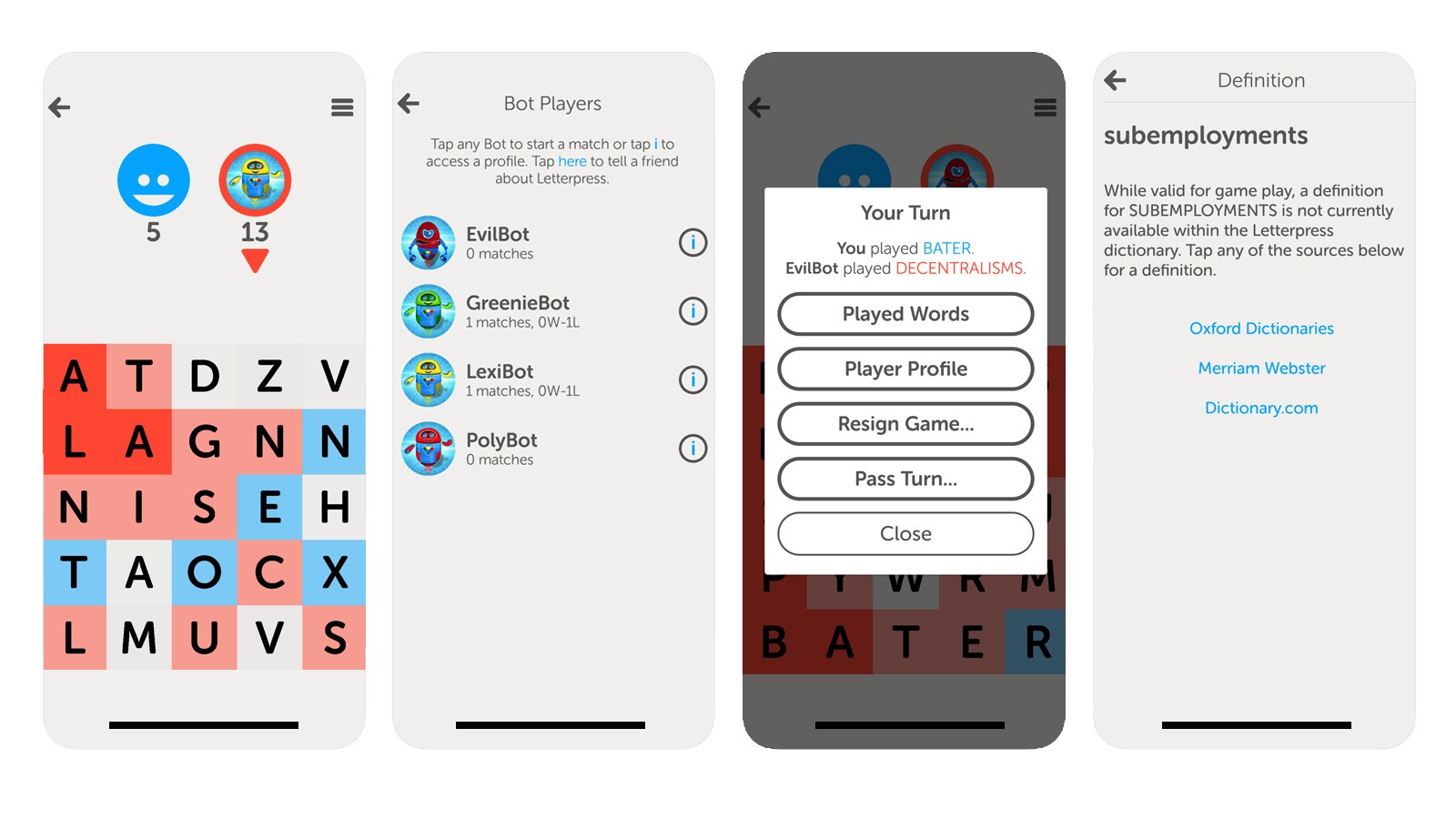 screenshots of Letterpress game
Shortyz Crosswords
Shortyz isn't a game, it's an aggregator. Specifically, it's the best aggregator out there for American crossword puzzles. It doesn't have the biggest name in the game; the New York Times is understandably possessive of the IP of its puzzles. But aside from that omission, Shortyz Crosswords gets most of the big names in American news and provides a clean, convenient digital interface in which to cross your words.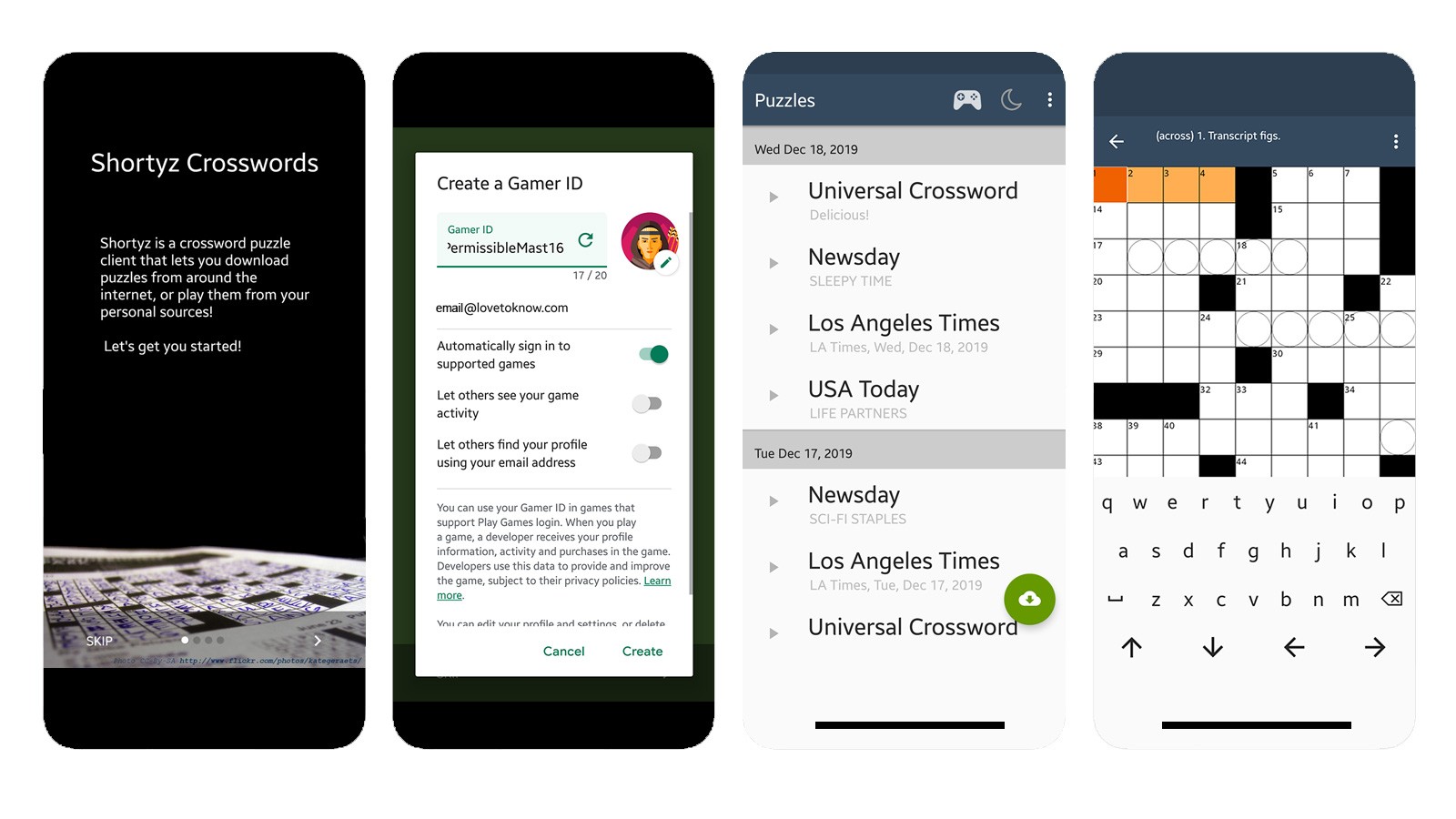 screenshots of shortyz crosswords
Typeshift
Originality is a hard get when it comes to phone gaming. Even some of the best entries in the Google Play Store for Android (looking at you, Words With Friends) are slight variations on well-worn gaming tropes. Typeshift gets extra props, therefore, for presenting something legitimately unusual. Presented with vertical columns of letters, you will rotate your racks like discs on a combination lock, spelling word after word in the central row until you've found everything the game has to offer. It's a whole new way of thinking about word puzzles.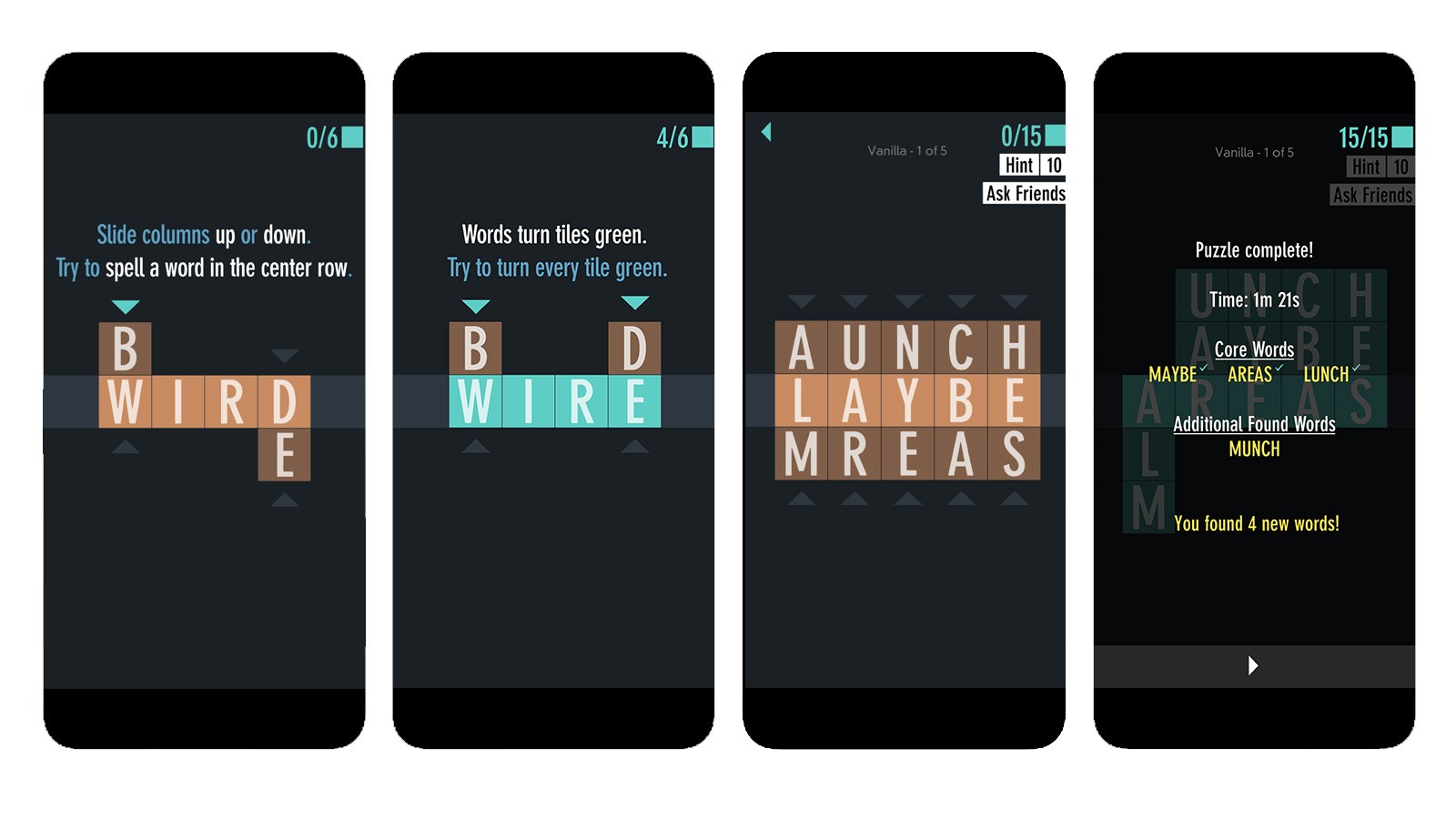 screenshots of typeshift game
Wordament
Originally a Microsoft product, of all things, Wordament is simple, clean fun that harks back to the old Windows Entertainment Pack. Shoutout to the OGs who know SkiFree. It lays out a layer of letters and has the player swipe words in a line, which is nothing new in regards to gameplay. However, its over-map "Adventure Mode" and discrete challenges for each puzzle give it just enough depth to be worthy of your attention.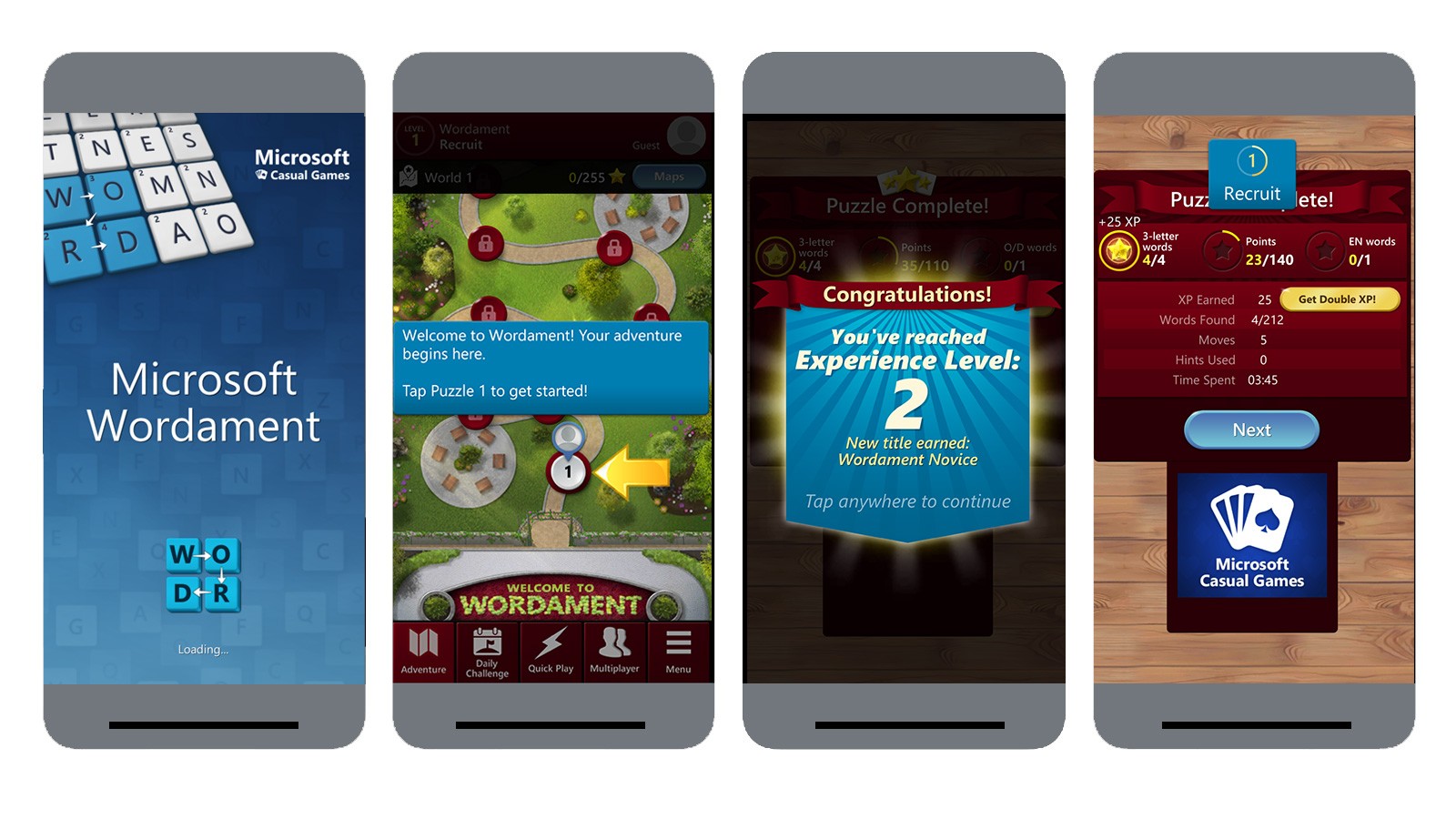 screenshots of microsoft wordament game
Wordscapes
Why Wordscapes, as opposed to Word Cookies or Word Crossy or any of the other "swipe the letters, fill the blanks" word games? One word: style. In a marketplace where everyone is effectively selling an identical product, it all comes down to how you present. Wordscapes' laid-back vibe, beautiful nature photography and cool ambient music make it the perfect companion game. Whatever's happening during your day, you can take five, pop in your earbuds, and Wordscapes will help you chill. Can't beat that.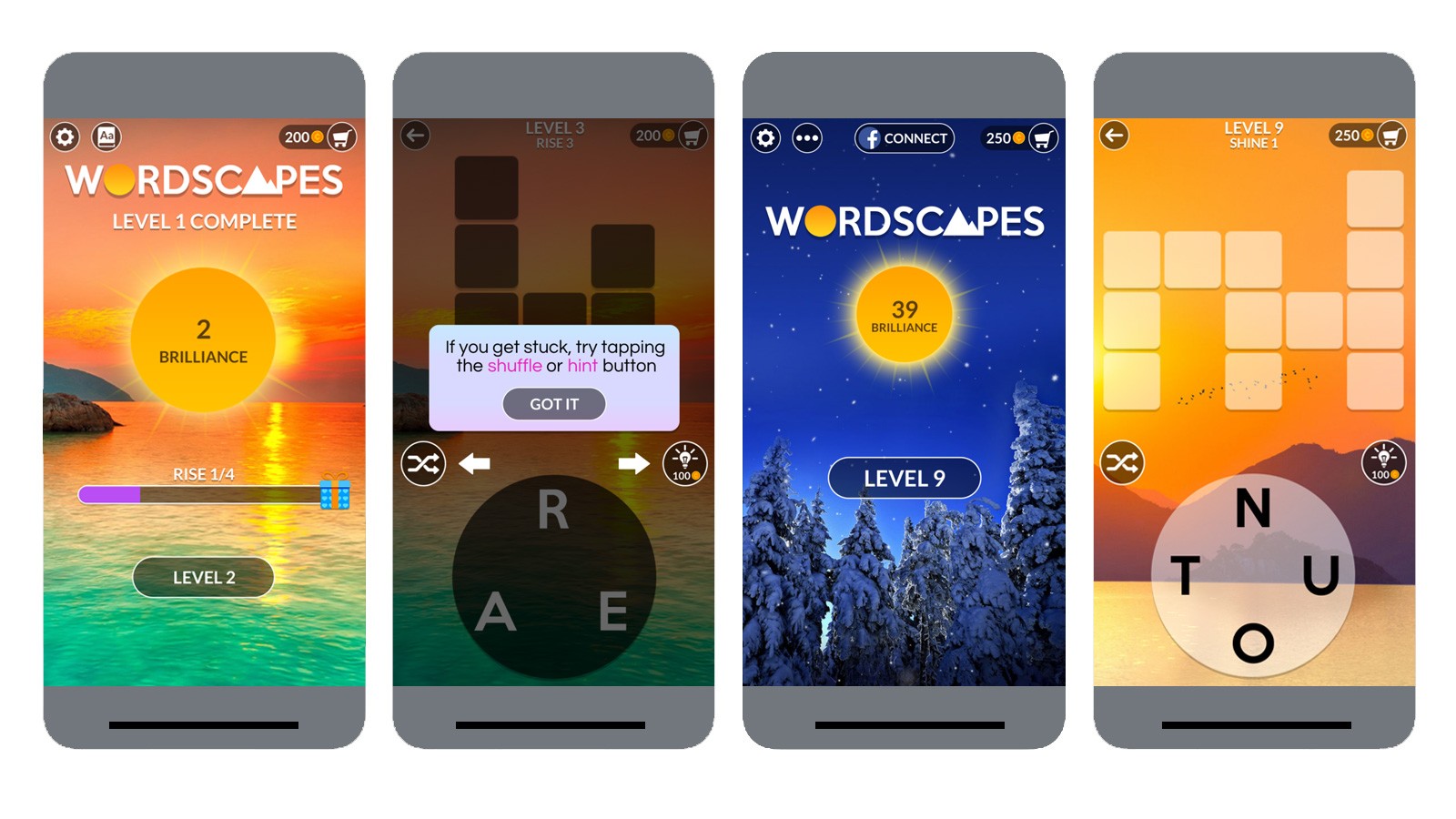 screenshots of wordscapes game
Word Search Pro
You can't go wrong with a classic when looking for fun word games. Word Search Pro is just that: a professional, intuitive, painfully pretty interface for approximately a zillion word searches. If hunting down words in blocks of text is your jam, this is what to put on your Android phone.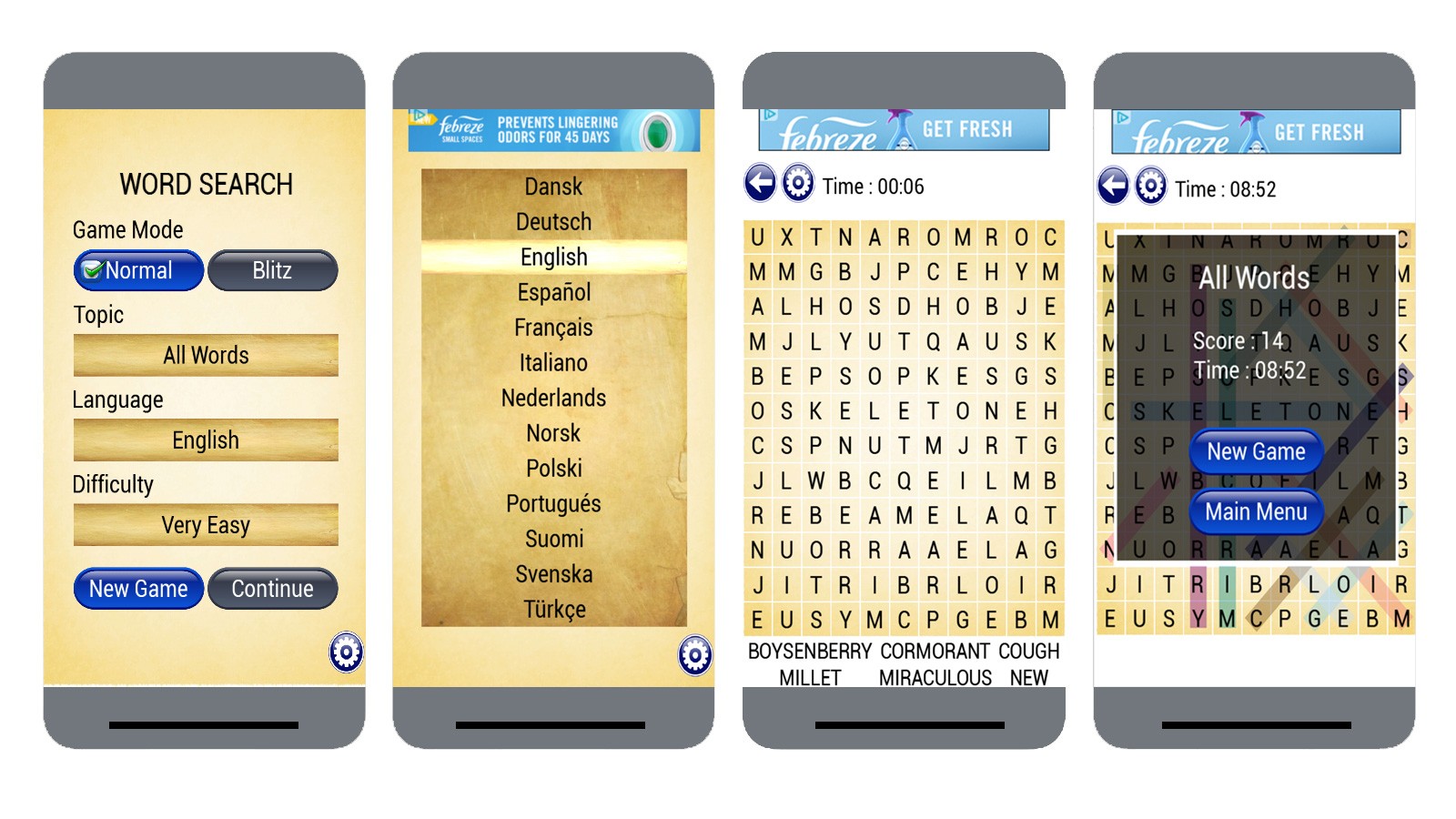 screenshots of word search pro game
Words With Friends 2
Yep, it's basically Scrabble. Yep, there are in-app purchases and occasionally intrusive ads. And no, none of that changes the fact that, at the heart of it all, Words With Friends 2 is a good game. The Solo Challenge mode is a satisfying addition (there's just something about challenging Harriet Tubman at fake Scrabble); Lightning Mode is a lot of fun; and the massive community means there's always a game waiting.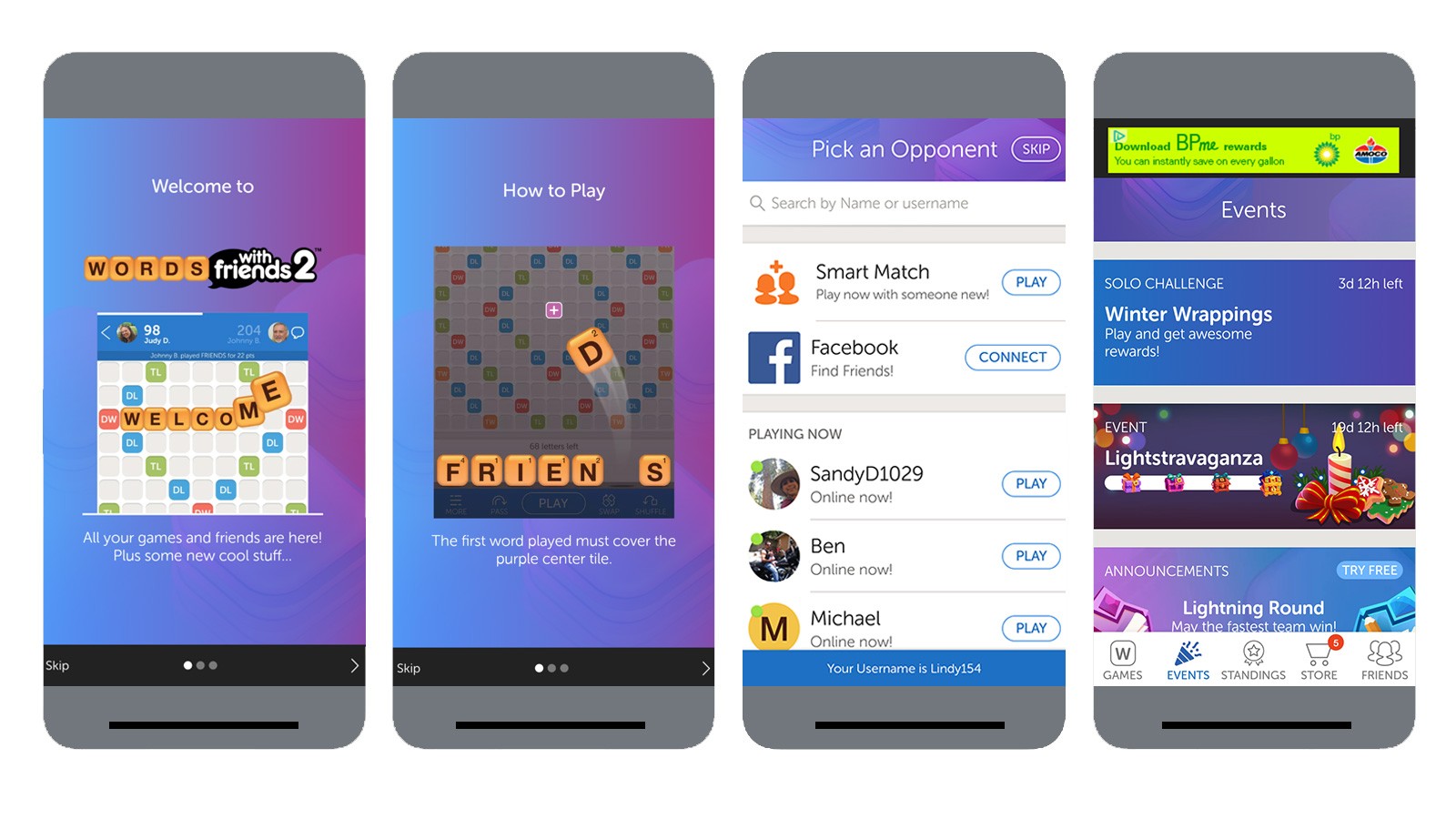 screenshots of words with friends 2
Wuzzle
Wuzzle is a rarity among phone-based word games in that you have to do more than spell. Each puzzle is also a riddle you'll have to solve as you go. As the levels progress, the puzzles grow more persnickety. If you're looking for an out-of-the-box brain workout a bit deeper than "swipe word, get points," Wuzzle is the Android app for you.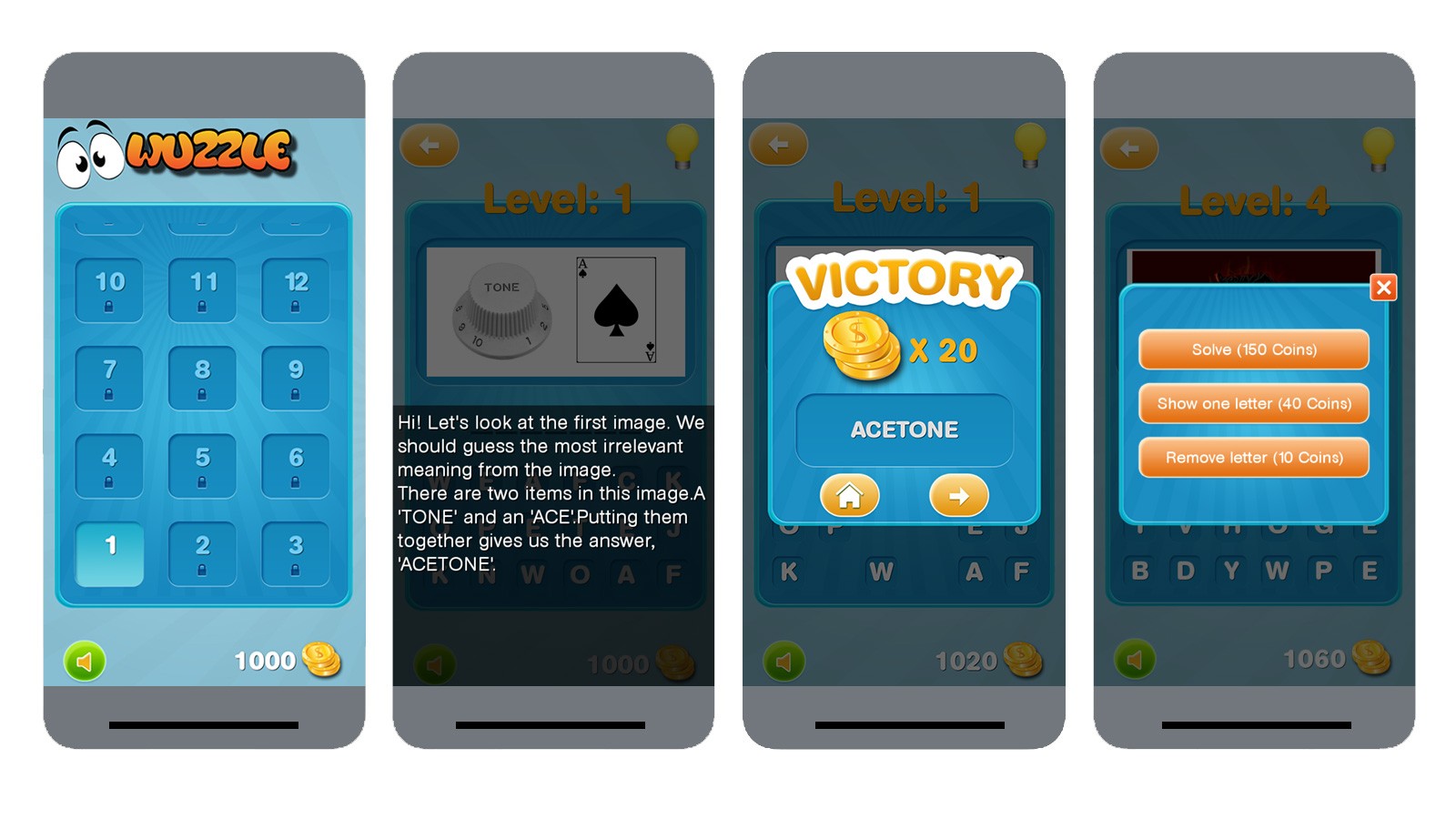 screenshots of wuzzle game
Second Best No Longer
The openness and accessibility of the Android platform has bought it a lot of love from developers. Game developers in particular, and word game devs in very particular, have gone in for Android in a big way. At this point, we're willing to call Android the better word game platform of the two phone giants. The iPhone has beautiful apps available, but some of the most interesting, innovative game design happening on phones is Android-specific. Your move, Apple.
---

Matt Salter has been a professional writer for over 10 years. He is a gaming and technology expert, and world-class word nerd.