Some Trivia About Trivial Pursuit Live!
Trivial Pursuit Live! was developed by Ubisoft and released initially for the PlayStation 3 and Xbox 360 in December 2014. Ubisoft also released the game on the PlayStation 4 and Xbox One a couple months later in February 2015. Years later, it was re-released on the Nintendo Switch and the Xbox Series X/S consoles in 2018 and 2020, respectively.
Currently, Trivial Pursuit Live! is the only officially licensed way to play Trivial Pursuit in any online setting. Gameloft and Hasbro (the publisher of Scrabble) developed a mobile version of the game, Trivial Pursuit & Friends, in 2015. It was available for iOS, Android and Windows Phone. However, it has since been removed from all mobile platforms.
Trivial Pursuit Live! also offers a single-player mode and local multiplayer. Expect a complete Trivial Pursuit experience. You can also play offline, if you prefer.
Note: Be aware that Trivial Pursuit Live! is available only through digital download. Additionally, you will need to pay for your system's online service -- like PlayStation Plus or Xbox Live Gold -- to connect with other players.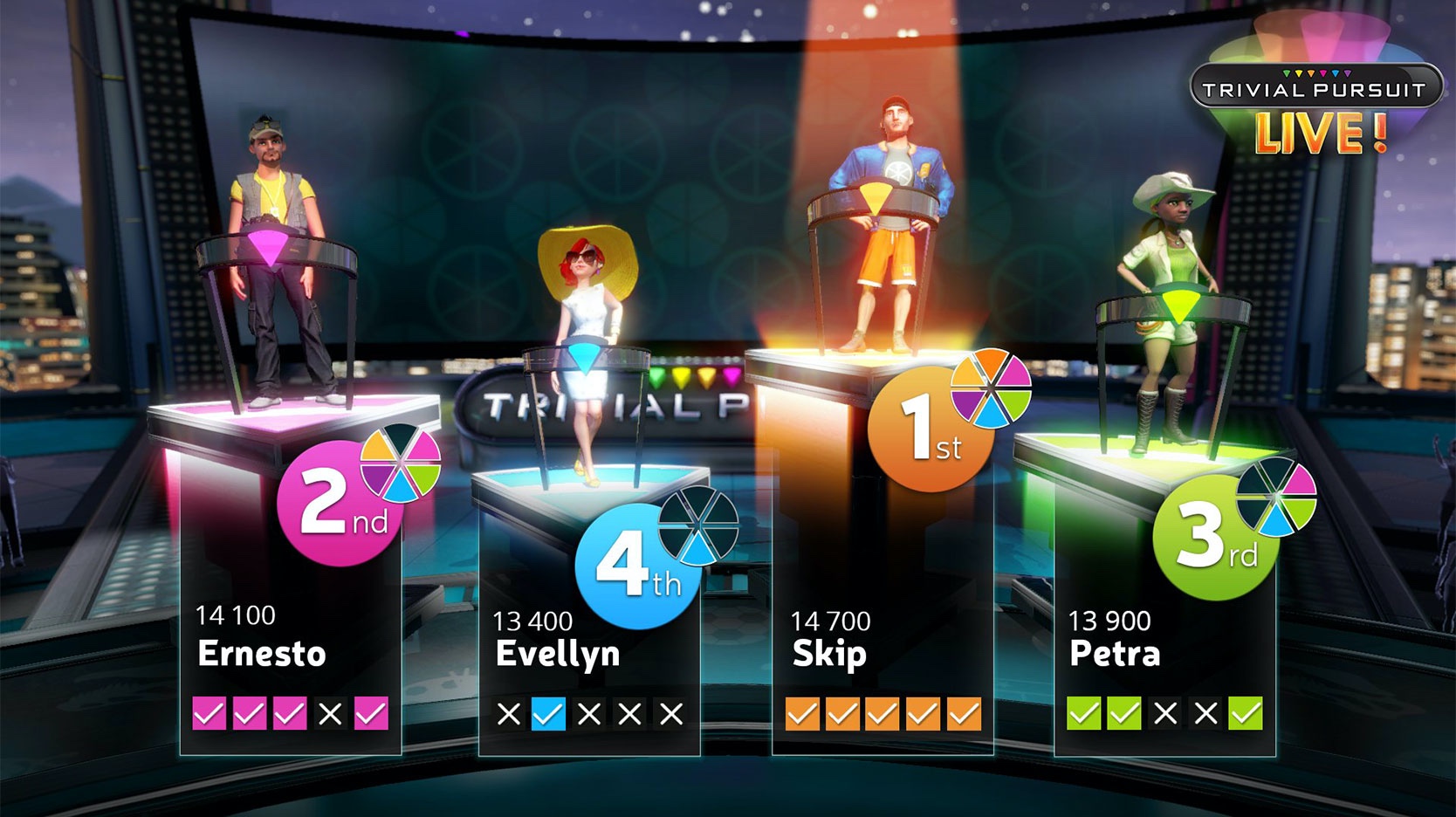 Trivial Pursuit Live! by Ubisoft Entertainment
Basic Rules of the Trivia Party
The rules for Trivial Pursuit Live! are based on the rules of the original Trivial Pursuit board game, albeit with some alterations. You play each game in either three or five rounds. A three-round game will take about 30 minutes to complete. A five-round game will take about 45 minutes. This means the only real difference between the two options is how long you want to play.
Players will earn points for correct answers. When they score enough points, they earn a wedge. The first player to earn six wedges wins the game. If no one earns six wedges, the player with the most points wins. If any players have the same number of wedges at the end, the player with the most points wins.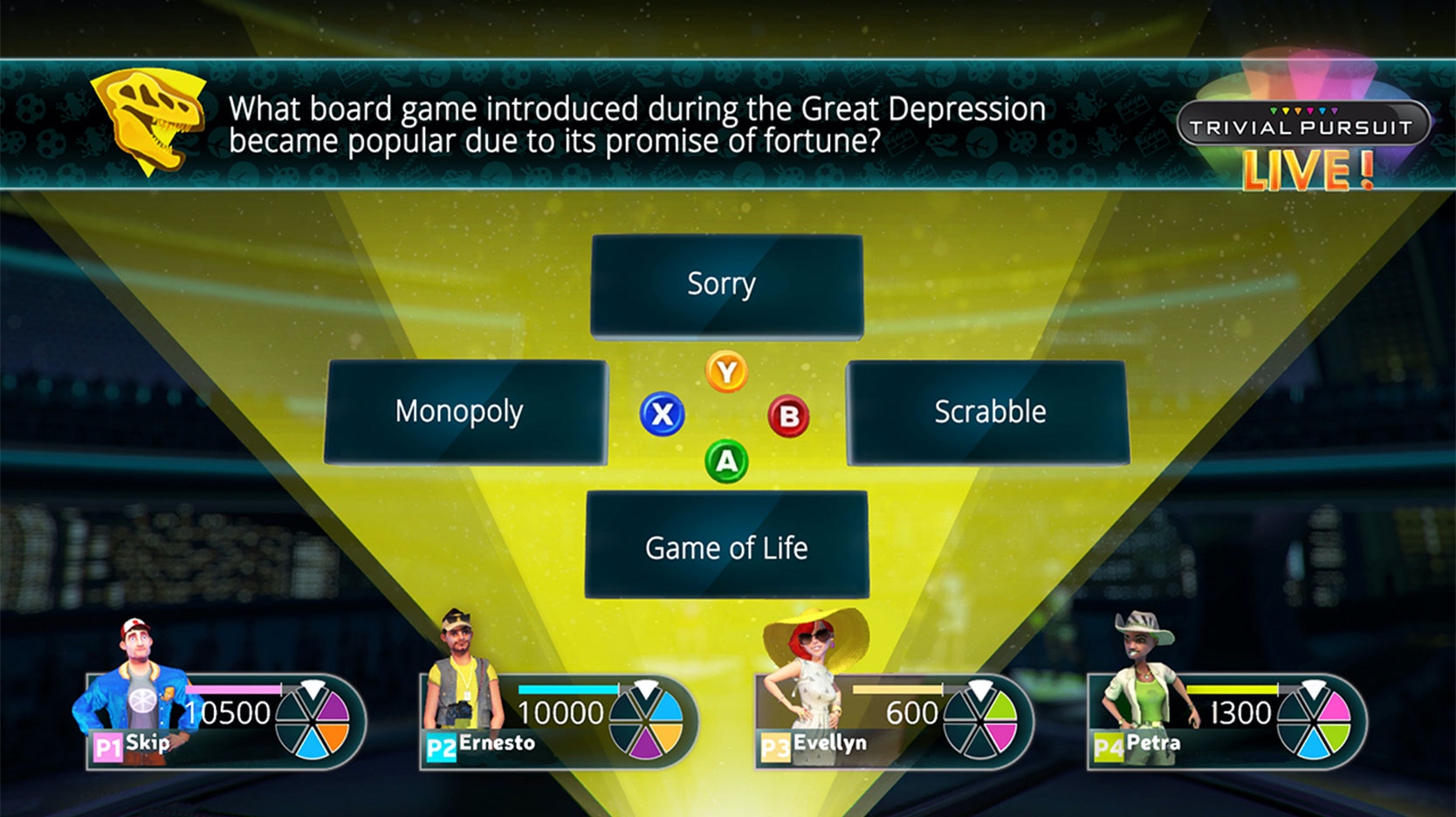 Trivial Pursuit Live! by Ubisoft Entertainment
Trivia Categories
Every question asked relates to one of six different categories. These are: 
Sports & Leisure

Entertainment

Geography

History

Science & Nature

Arts & Literature
Trivial Pursuit Online Game Modes
Trivia Pursuit Live! has two modes: Party Mode and Versus Mode. 
The game's main mode is the Party Mode. This is the one that most people tend to play. It's a free-for-all game that pits every player against each other.
Versus Mode is essentially a team version of Party Mode. The rules and round types are the same. The major difference is that players are split into teams rather than competing individually.
7 Types of Trivia Rounds
There are seven different round types to play. The game will pick from six of the round types at random before starting each round. The Final Round is played at the end. Each round consists of five questions.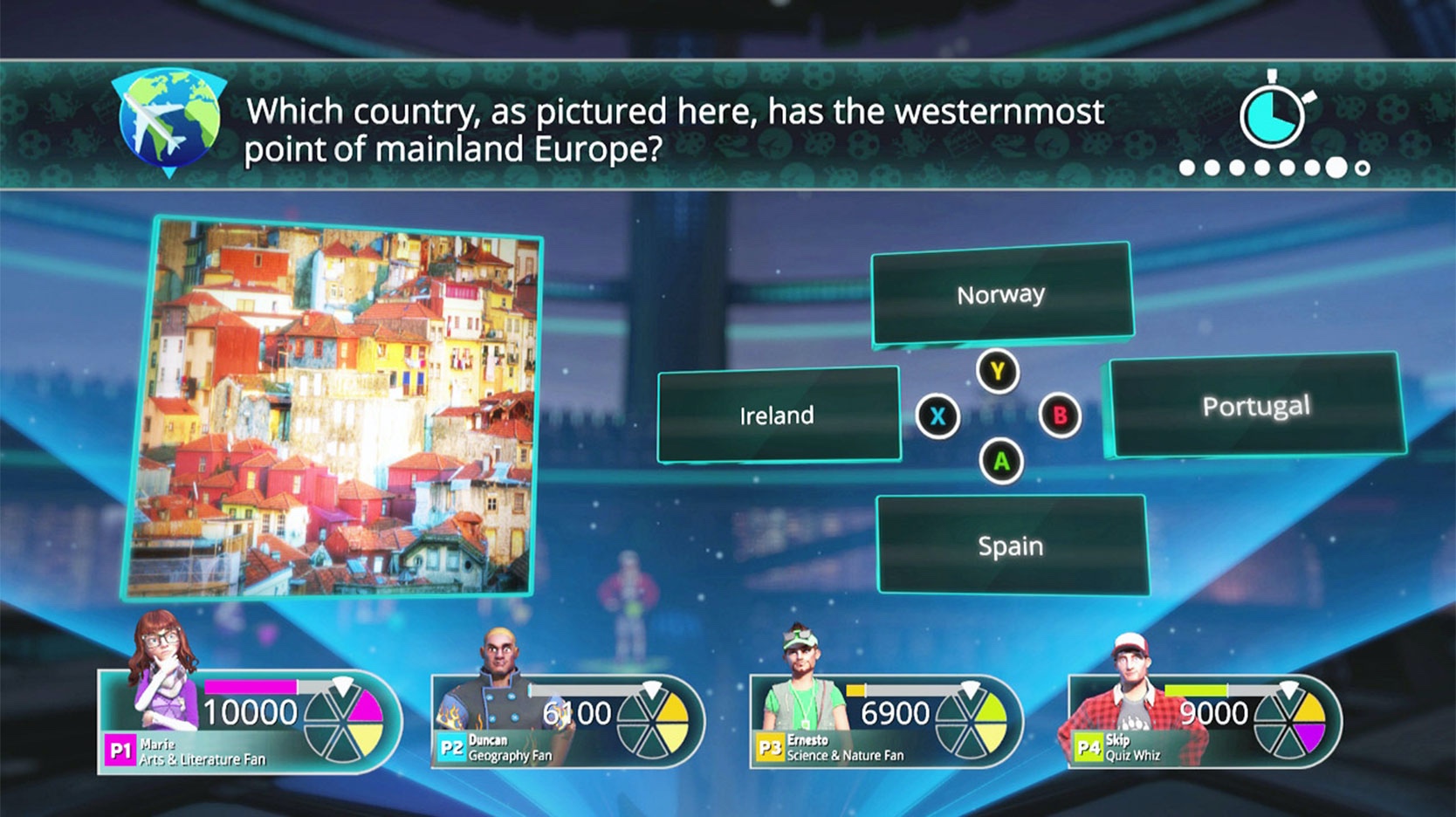 Trivial Pursuit Live! by Ubisoft Entertainment
Quickstarter
Players must answer an assortment of multiple-choice questions. The game chooses these questions from the six topic categories. Players earn points for answering questions correctly. The number of points for a correct answer increases each round.
Switchagories
Each player takes a turn picking from one of two category options provided. If the player who picked the category also gets the correct answer for that question, they earn bonus points. This online Trivial Pursuit round type is unlike the others in that it has nine questions per round.
Close Call
The answers to these trivia questions aren't right or wrong. Rather, they range from best to worst. Players take turns selecting from one of the provided answers. What this means is that a player's chance to pick the best possible answer gets worse if they are not one of the first players to take a turn. Every option is worth points, but "better" answers are worth more. 
Close Call Blitz
As with Close Call, answers range from best to worst. Scoring is also determined the same way. The difference is that players choose their answers at the same time. Even so, no more than one player can pick each possible answer. This means that players will need to act quickly to claim the best answers first.
Grab Bag
The game displays eight correct and eight incorrect answers. Each player takes a turn selecting an answer. Similar to Close Call, only one player can select an answer at a time. If a player selects an incorrect answer, they are eliminated until the next question. 
Grab Bag Blitz
The rules are inspired by Close Call Blitz. Players all select their answers at the same time. Once every player has chosen an answer, they make another selection for the same question. The game moves to the next question when there are no more correct answers left.
Final Round
This last challenge gets players to answer a series of quick-fire questions. The round has five questions for each category, though not all of them might be played. The game automatically ends once someone has six wedges. Each category awards a wedge for the most correct answers. Any player who picks an incorrect answer for a question is eliminated until the start of the next category.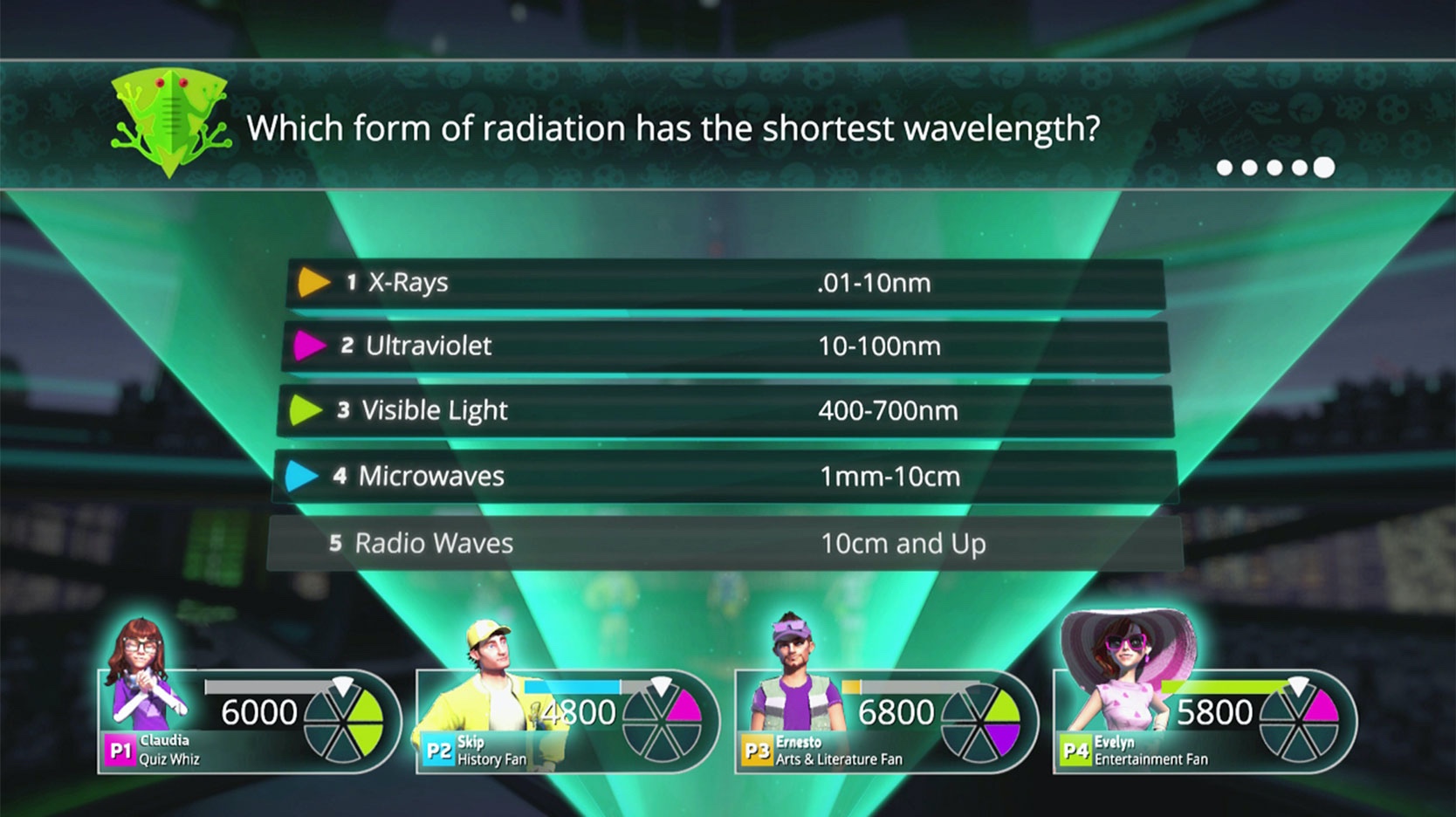 Trivial Pursuit Live! by Ubisoft Entertainment
Take Your Love of Trivia Online
The chance to play Trivial Pursuit online is fantastic for anyone who loves to play trivia games and wants a way to play them online. However, it's hardly the only digital trivia game option out there. Learn about some great trivia game websites to find more ways to play.
---
Zac Pricener has been a content creator for the past eight years. He's a bit of an all-around nerd, and he has a bad habit of working movie and TV show references into conversations whenever possible.