17 Best Puzzle Games for Android to Test Your Skills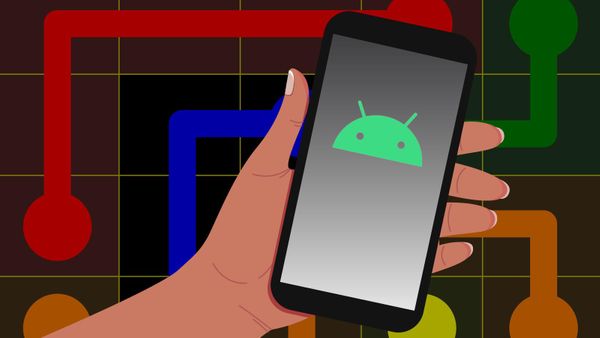 Adapted from Getty Images
As much fun as it may be to play on your computer or game console, the convenience of the smartphone is undeniable. Whether on your commute or relaxing on your lunch break, you can pass the time by playing some of the best puzzle games on Android. Most of the best Android puzzle games are designed with shorter playing sessions in mind, so it's easy to test your skills for just a few minutes (or hours!) at a time.
Dr. Mario World
If you grew up playing on the original Nintendo Entertainment System (NES), and even if you didn't, you'll find a lot to love with Dr. Mario World. The Android puzzle game is based on the original NES title, but there are several notable changes and updates. The capsules float upwards rather than downwards, for starters. The variety of doctor characters, power-ups and obstacles add terrific variety to the gameplay as well.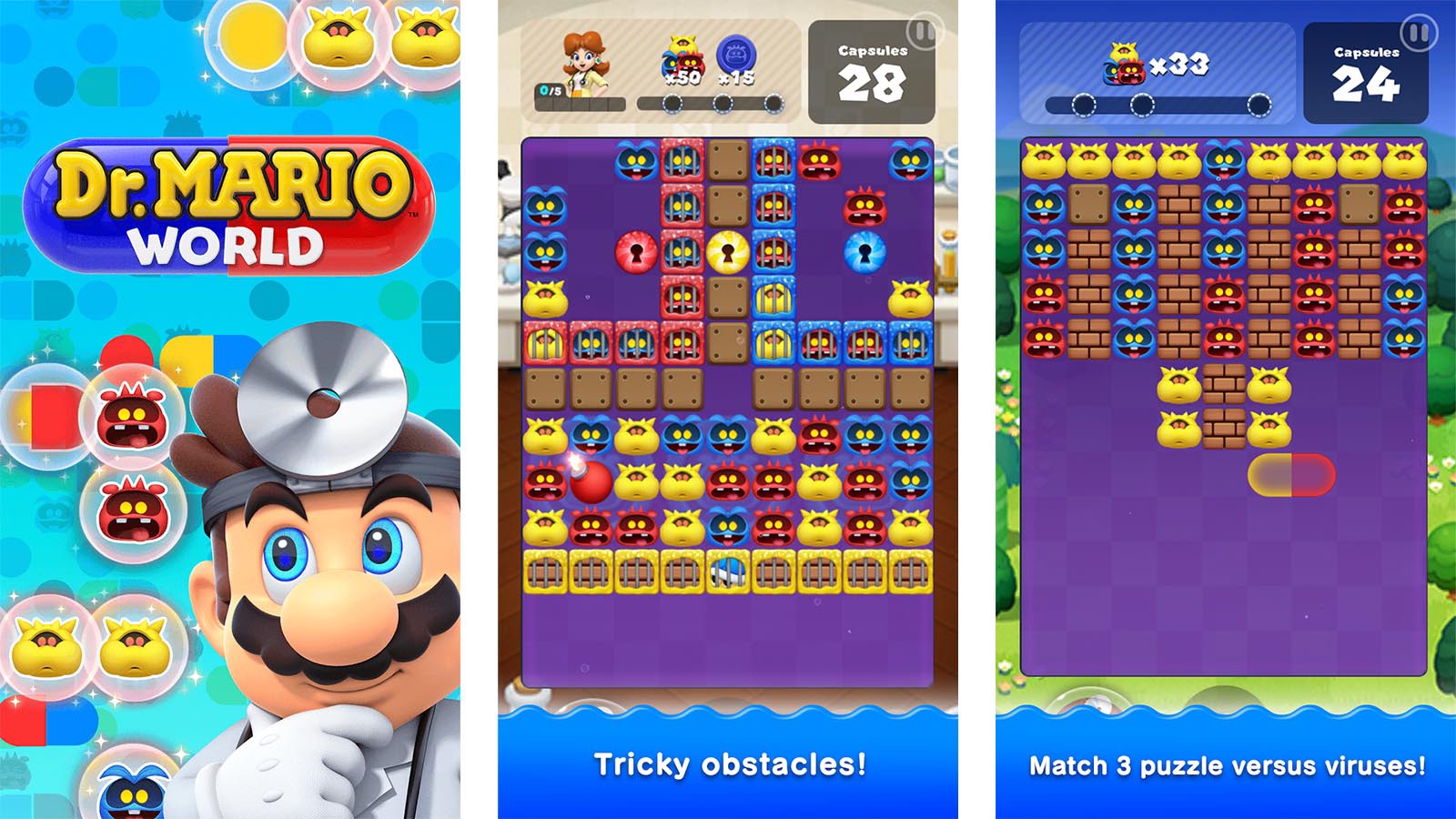 Dr. Mario World android game
Mini Metro
The award-winning Mini Metro is well worth its modest $0.99 asking price. For less than a dollar, you get a game that's both ad-free and without any in-app purchases. The concept is that you are building a subway system for a growing metropolitan area. It starts out with just a few stations along a single line, but rapidly expands to multiple lines, tunnels, trains, carriages and more. Keep your passengers moving!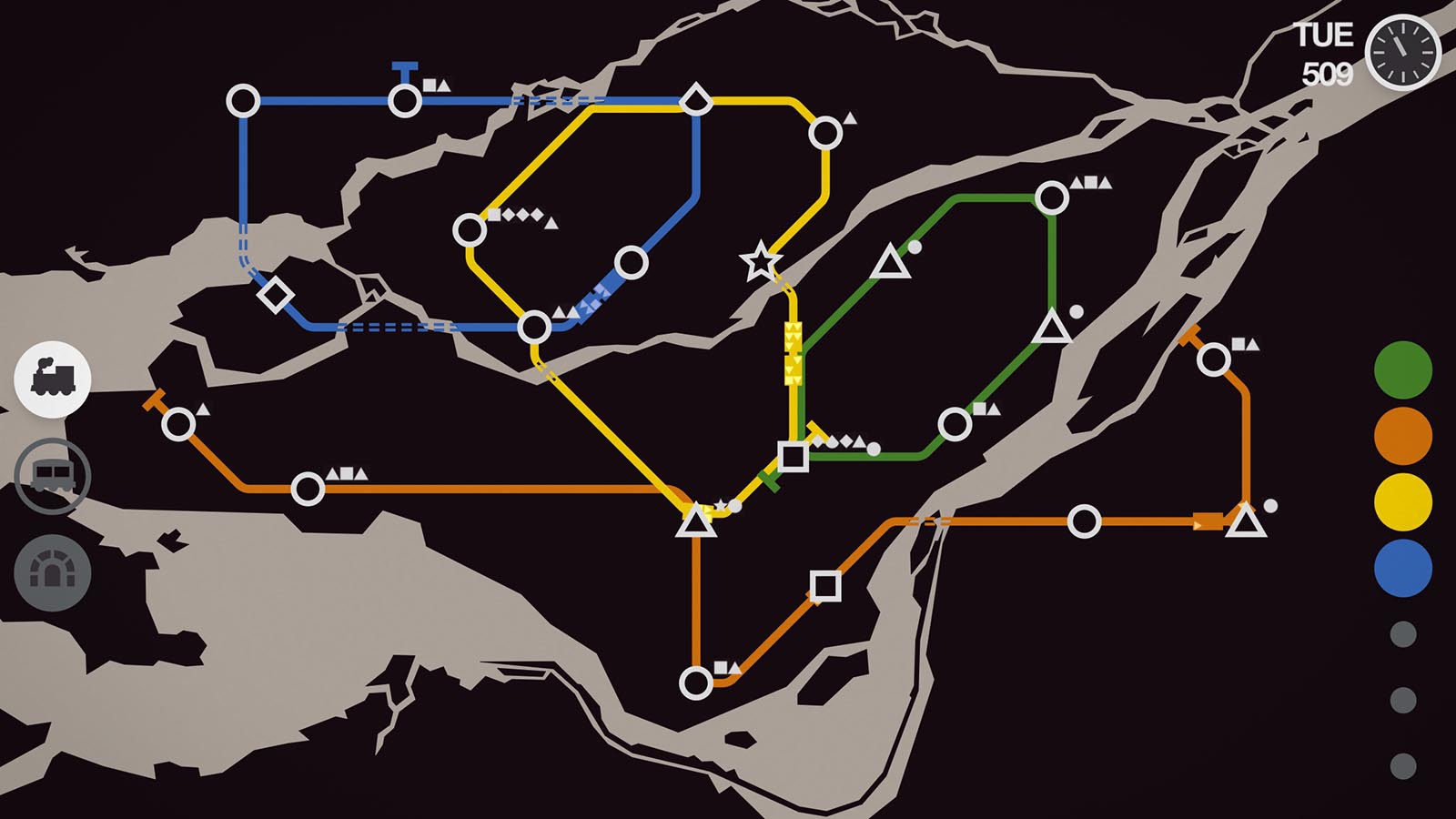 Mini Metro android game
Unblock Me
Sometimes, classic games are classics for a reason. In a case of "if it ain't broke, don't fix it," Unblock Me is based on the same principles as similar games you may have even played on a Palm Pilot in the late '90s and early 2000s. And even those were based on the physical sliding block puzzles that preceded them! The objective of each puzzle is to slide the target block to its exit, moving the other blocks horizontally or vertically to clear a path to victory.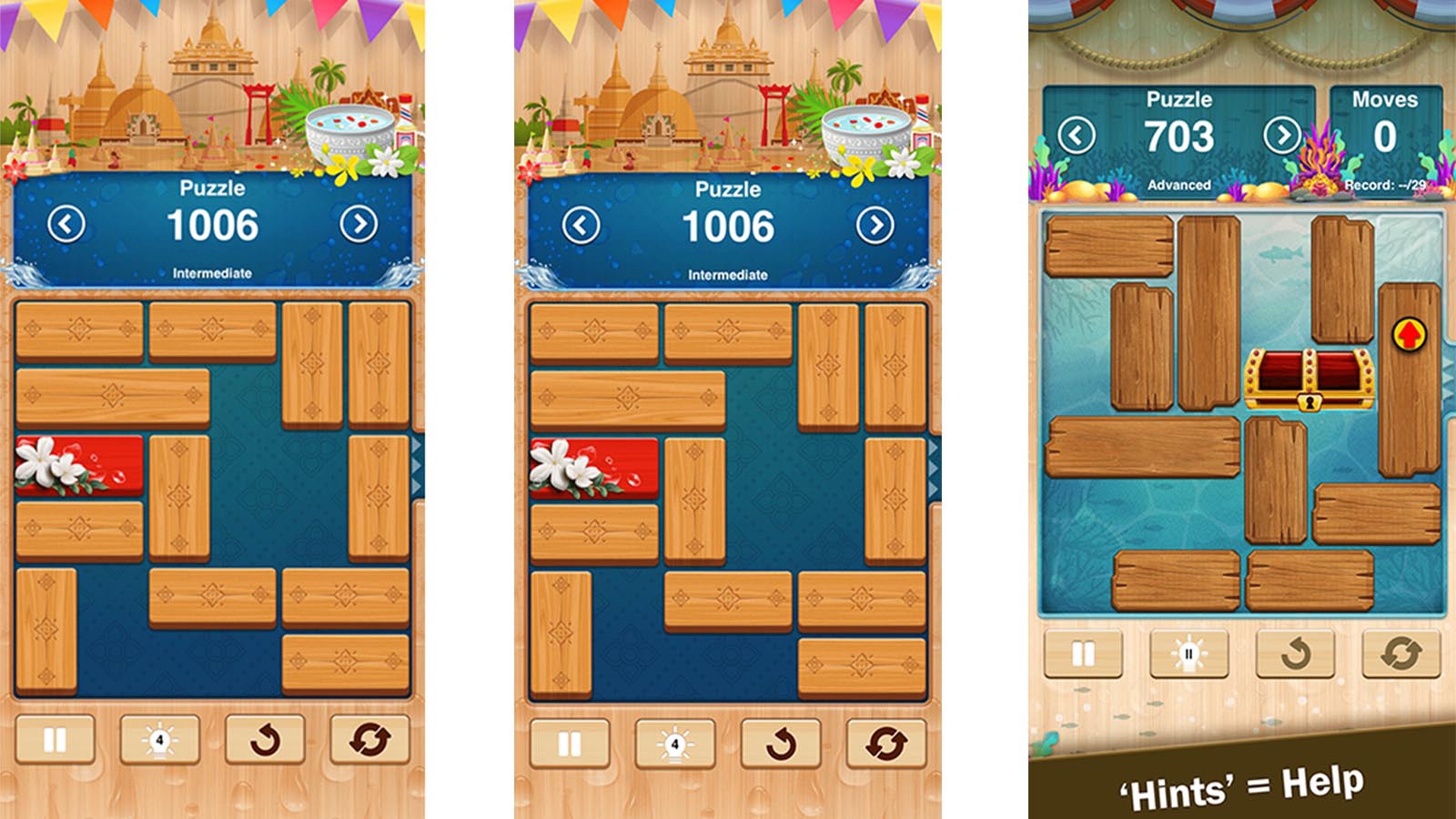 Unblock Me android game
Woodoku
What do you get when you take a standard sudoku puzzle layout and throw in some Tetris-inspired geometric pieces? Woodoku is both wonderfully simple and infinitely challenging, making it one of the best free puzzle games on Android that no one seems to be talking about. Rather than trying to fit numbers into a grid, you place Tetris-like pieces. The pieces clear when you form a column, a row, or a 3x3 square. The game continues until you have nowhere to put your next piece.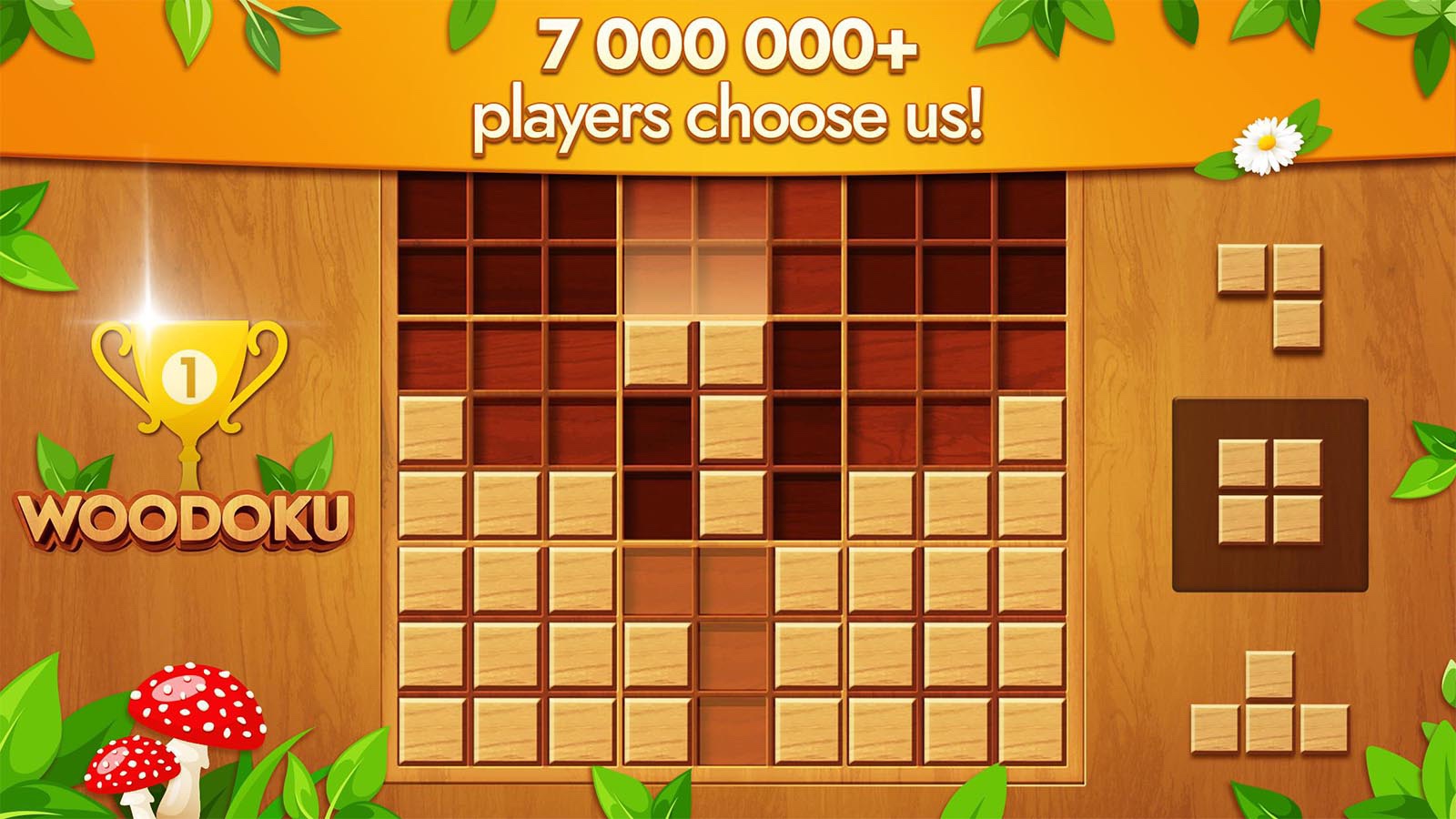 Woodoku android game
Flow Free
Connect the two red dots. Then, connect the blue dot with the other blue dot. While this may sound simple enough at first, Flow Free becomes far more challenging (and wildly addictive) the deeper you get into it. The colored "pipes" that you draw to connect matching dots cannot cross or overlap. With over 2,500 levels, Flow Free will keep you captivated for hours.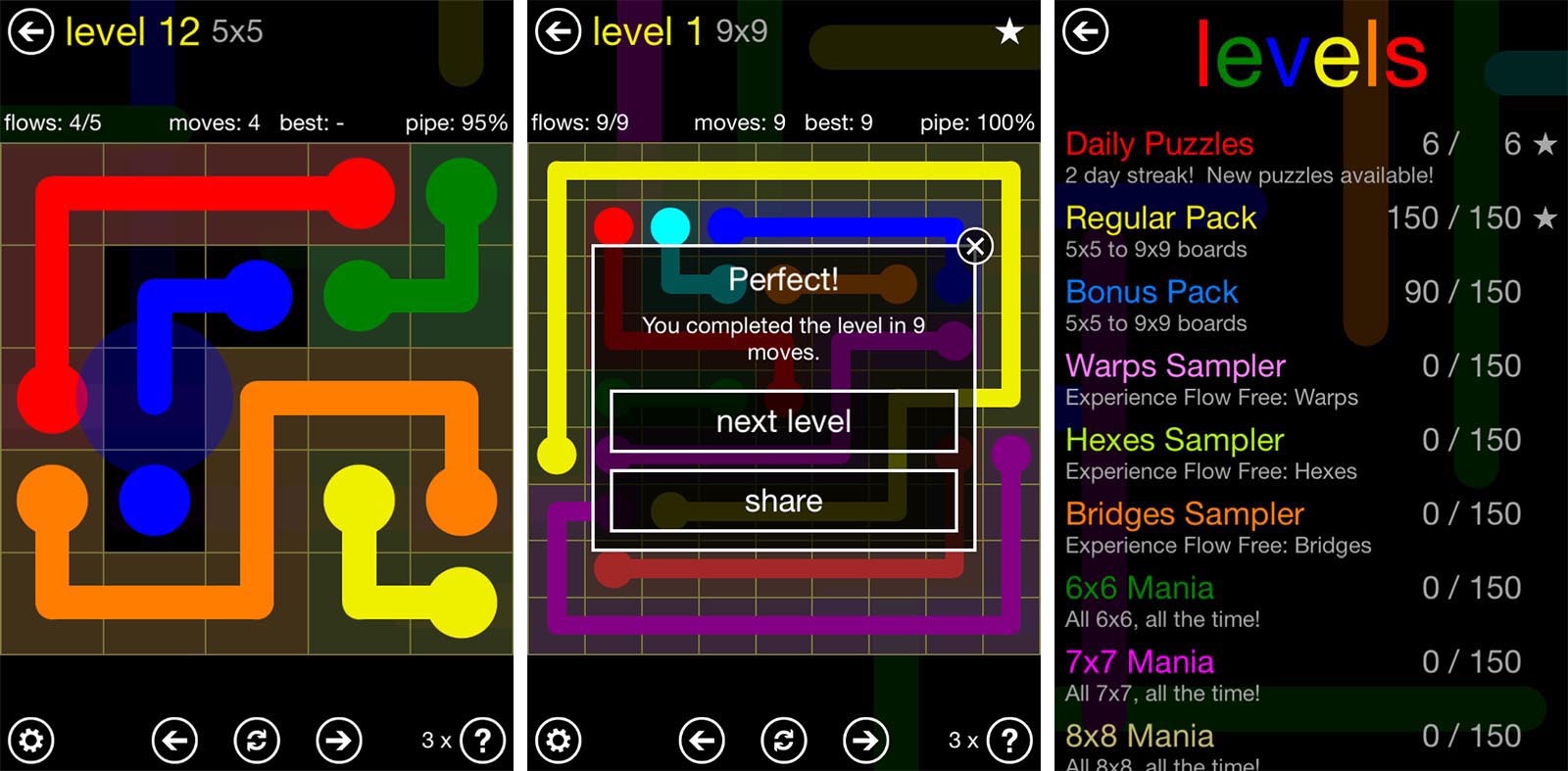 Flow Free android gam
Harry Potter: Puzzles & Spells
Granted, if you really break it down, Harry Potter: Puzzles & Spells is just another match-three puzzle game among a sea of match-three puzzle games. At the same time, games like Candy Crush were super popular for a reason. Throw in the wonderful wizardry of Hogwarts, unlockable and upgradeable spells, and plenty of familiar characters and classic moments, and you've got a class-leading puzzle game!
And since Zynga is the publisher behind this Harry Potter puzzle game, you know you've got quality backing there too. But, if you find it's not for you, our guide for how to delete a Zynga account might come in handy.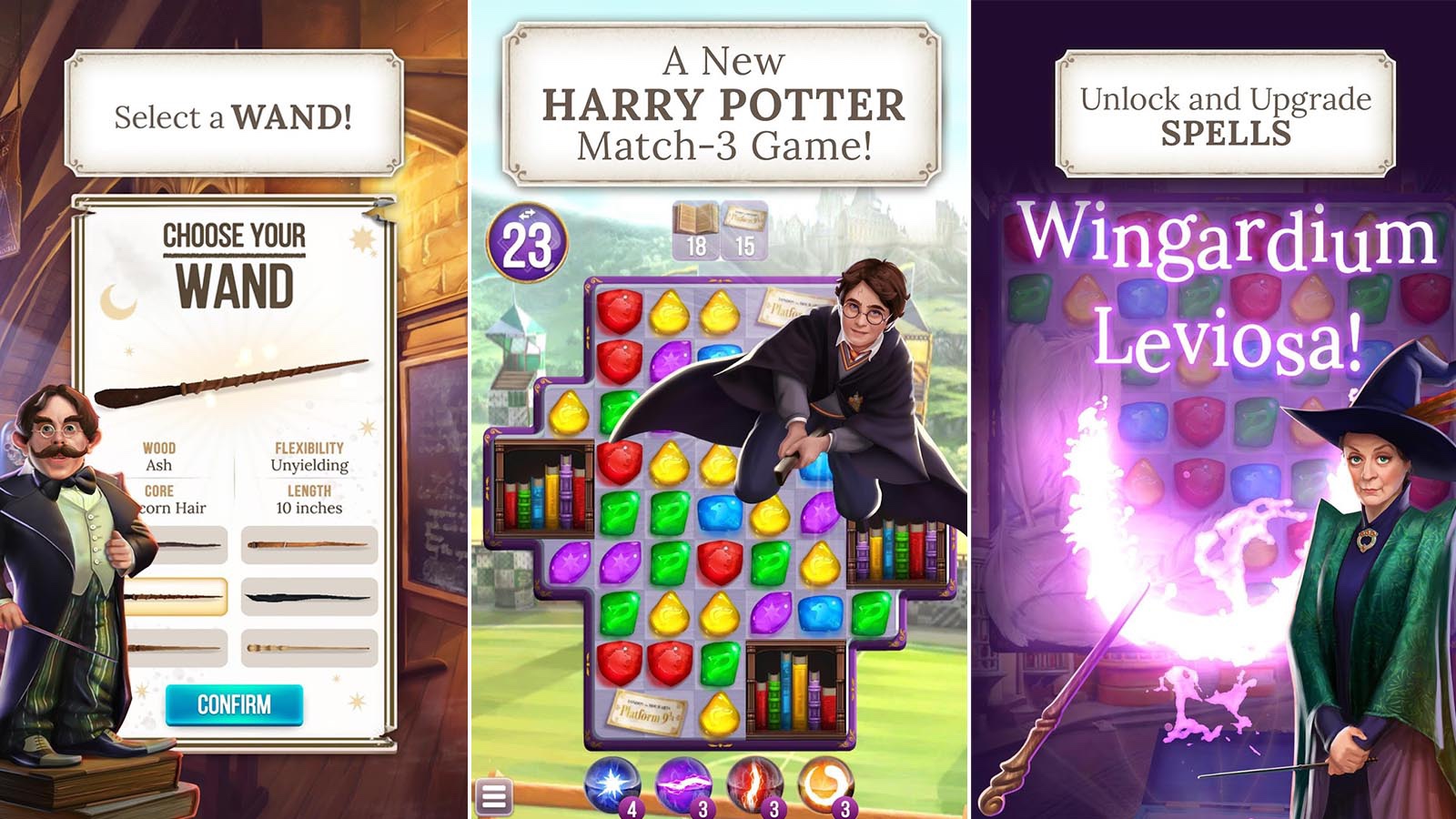 Harry Potter: Puzzles and Spells android game
Pokemon Cafe Mix
If you love Pokemon but you're not as inspired to trek around town for Pokemon Go, Pokemon Cafe Mix might be more your cup of tea. The free puzzle game for Android is super cute, as you might expect from a Pokemon title. Connect identical Pokemon together with a swirling motion, solve increasingly complex puzzles, and expand the offerings at your burgeoning cafe. The art style is super adorable!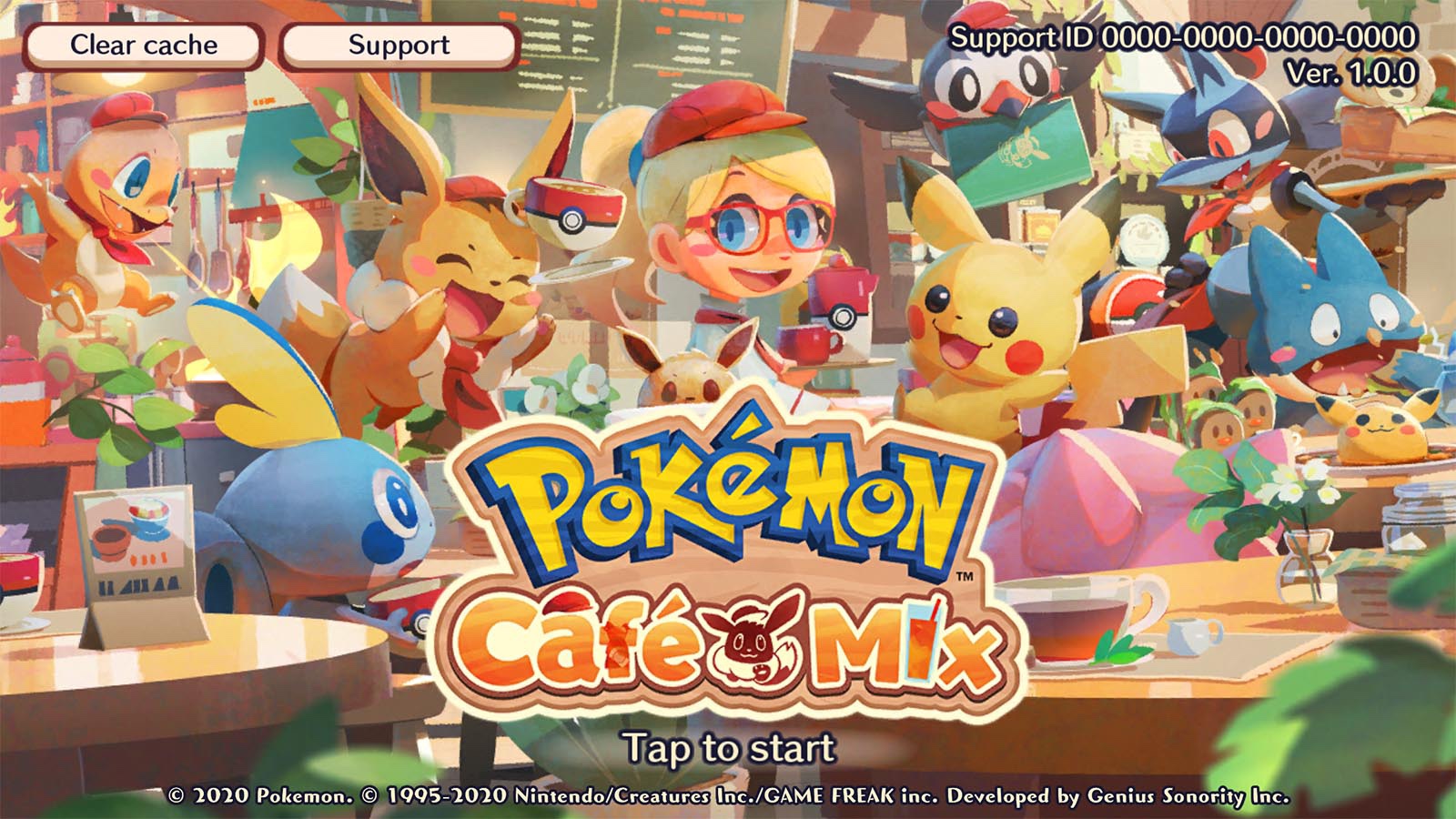 Pokemon Cafe Mix android game
Scribblenauts Unlimited
Let your creativity run wild with this wildly imaginative puzzle game for Android. Scribblenauts Unlimited for Android ($4.99) is a port of the Nintendo 3DS game of the same name. In this award-winning game, you type in almost any object of your choice and it appears to help you solve robust puzzles. Go further by adding adjectives too. If you can imagine it, it can probably happen in the game. Create anything and explore everything!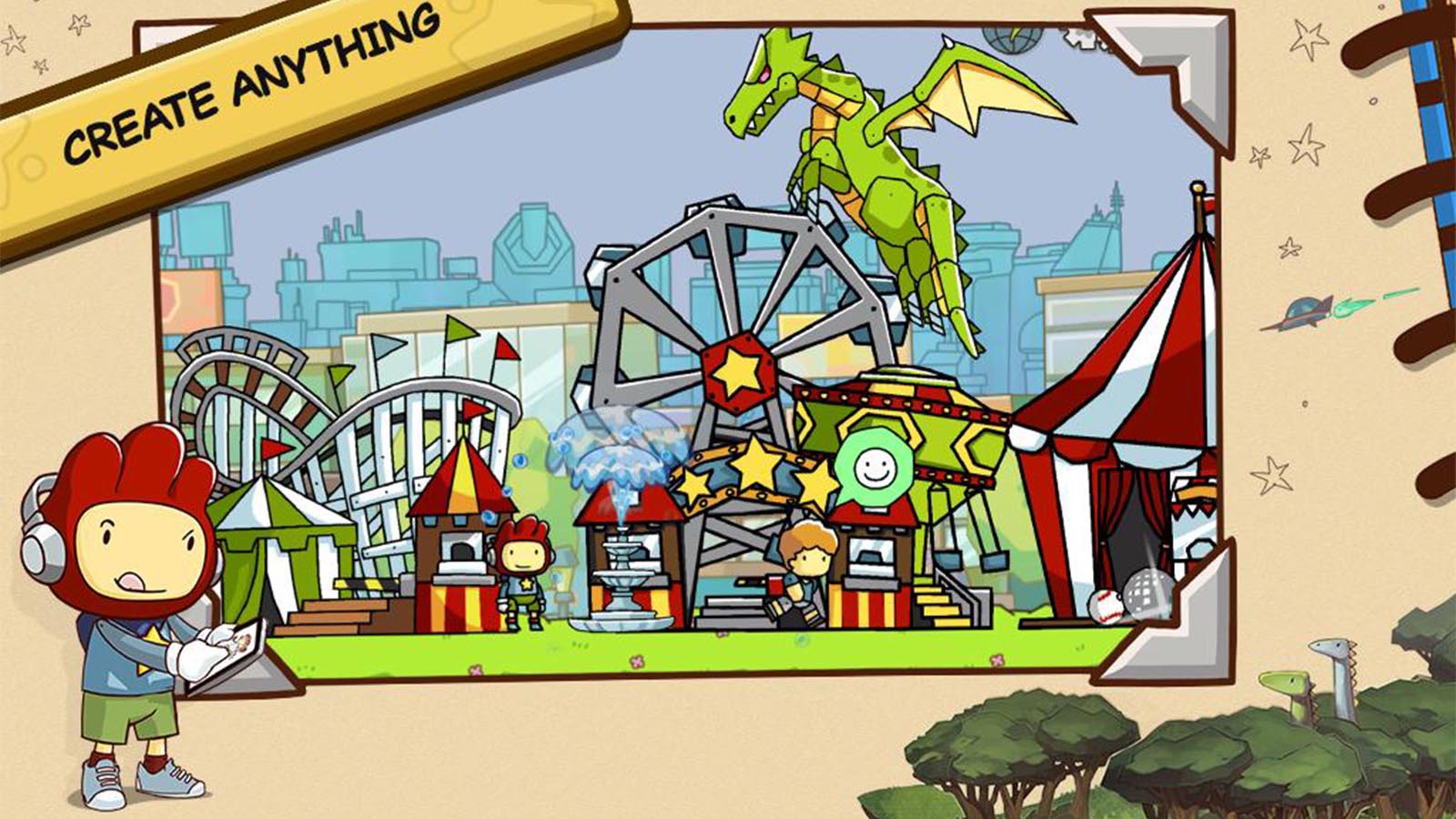 Scribblenauts android game
The Room: Old Sins
The fourth game in the series, The Room: Old Sins ($4.99) by Fireproof Games is a hit about fans of the horror genre. Work your way through touchscreen puzzle boxes, just like in the previous games, in a truly haunting atmosphere. It's like an escape room experience, but digitized with a "captivating story" about the disappearance of an ambitious engineer. Discover hidden mechanisms and solve the mystery.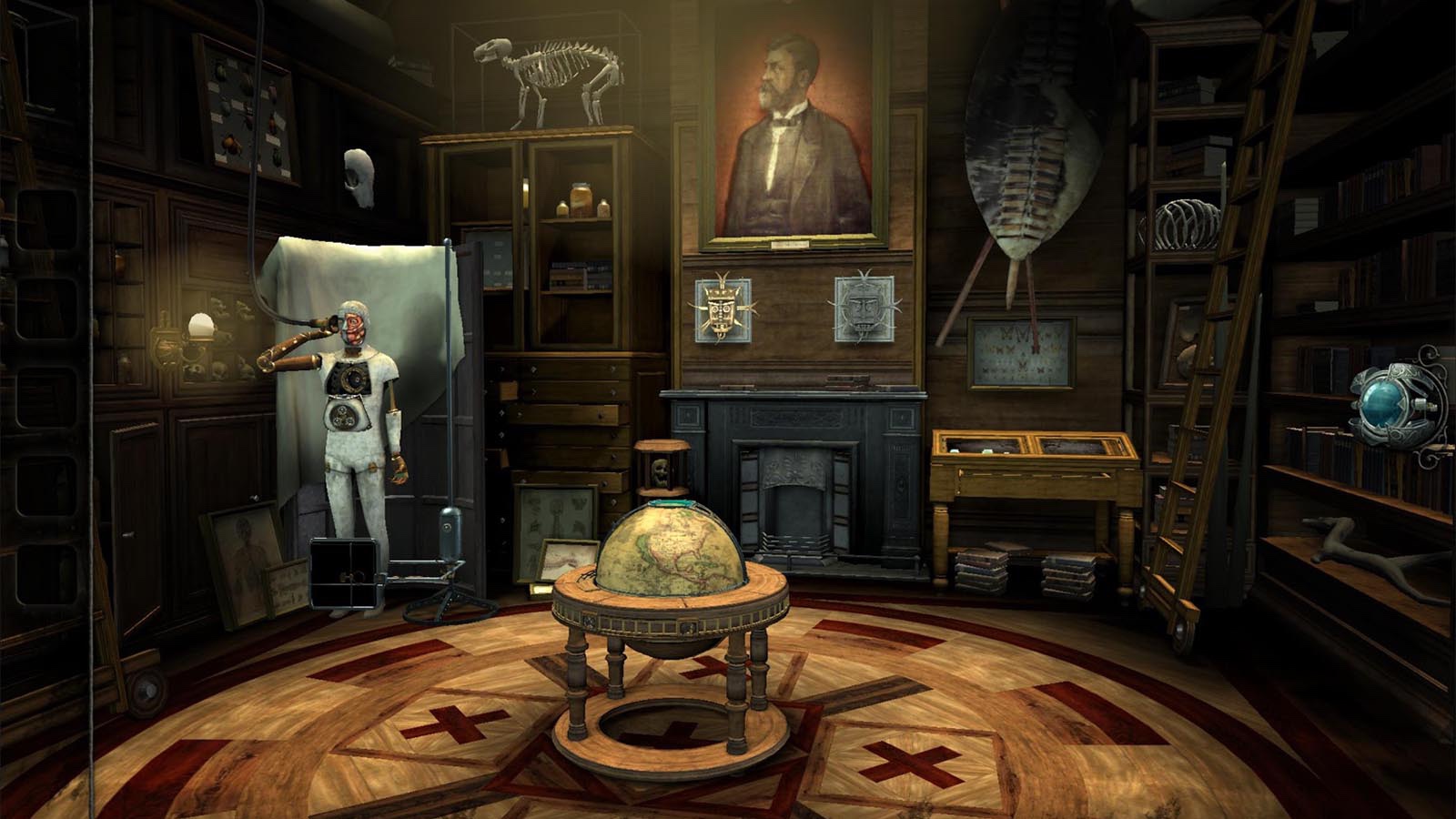 The Room: Old Sins android game
Monument Valley II
With beautiful art direction and meditative puzzles, Monument Valley II ($4.99) is a worthy successor to the original. Inspect the magical architecture from unique vantage points to gain new perspectives on how to solve the puzzle. Help the mother and daughter navigate through a series of pathways with an almost hypnotic soundtrack. See the world is a whole new way.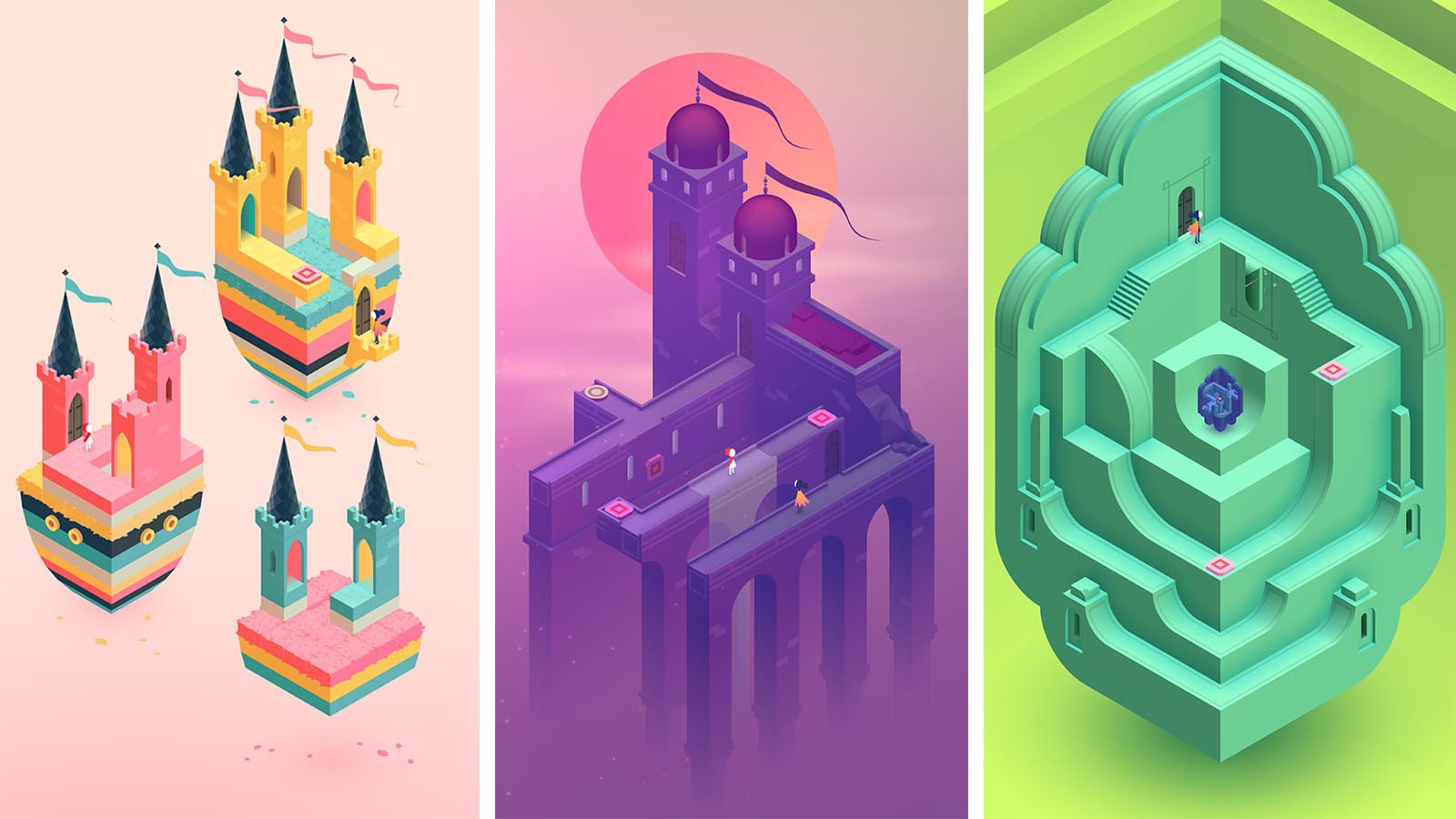 Monument Valley android game
Two Dots
The best puzzle games are often the ones based on the simplest of concepts. That's what you get here with Two Dots. All you have to do is connect all the dots of the same color together by drawing lines and squares. The catch is that you must do so in a limited number of moves. Exercise your brain through nearly 3,000 levels with a minimalist design and relaxing music.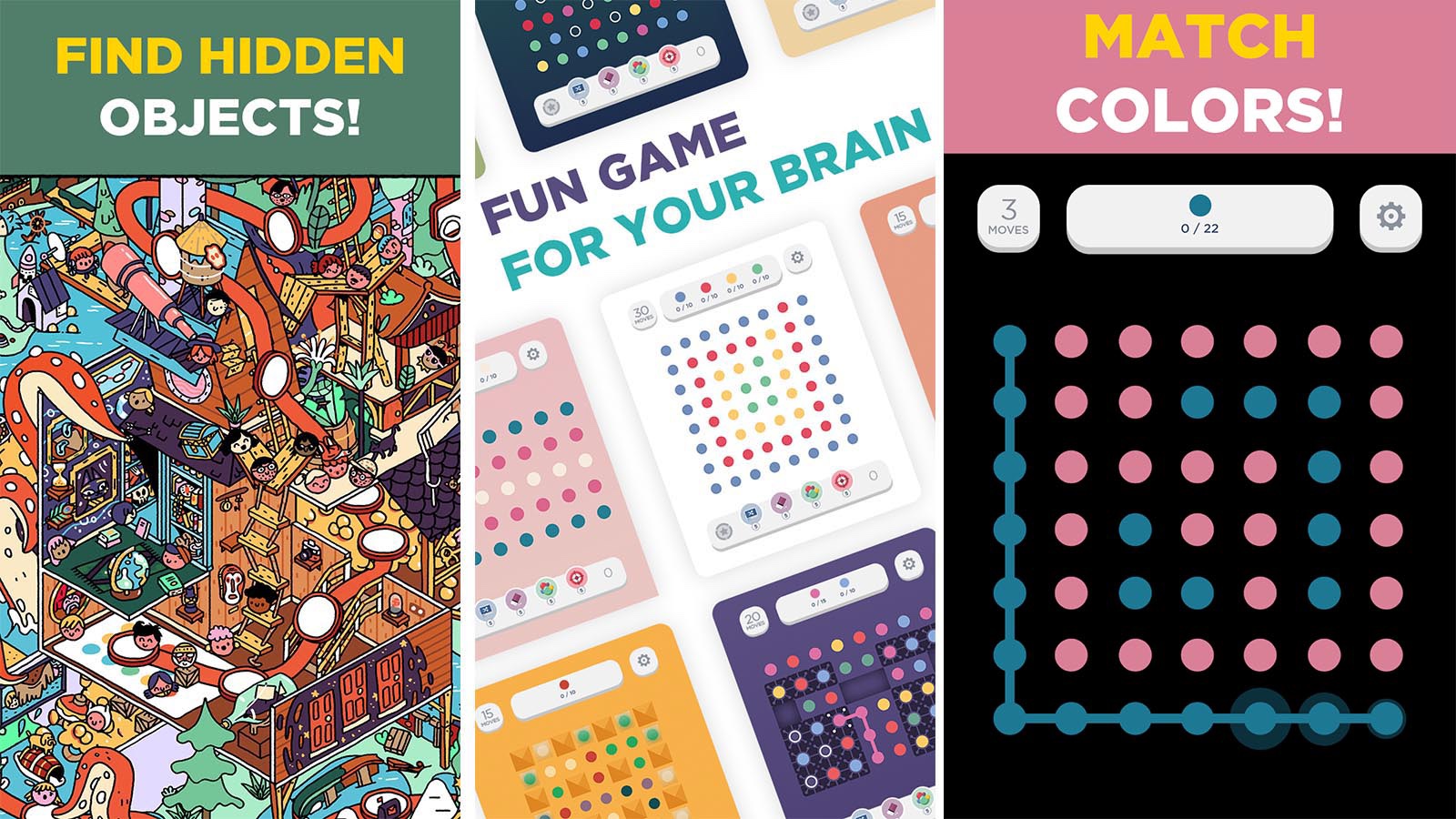 Two Dots android game
Brain It On!
Ready to solve some challenging physics-based puzzles? That's exactly what you get with Brain It On! Don't let the decidedly simple presentation deceive you. In these puzzles, you swipe your finger to draw strokes to solve puzzles. For example, you may need to figure out how to sort the colored balls into the appropriate bins. Unlock more stages by earning stars.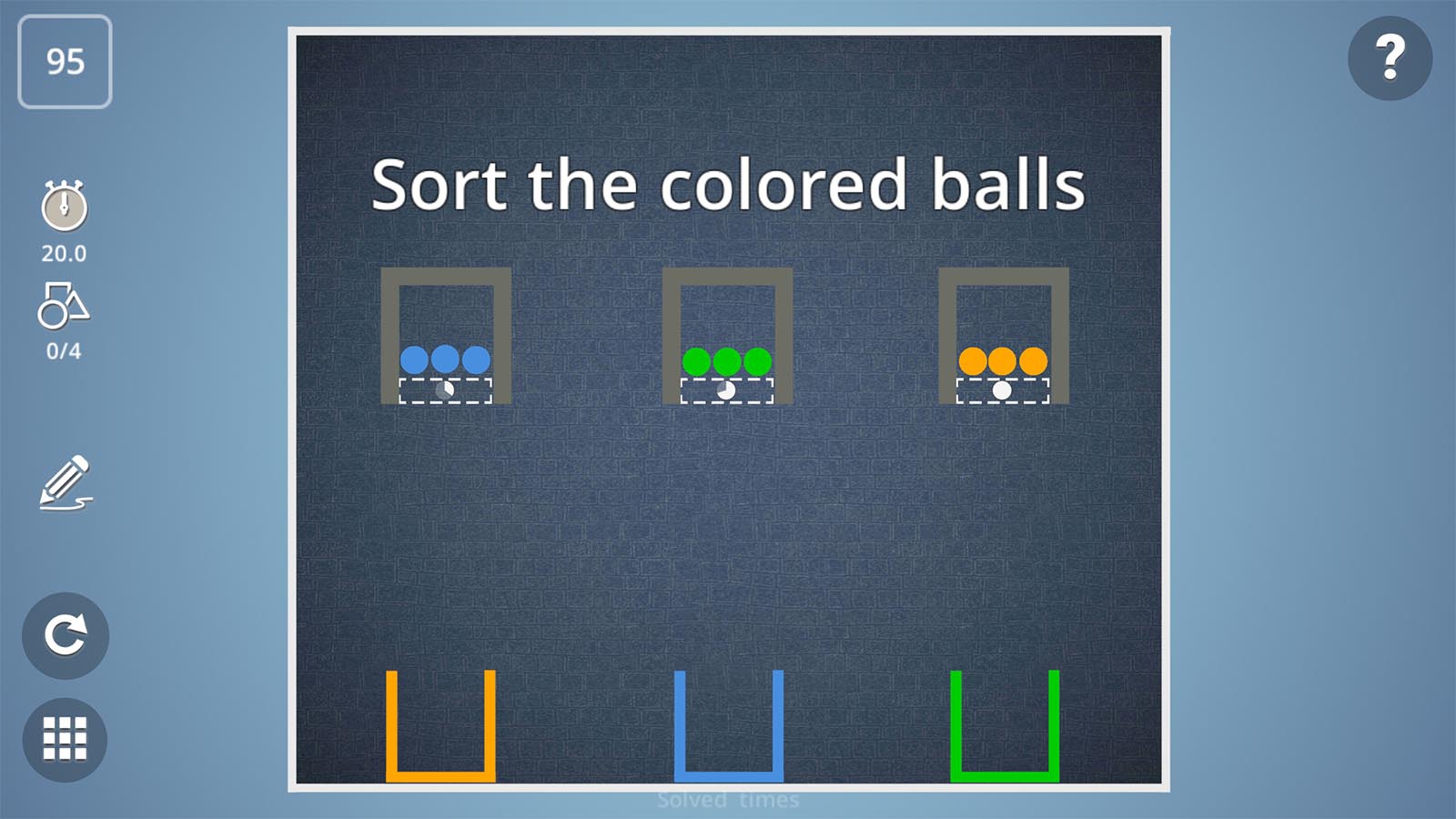 Brain It On android game
Total Party Kill
One of the best free Android puzzle games you can download is Total Party Kill. In other team-based action games, you typically try to keep all your team members alive to the end. In Total Party Kill, you have to choose who you're going to sacrifice (and how) to complete the level. The Knight can throw heroes, the Mage can freeze them into ice blocks, and the Ranger shoots arrows to pin your teammates to the wall.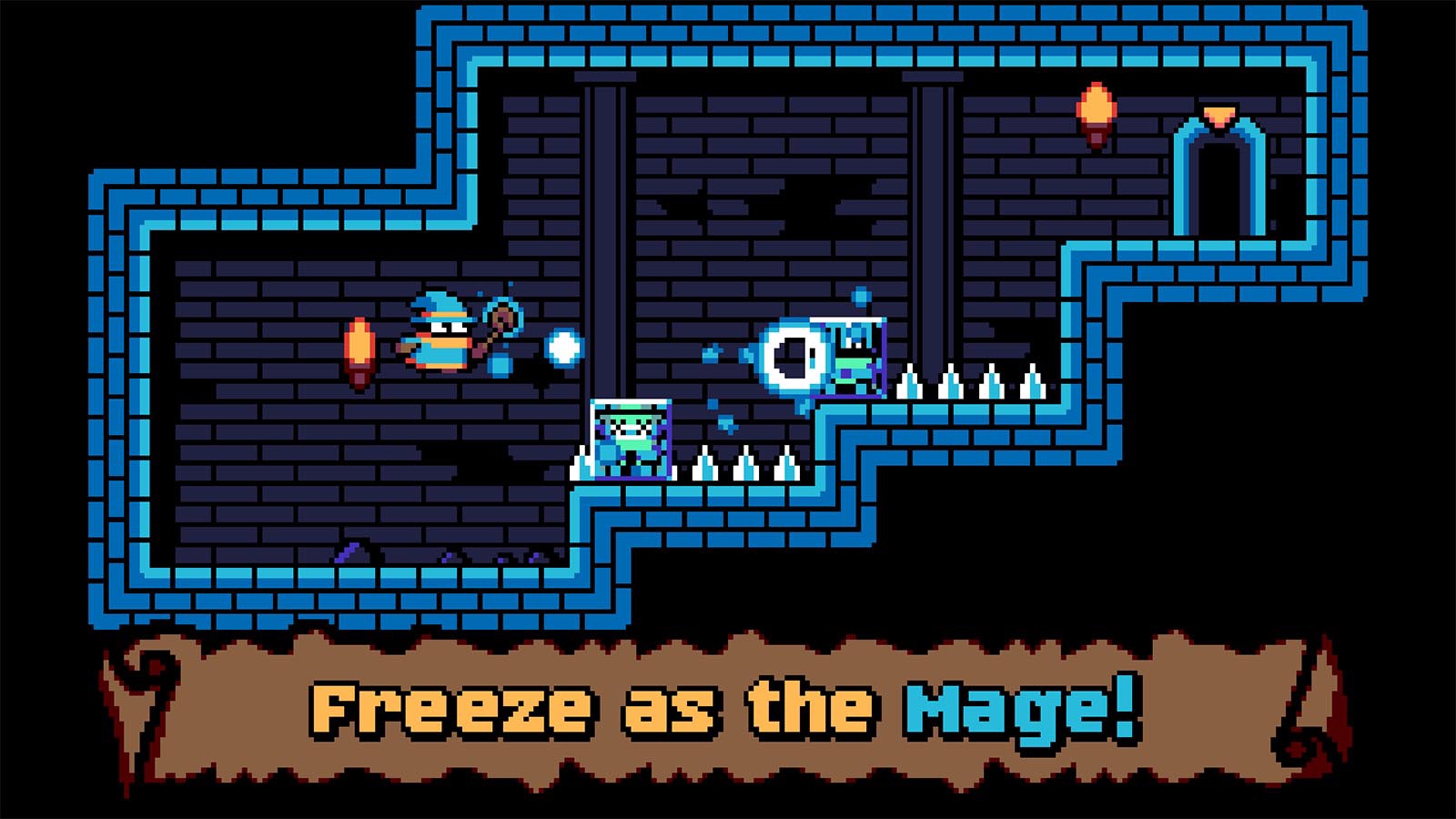 Total Party Kill android game
Word Lanes
Inspired by other popular word games where you connect letters on a grid to form words, Word Lanes gives you a similar-looking grid of letters. In a combination of word search and Boggle, you then connect adjacent letters to form the words on your list. The added twist is that these "lanes" you create cannot cross one another. Power-ups are there when you need help too.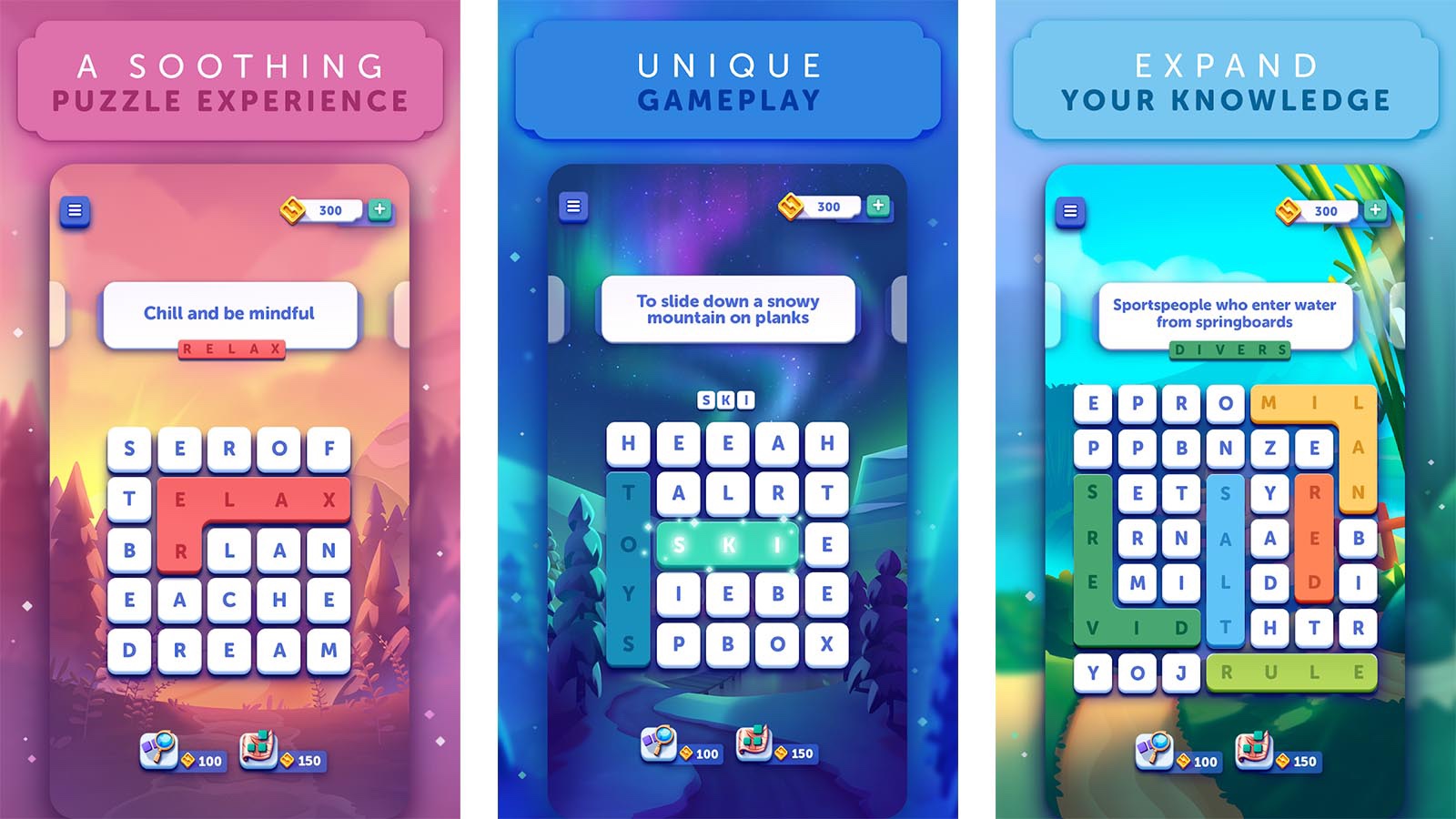 Word Lanes android game
REBUS - Absurd Logic Game
How good are you at figuring out a phrase based solely on a cleverly arranged picture? That's the gist of a rebus puzzle. In this "absurd logic game," you'll be presented with an image, possibly with some letters or partial words, and you must come up with what the image is meant to represent. For example, if you see the letter "M" on top of "DAY," the solution would be "MONDAY." That's because it's showing "M on DAY."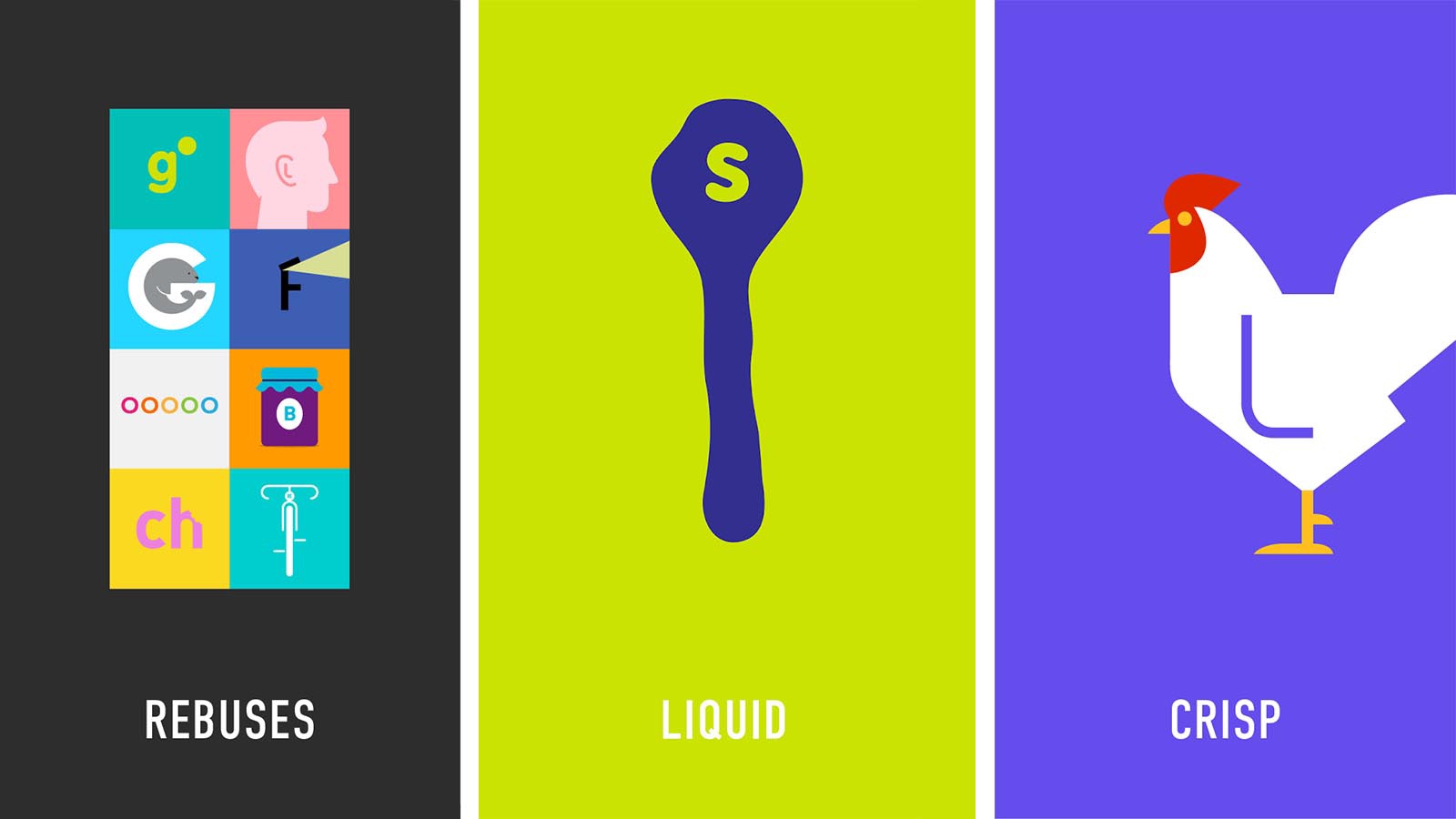 REBUS Absurd Logic android game
Faraway: Puzzle Escape
Trying to escape from a room is one thing. Figuring out how to escape an ancient temple is a whole other challenge altogether! In Faraway: Puzzle Escape, you embark on a journey through the desert, working your way through increasingly complex puzzles. Manipulate the devices in each area, collect items and navigate through the temple labyrinths. The game provides you with some levels for free, but you have to pay to unlock the rest. If you enjoy this first game, be sure to check out the two sequels in the series too.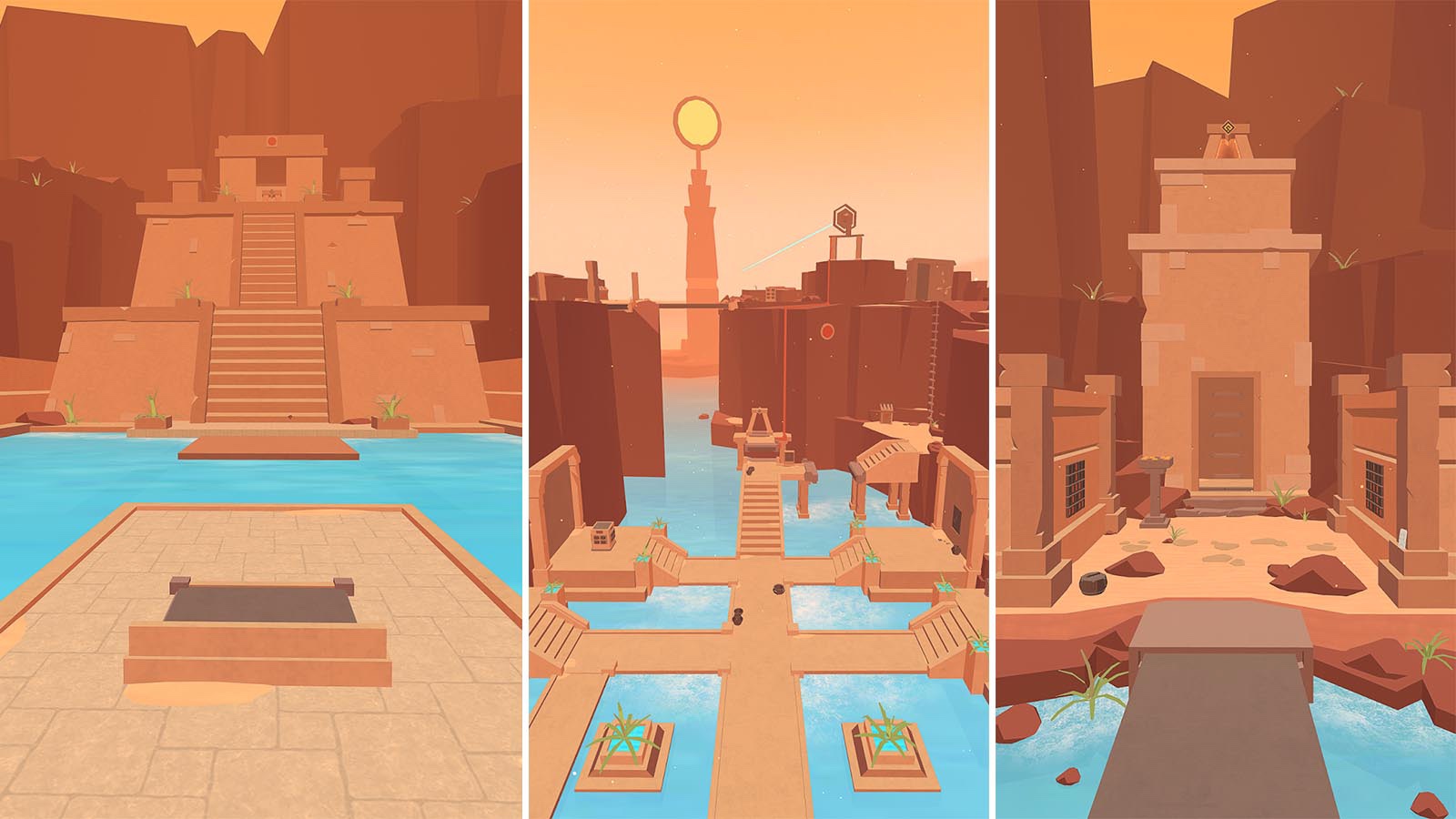 Faraway: Puzzle Escape android game
2048
Whether you're a bit of a binary nerd or you like block slide puzzles, 2048 will keep you captivated again and again. Slide the entire grid of numbers to the left, right, up or down. Each time you do, another number is added to the board. When two identical numbers touch, they combine and add up their values. Two 2s become a 4, two 4s become an 8, and so on. Keep going until you can combine two 1024 tiles to form a 2048. It's harder than it sounds!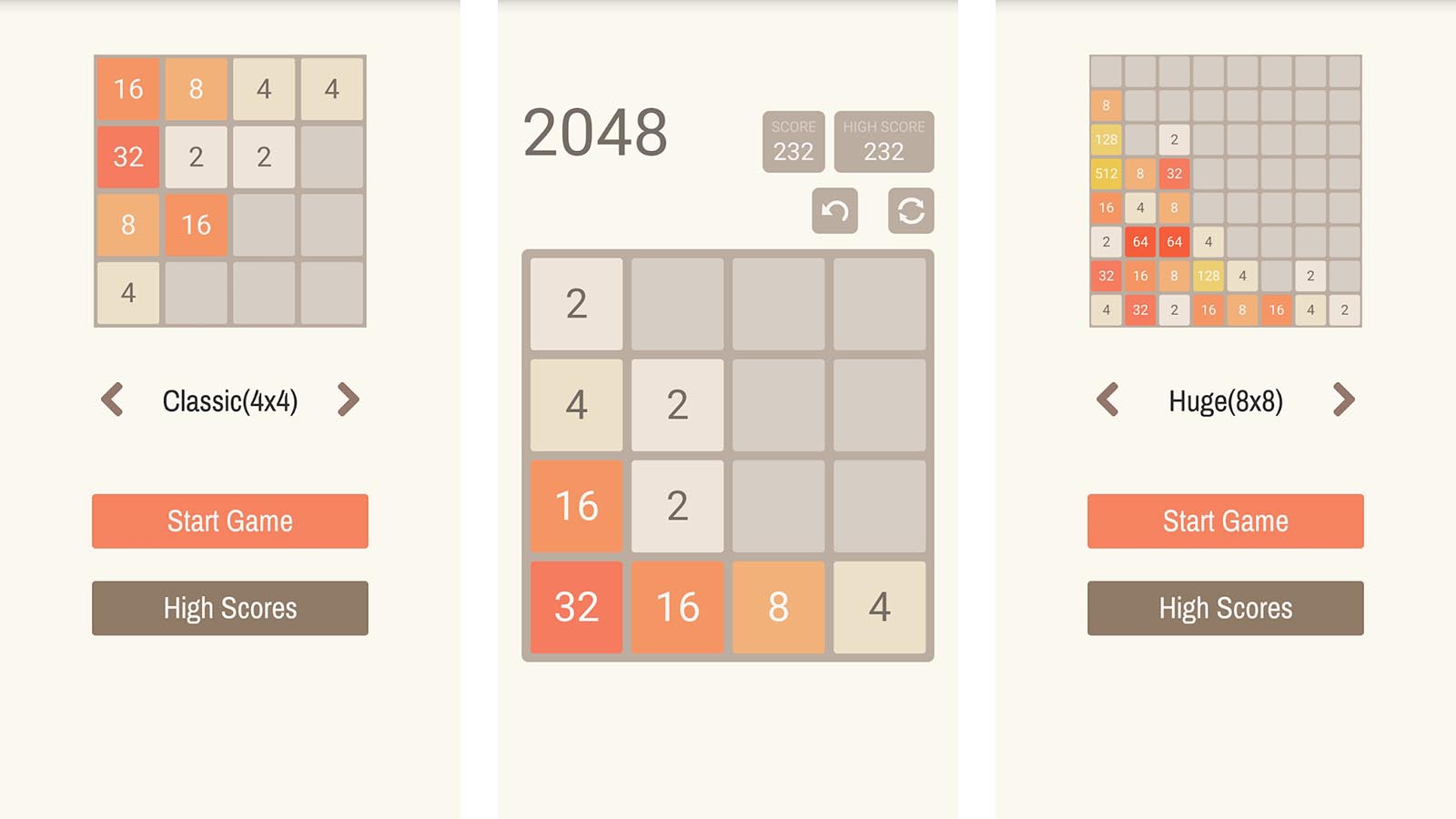 2048 android game
Android Games for Everyone
The puzzle game genre is vast and varied. As you browse through this list of the best puzzle games for Android, most of which are free, you'll surely find a title that suits your play style. When you need more, be sure to look at these fun word games for Android too. And read through our Scrabble GO ultimate overview if you're curious about this fresh take on the family board game classic.
---
Michael Kwan is a professional writer and editor with over 14 years of experience. Fueled by caffeine and WiFi, he's no stranger to word games and dad jokes.