Cryptogram Quotations
Playing the part of an international secret agent can make you feel like you're in a Hollywood thriller. With Cryptogram Quotations, you must figure out a substitution code to decipher a hidden message. The quotation is encrypted, with each letter substituted with a different letter. Leverage your knowledge of spelling patterns and sentence structure to solve the clue.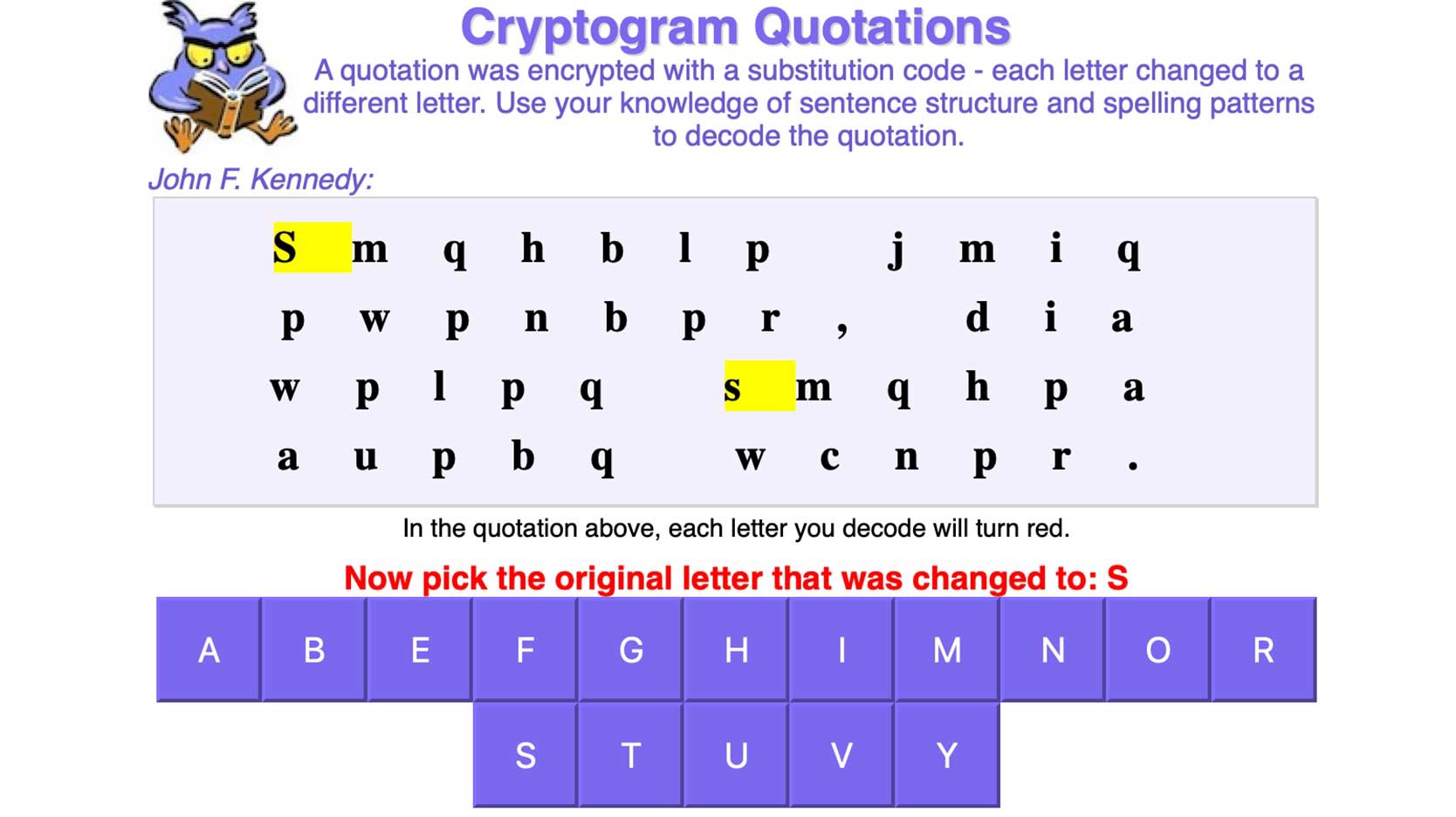 cryptogram quotations online word game
The Word Search
Paper-and-pencil word search puzzles have been a popular favorite for many years. In its digital form, any word search for seniors is also a terrific game to play. Over on The Word Search, you'll find a huge variety of word search puzzles. Peruse through such categories as television shows, science, music, sports and more. If you'd rather go offline, you can print any of the puzzles too.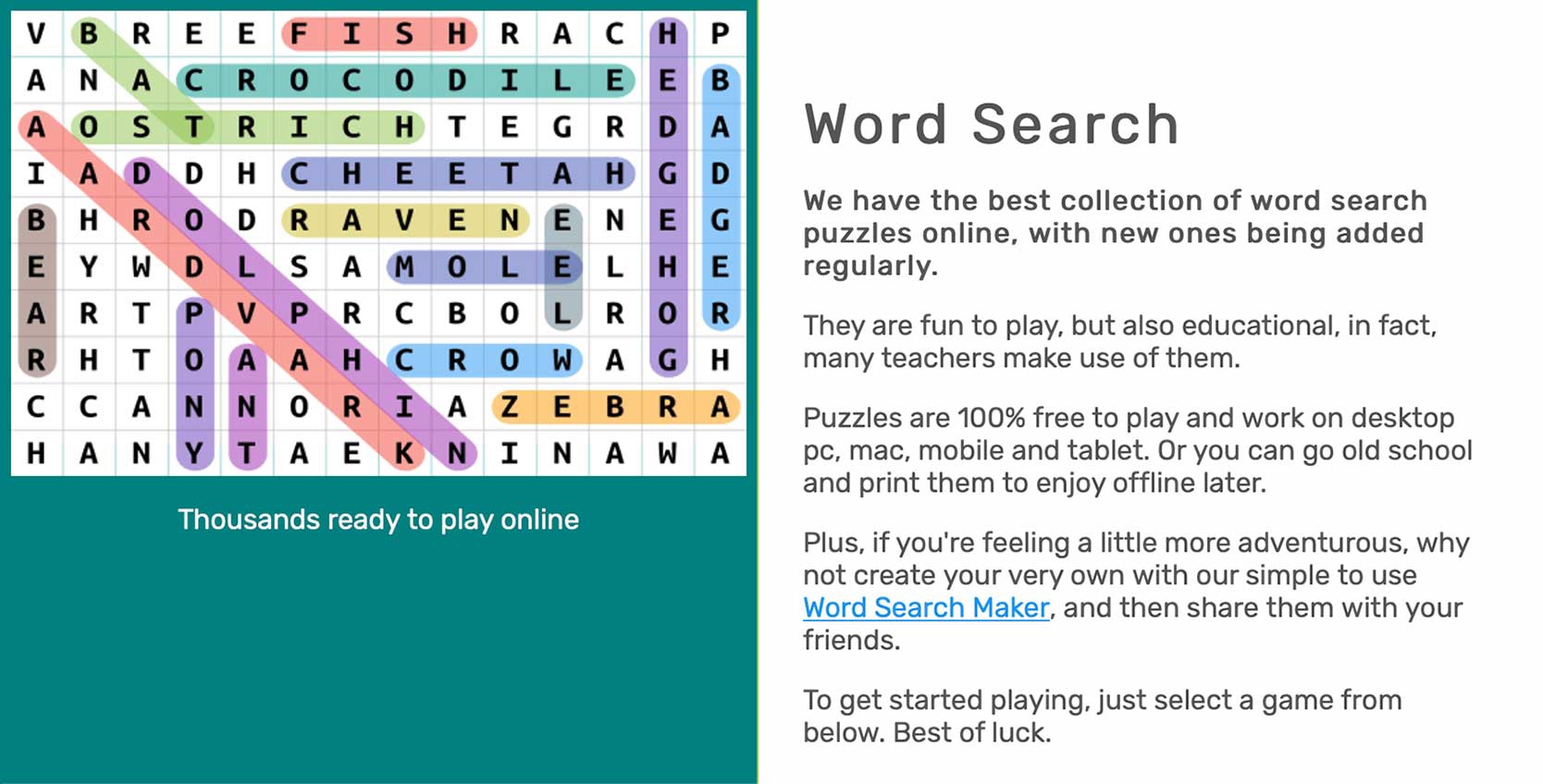 the word search online word game
Wheel of Rewards
You might not enjoy the company of Pat Sajak and Vanna White, but you can play a version of a popular game show from the comfort of your web browser. Wheel of Rewards is an unofficial version of Wheel of Fortune that you can enjoy as a single-player online game. Spin the wheel, buy vowels, and solve as many puzzles as you can with your 10 "lives."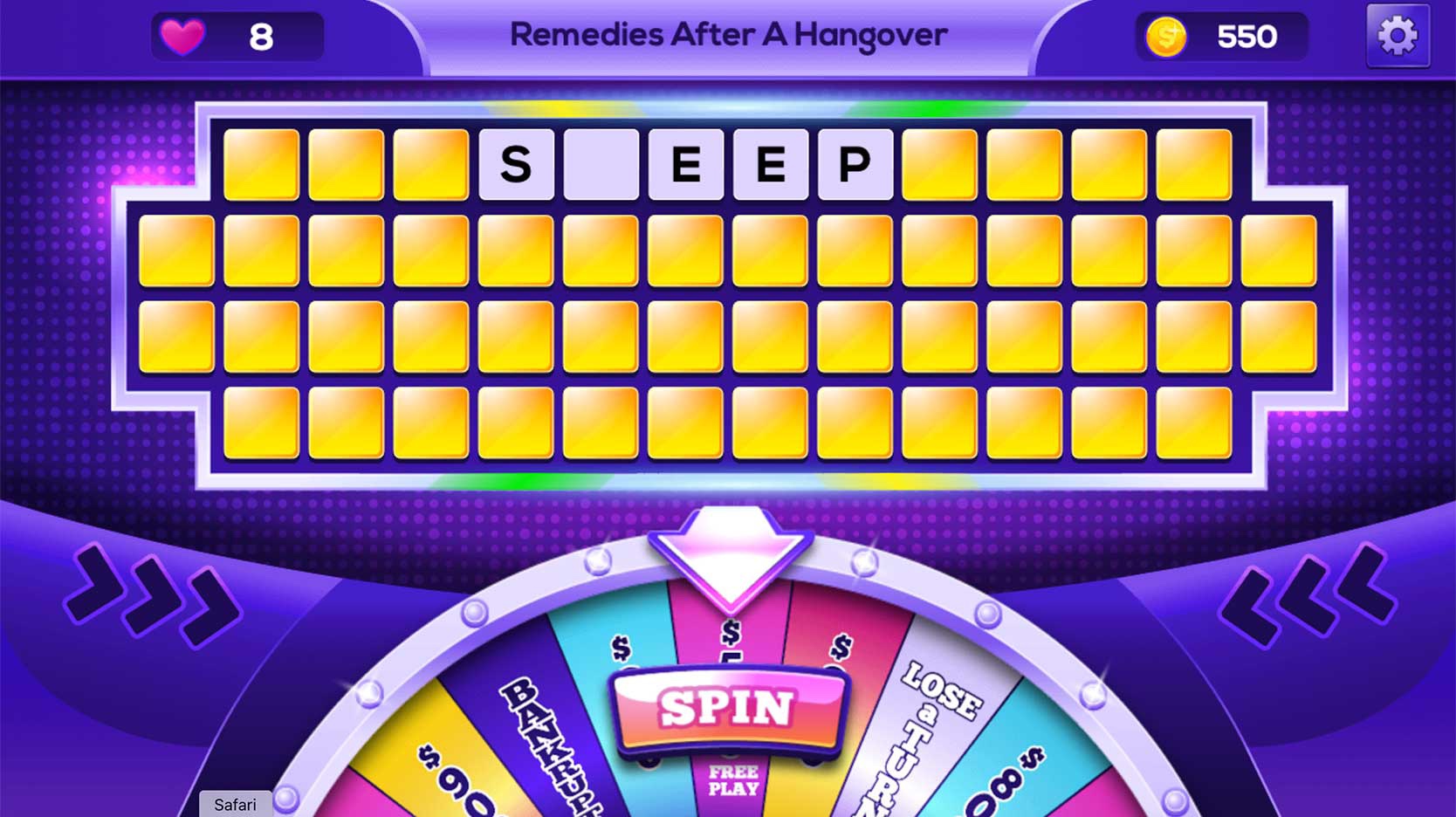 wheel of rewards online word game
Categories Game
Have you ever played Scattergories? It's the game where you try to come up with unique examples of each category starting with a particular letter. For example, when asked for an animal that starts with a G, you might say "giraffe" or "gopher." The Categories Game is exactly the same, except you play online, no download required. Play against other human opponents as a social activity or against computer bots for a solo challenge.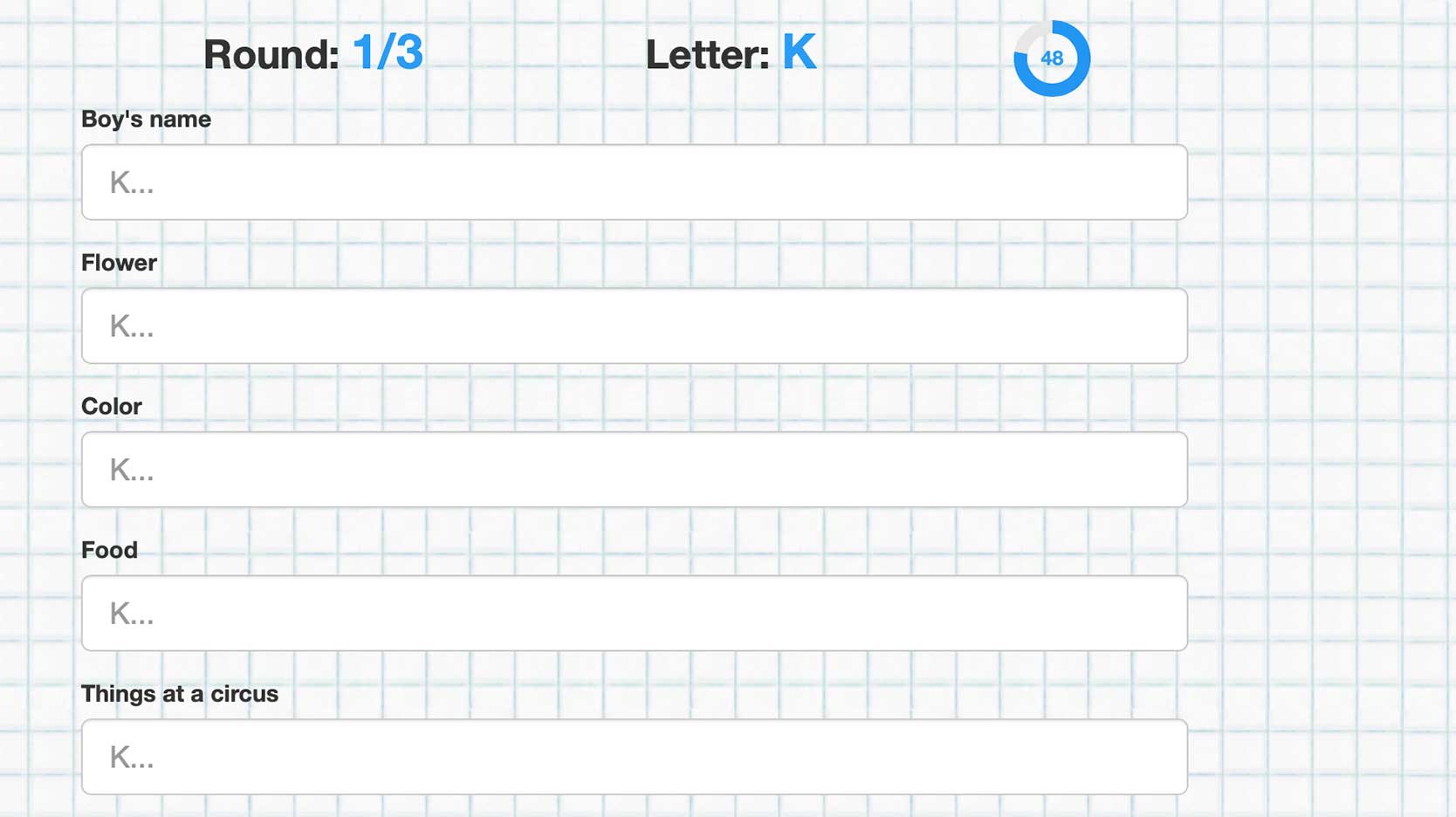 categories online word game
Daily Online Wordsearch
Did you play The Word Search and now want more free online word search games for seniors? The same thing happened to us, which is why we also found and added Lovatts' Daily Online Wordsearch to this list. This word search game has seven different puzzles, one for each day of the week. When the week restarts, Lovatts swaps the puzzles out for new ones. Plus, each puzzle has a theme. Examples include "Popular Boys Names" and "James Bond Gadgets."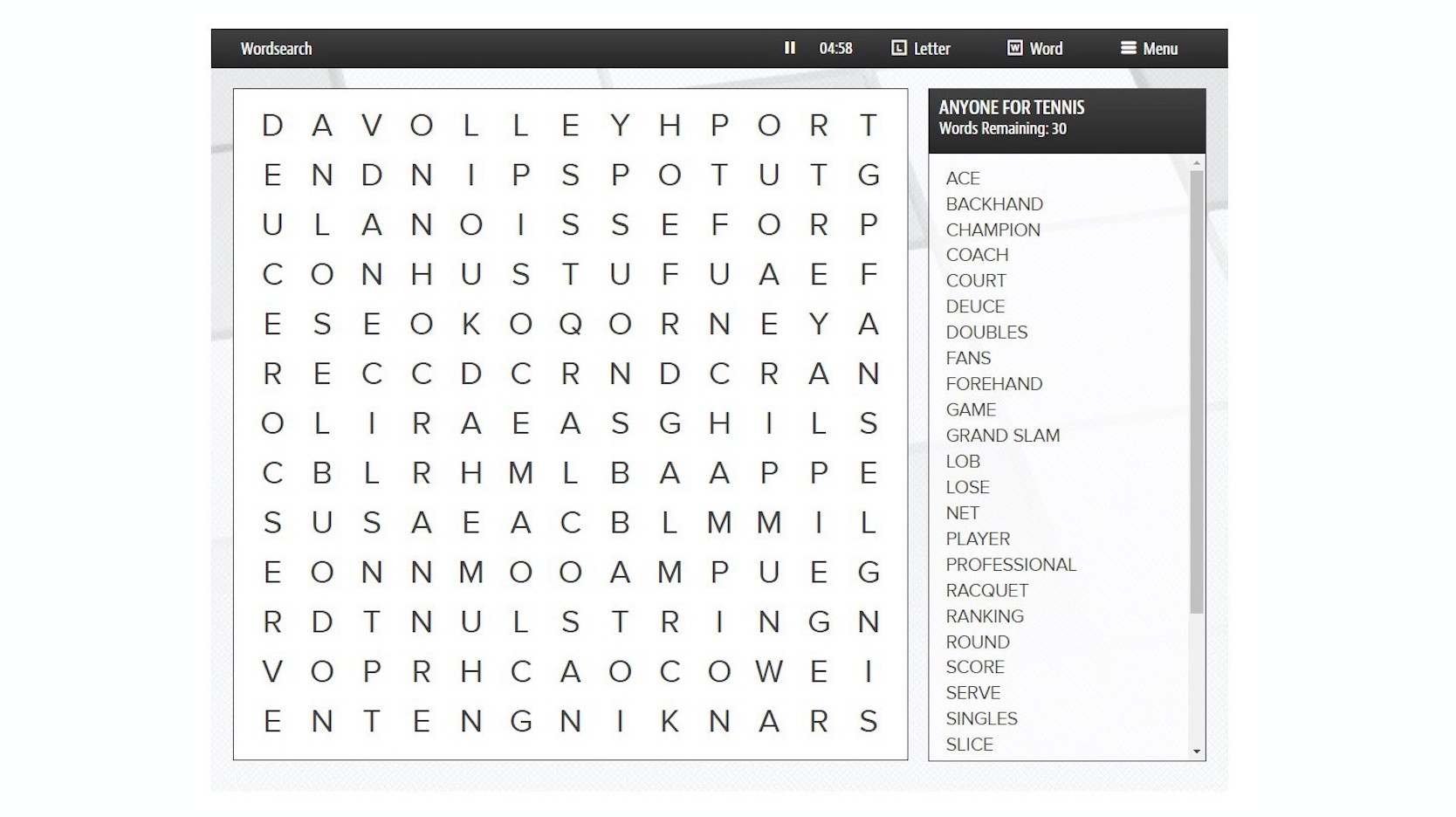 daily online wordsearch screenshot
Eight Letters
When it comes to online word games for seniors, or any age group for that matter, many of them feature a take on the classic anagram. "Given these letters, what words can you form?" types of challenges. Eight Letters tasks you with coming up with words based on the eight letters provided. This is great practice for other games, like Words With Friends and Scrabble GO. If you get stuck, our word and letter unscrambler can help.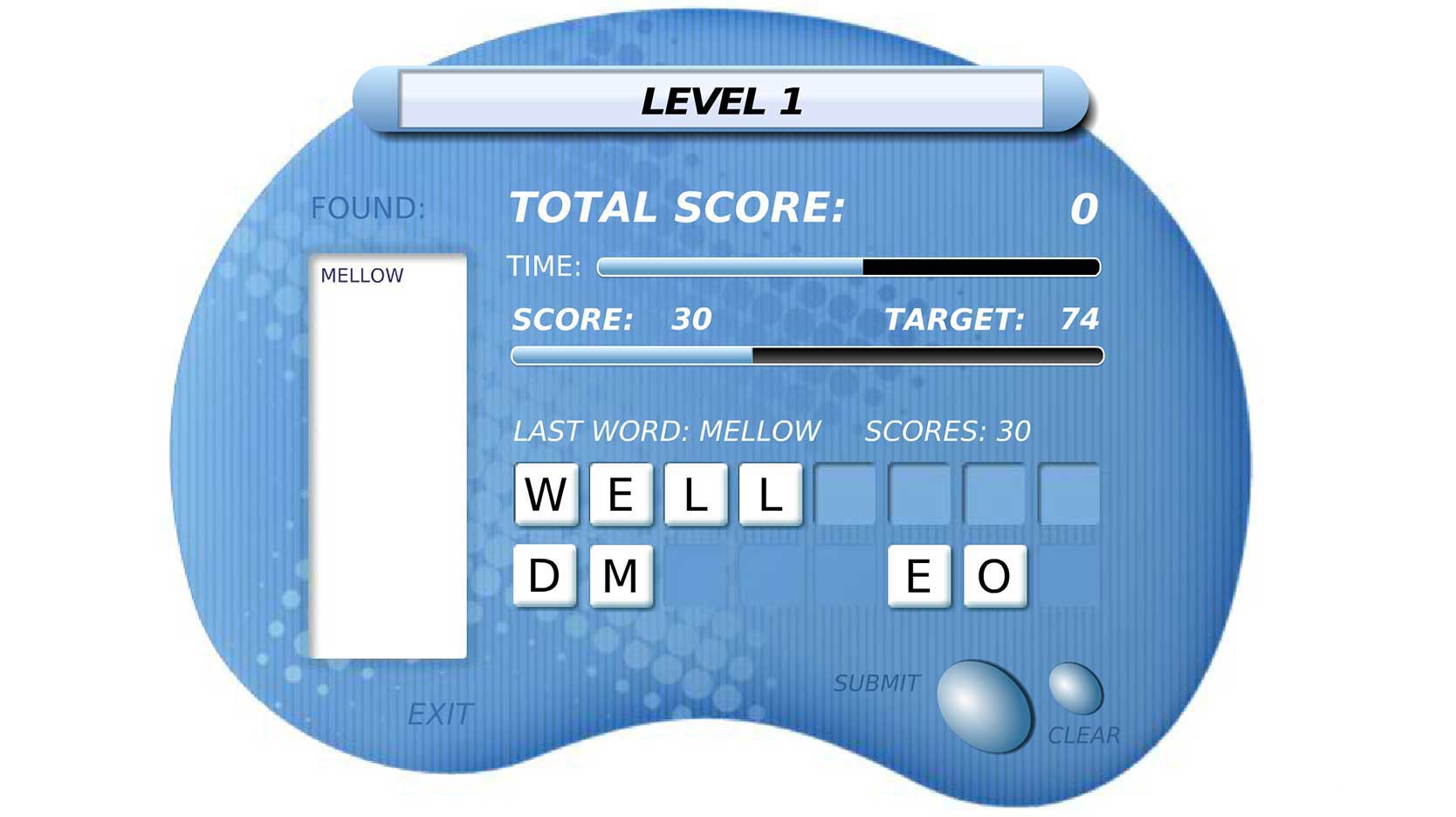 eight letters online word game
Wordmeister Online
Speaking of Scrabble practice, many seniors may enjoy playing Wordmeister. This class of online word games "borrows" inspiration from the iconic Scrabble. You've got similar letter tiles on a similar game board. When you can't find a human opponent, single-player Scrabble sites like this are a terrific alternative.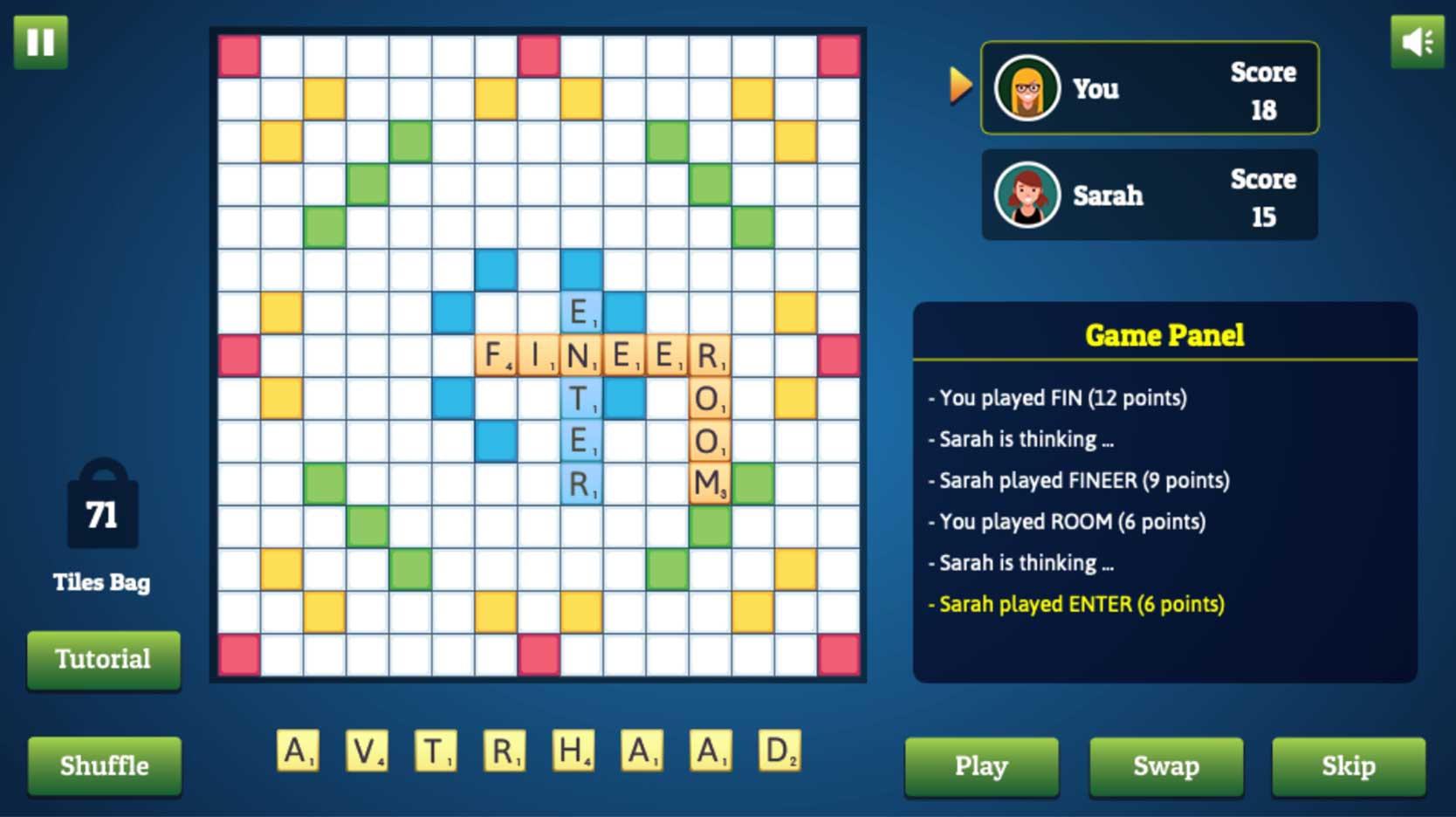 wordmeister online word game
AARP Daily Quick Crossword
True, it is a bit of a stereotype that one of the most common word games senior citizens play regularly is the classic crossword puzzle. No wonder, then, that the AARP Games site features several online crosswords, including the Daily Quick Crossword. The straightforward interface makes it easy to read clues. When you're stumped, you can reveal letters, words or even the whole puzzle.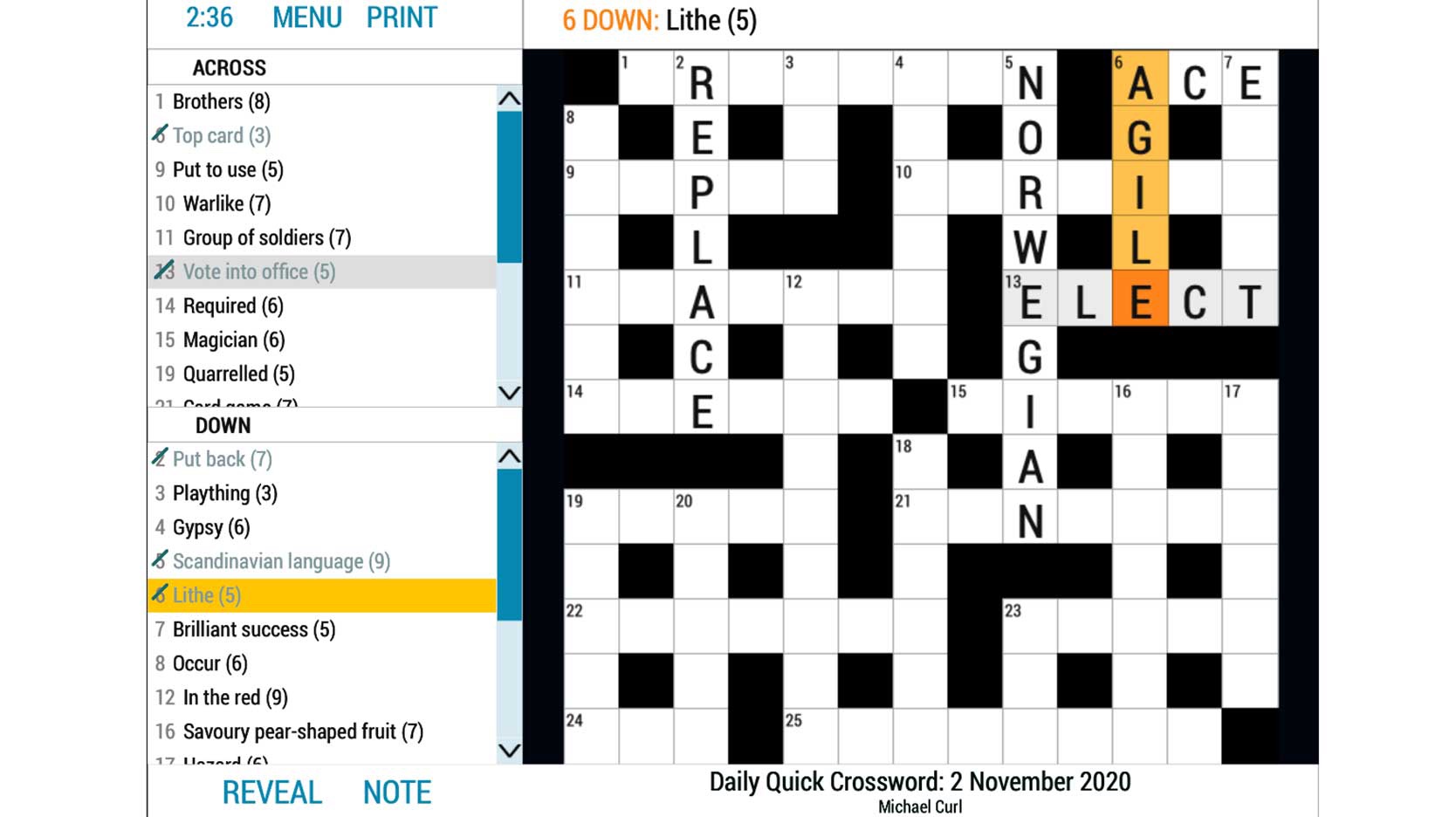 daily quick crossword online word game
Razzle Word Search
If The Word Search and Daily Online Wordsearch weren't enough for you, we have one more wordsearch for seniors to recommend. Razzle Puzzles' Word Search is a to-the-point game. You load the game, pick your difficulty level and get straight to the action. The simplicity of the design does not mean the overall experience is limited, however. A quick view of the game's settings menu will reveal options to receive a clue if you're stuck, start a new game, print the puzzle to play in-person and more.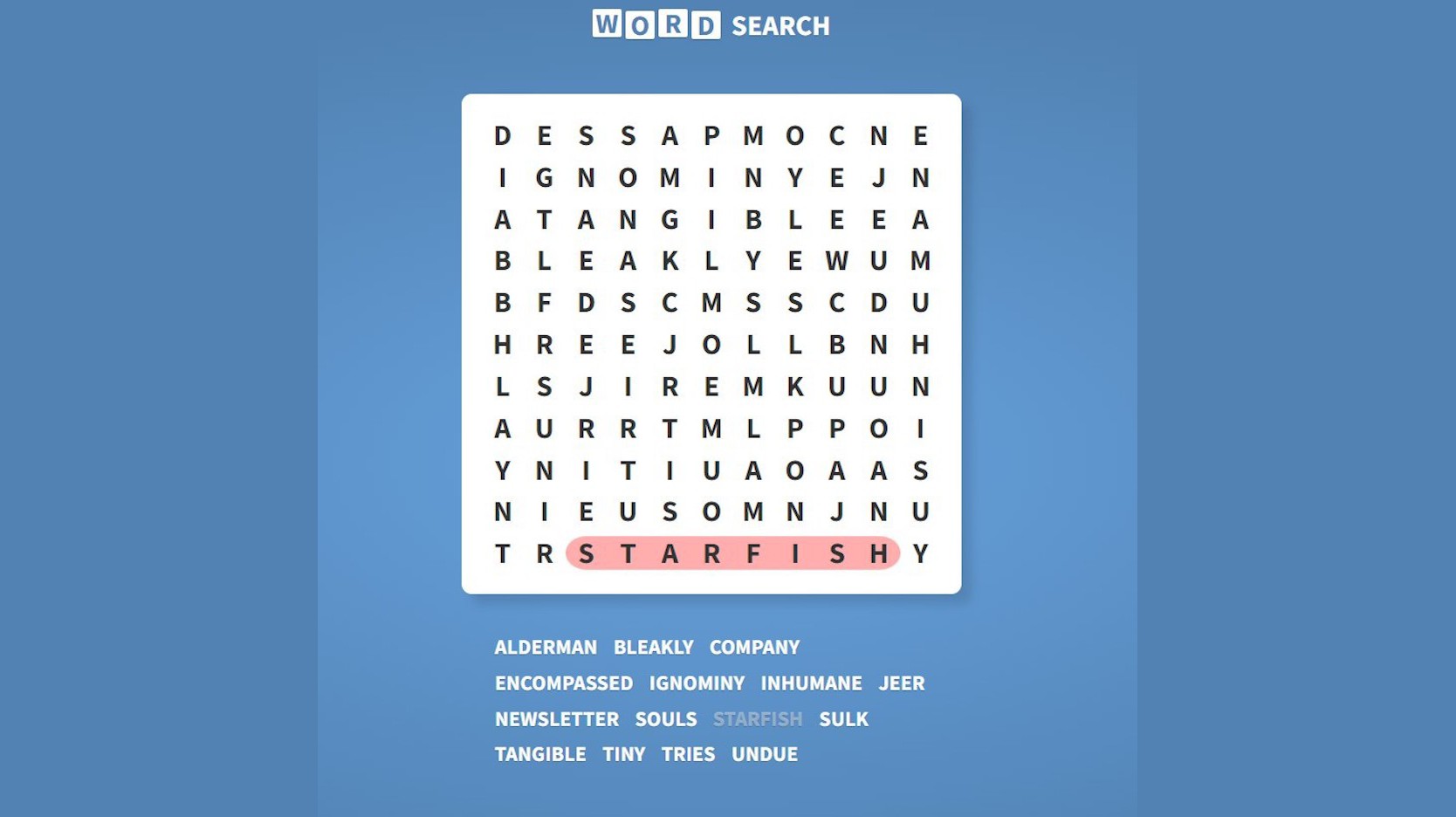 Razzle word search screenshot
Boosting Brain Power for Seniors
Playing free word games online, especially words search puzzles for seniors, can have a lot of benefits. They're a source of entertainment and engagement, clearly, but they're also amazing for mental acuity. For more options, be sure to read our list of word games to boost brainpower. Our list of fresh takes on classic word games is another resource worth checking out. 
---
Michael Kwan is a professional writer and editor with over 14 years of experience. Fueled by caffeine and WiFi, he's no stranger to word games and dad jokes.