The "More Is More" Wordle Games
What's better than completing a Wordle puzzle? Completing a bunch of them at once! That's what many of the harder Wordle games let you do. Some offer serious challenges of four or more words at a time. Others take things to truly intense levels.
One very important detail to note is that all of these games use random word lists. This means that harder Wordle words will appear far more frequently than they do in the original game. You'll get more obscure and unusual Wordle words too.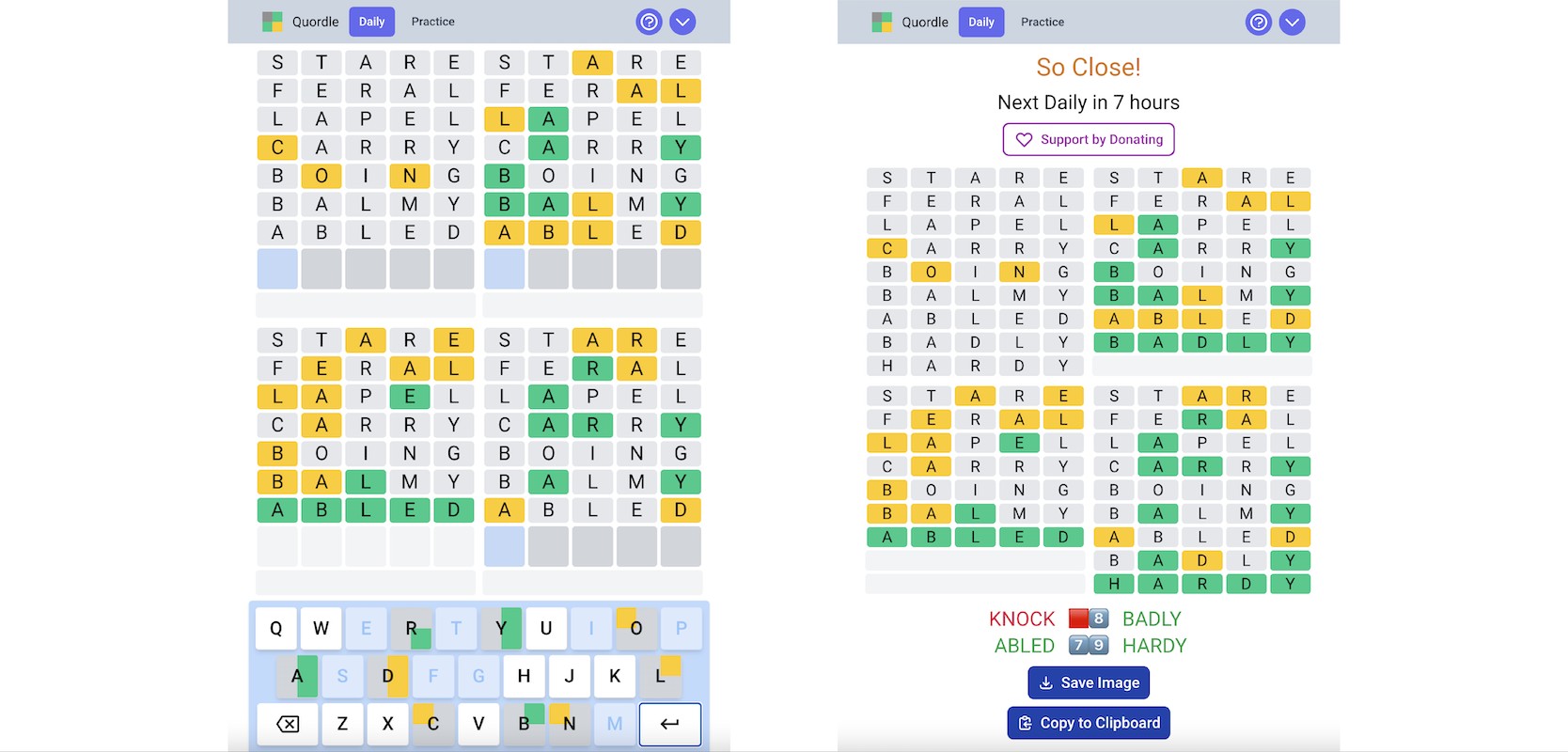 Quordle word game screenshots
The Clever (and Sometimes Cruel) Wordle Remixes
There are plenty of unique takes on the Wordle formula online. Most of them, however, try to match Wordle's average difficulty. That's not the case with these games. They take Wordle in new directions, but they also do more to leave you stumped (and maybe a bit angry). If you think finding Wordle answers is too easy, especially with daily hints, try your hand at these Wordle-like games.

Septle word game screenshots
The Honorable Mentions of Wordle-Like Games
The Wordle-inspired games above will serve you best if you're in the mood for a true brain tease. Of course, there are more hard Wordle games out there. The only catch is that most of them either don't reach the same levels of difficulty as the others or they have a niche theme. But, they are at least worthy of an honorable mention. 

Dordle word game screenshots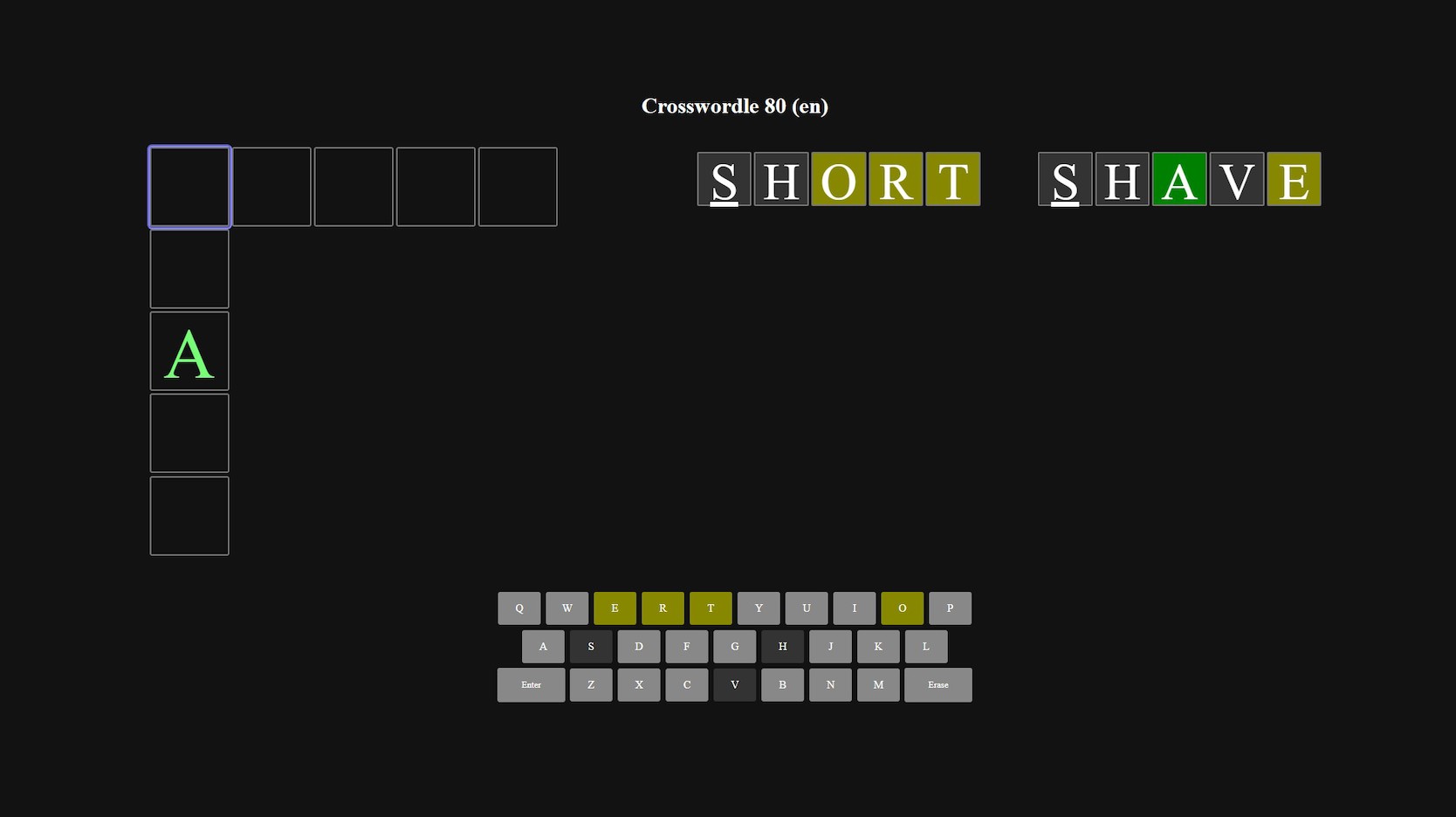 Crosswordle game screenshot
Practice Makes Perfect
Any of these harder Wordle versions will more than adequately test your abilities. Of course, that means defeat is a constant and looming possibility. To avoid such a fate, we suggest you practice a lot. How do you do that? Many of these games have their own practice modes. Or, you can play games similar to Wordle that allow you to solve more than one puzzle a day. Play as many games as you need to develop your strategies and skills. Then, move to the harder games to reap the rewards of your training.
---
Zac Pricener has been a content creator for the past eight years. He's a bit of an all-around nerd, and he has a bad habit of working movie and TV show references into conversations whenever possible.