Celebrities Who Play Wordle as Often as You Do (Probably)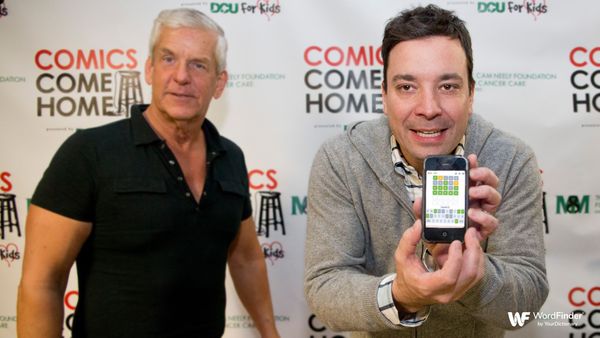 Boston Globe / Contributor / Boston Globe / Getty Images - Getty Editorial Use - Modifications made by WordFinder
Believe it or not, celebrities are just like regular people. They also put on their pants one leg at a time, though those designer pants may cost thousands of dollars. And just as you might start your day with a cup of coffee and your favorite word game, many celebrities are playing Wordle right alongside you too. How big is the celebrity Wordle phenomenon? Let's take a look at some famous people who play Wordle.
Jimmy Fallon: Playing Wordle on the Tonight Show
People know late night talk show host Jimmy Fallon for playing games both with his Tonight Show guests and with audience members. He's a fun-loving kind of guy. Fallon also taps into the pop culture pulse and that's exactly what he did in early January, right as solving Wordle every day was becoming a mainstream obsession.
It started with a tweet where he said he was "addicted" to Wordle. But that quickly expanded into an on-screen bit with Jimmy Fallon playing Wordle "live" on the Tonight Show. Announcer Steve Higgins mentioned how "adieu" is one of the best Wordle starting words, for example. (We later learn that it's not.)
Kamala Harris: The Vice-President's Wordle Strategy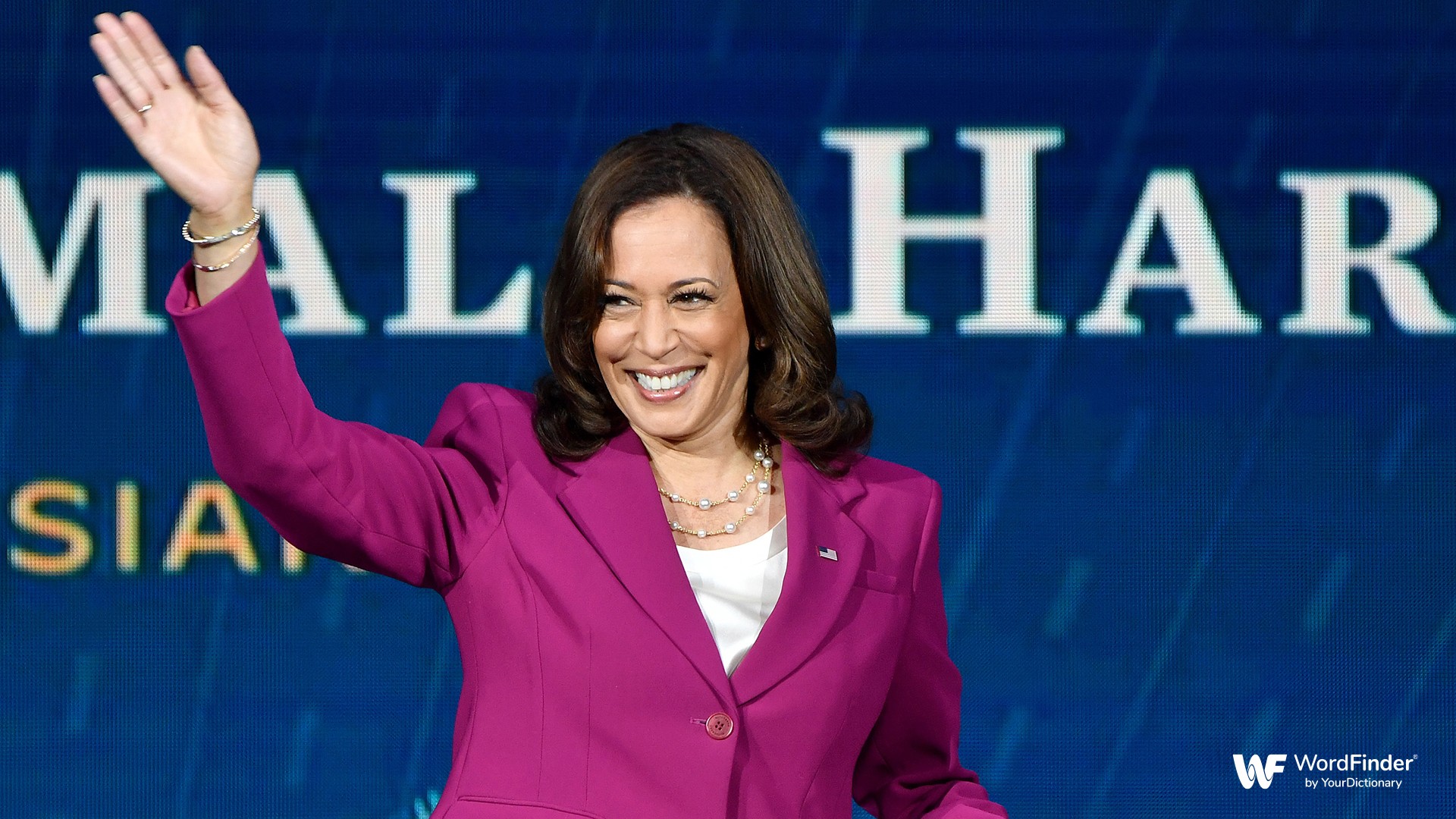 Vice President of the United States Kamala Harris appears onstage during the 2022 Essence Festival of Culture at the Ernest N. Morial Convention Center on July 2, 2022
When you're the Vice President of the United States, you've got to know a thing or two about strategic thinking. You weigh the pros and cons of every decision. Apparently, that kind of thinking extends to finding Wordle answers every day too.
In an interview with The Ringer, VPOTUS Kamala Harris "breaks down her daily Wordle habit." Her preferred Wordle starting word is "notes," since it has "a healthy mix of consonants and vowels, and a lot of words come with an S." She didn't know about Wordle's hard mode, but it aligns with how she plays normally, usually solving Wordle in four guesses. Harris views Wordle as a "brain cleanser."
Beyond Wordle, Kamala Harris also enjoys the NYT Spelling Bee and the NYT Mini Crossword.
Camila, Duchess of Cornwall: A Royal Obsession
There's celebrity Wordle and then there's royal celebrity Wordle. While we weren't able to find much information about the rest of the British royal family, Camilla, Duchess of Cornwall looks for five-letter words as part of her daily routine.
In chatting with British Vogue magazine, Camilla revealed that she plays "Wordle every day with [her] granddaughter." They share their Wordle scores with one another via text. "It's all very satisfactory when it tells you how brilliant you are."
James Gunn: An Obvious Wordle Answer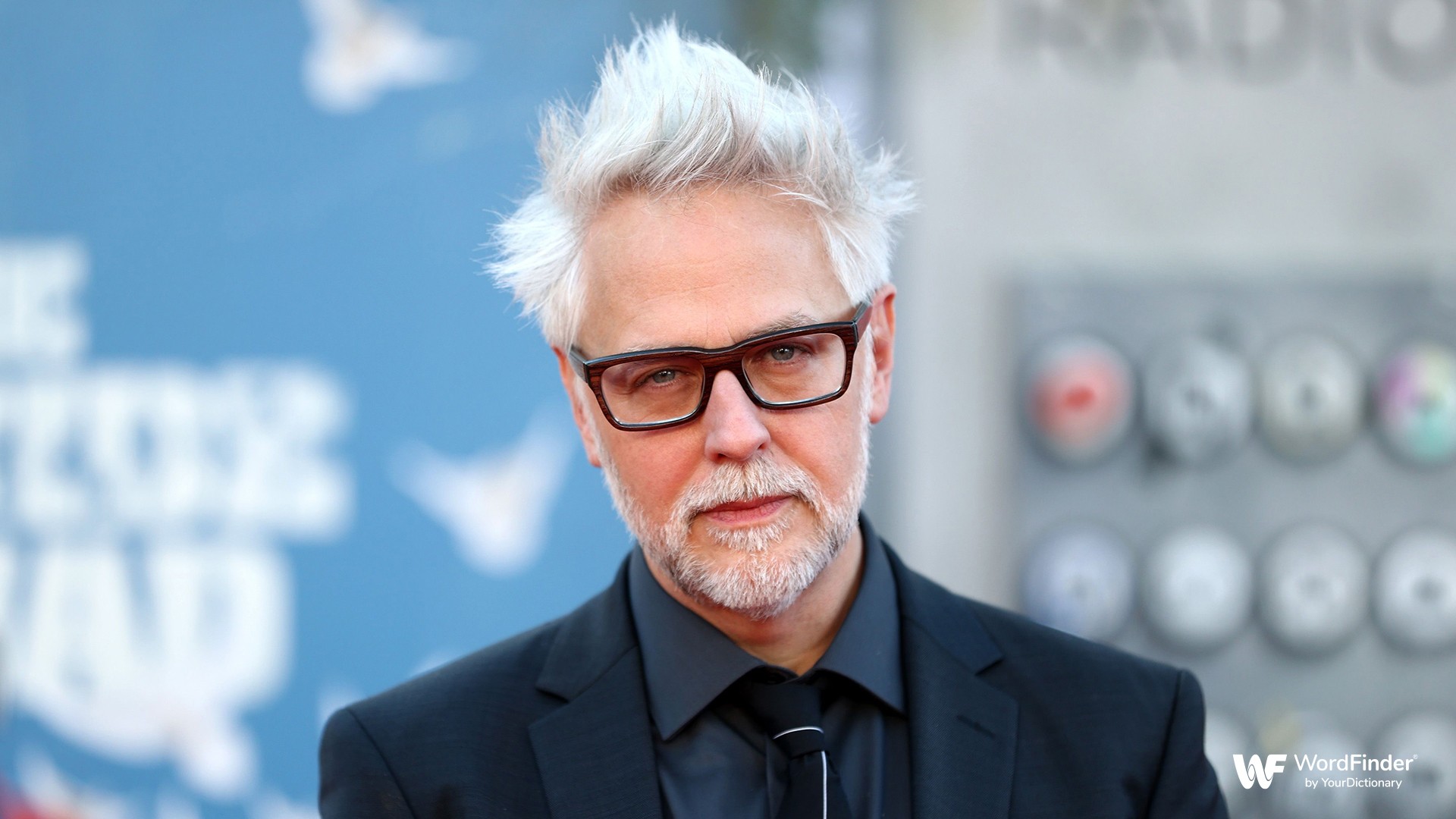 James Gunn attends the Warner Bros. premiere of "The Suicide Squad" at Regency Village Theatre on August 02, 2021
Sometimes, the answer is staring you right in the face and you don't even realize it. This is especially frustrating when the Wordle word is personally relevant. Celebrity Wordle is certainly not immune as director James Gunn revealed in April 2022.
The director of The Suicide Squad movie was practically beside himself when it took him five guesses to get "squad" as the answer. In the original tweet, which has since been deleted, he wrote, "I normally don't post these things but this is just embarrassing." Maybe he'd benefit from a few daily Wordle hints now and then?
Questlove: Drumming Up Wordle Success
Jimmy Fallon isn't the only Tonight Show star obsessed determined to find words on a regular basis. The Roots drummer and joint frontman Questlove tweets about his Wordle triumphs and tribulations all the time.
As you scroll through his Twitter timeline, you'll see several instances where he was able to solve Wordle in just two guesses, including on hard mode. Of all the famous people playing Wordle, it looks like Questlove is one of the most dedicated. The little bit of personal commentary he throws in from time to time adds to the fun.
Natalie Tran: From a YouTuber's Perspective
Natalie Tran is a YouTuber from Australia, best known for her comedy videos on communitychannel. In discussing everyday issues, she's immediately relatable, just like her perspective on playing Wordle every day.
Over on Twitter, she's said that "people who are still diligently doing Wordle everyday are The Sims I always wanted to raise." And like so many other players, she was confused about getting different Wordle answers when the list changed and not everyone got the newest version.
Marques Brownlee: Wordle Is Dope Tech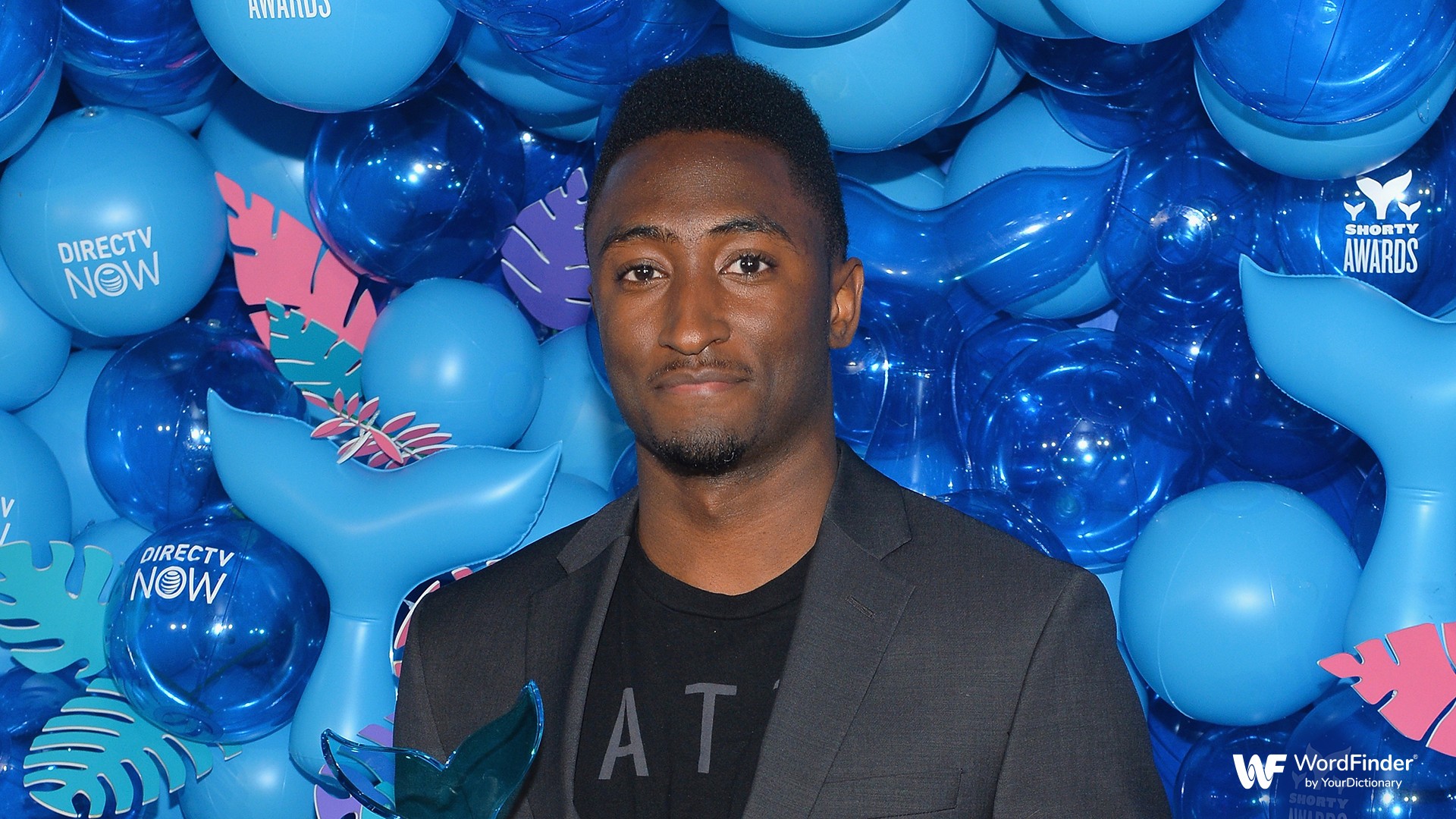 Marques Brownlee poses with Creator of the Decade award backstage during the 10th Annual Shorty Awards at PlayStation Theater on April 15, 2018
Speaking of YouTube, tech reviewer Marques Brownlee (MKBHD) observed the cultural phenomenon of "solving the Wordle and then going on Twitter and seeing all the RAGE of everyone who didn't get it. Really brings us all together."
Marques not only plays Wordle with the rest of us, though. He even interviewed Wordle creator Josh Wardle on his Waveform podcast in February 2022. They talk about the "united collective frustration" of the popular online word game and how Wordle came to be.
Marques Brownlee has gotten into the Wordle spinoffs too. In particular, he likes Worldle, Heardle, Factle and Nerdle.
David Tennant: The Doctor Who Plays Wordle
He didn't tweet about his Wordle adventures himself, but his wife and fellow actress Georgia Tennant did! Known for his starring roles in Good Omens and Doctor Who, David Tennant texted his wife that he was "genuinely gutted" when Wordle #209 had "broken [his] streak." He said that he "may not be able to carry on."
When Georgia tried to reassure him, David Tennant replied that she is "riding high in a bliss of unbroken wins. I remember those halcyon days but now I live in a bubble of failure of self recrimination." When she suggested they go back to Wordfeud, the 10th Doctor concluded by saying that he "will never spell again."
Celebrity Wordle Games You Can Play
There are lots of famous people who play Wordle. But, what if you want to play a celebrity Wordle game where you need to correctly identify a famous person? You're in luck!
Lookdle: Guess the celebrity based on increasingly less pixelated photos.

Who Are Ya: Identify the famous person based on clues around profession, gender, nationality, net worth and age, plus an optional pixelated portrait. The site also offers games for a variety of sports players too.

Hollywood Stardle: In the most Wordle-like of the celebrity Wordle games, guess the famous person's last name with green and yellow "stars" in place of squares.
Celebrities Love to Play Scrabble Too
Scrolling through celebrity Wordle, you'll see that actress Jennifer Beals and musician Jeremiah Fraites of the Lumineers are some of the other famous people Wordle can count among its fan base. Of course people in the creative industry love their word games! It doesn't stop at Wordle either. Lots of celebrities love Scrabble and Words With Friends too, including several members of the Harry Potter cast! What Wordle word do you think Draco Malfoy would play first?
---
Michael Kwan is a professional writer and editor with over 16 years of experience. Fueled by caffeine and WiFi, he's no stranger to word games and dad jokes.