How to Increase Your Vocabulary as a Word Game Wizard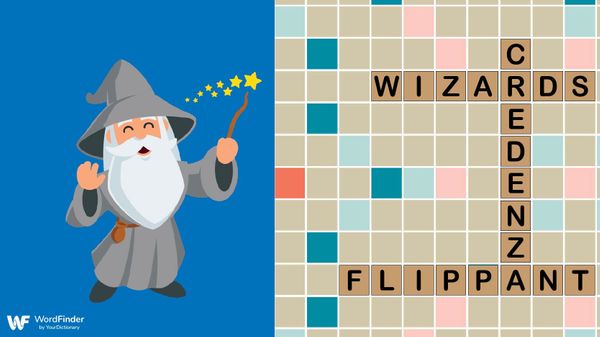 Adapted from Getty Images
There are many reasons why you might want to increase your vocabulary. You increase vocabulary for professional reasons, such as for a job that requires you to write or give a lot of presentations. You do it for school too. But, you might also have personal reasons. Becoming more skilled and better equipped to win word games is as valid a personal reason as any other. If that's one of your goals, let these tactics show you how to become a true wordsmith.
Read — a Lot
This is the first, the most important and the most obvious step if you want to increase your vocabulary. You won't learn a single word without reading it first. The more you read, the more words you'll expose yourself to. As you continue to read more and develop your reading comprehension, you'll also memorize words more quickly.
There are plenty of books out there that can help you expand your vocabulary. You would do well to read as many of these as possible. Make a routine of it. At the same time, don't overload yourself by trying to read too much or too quickly. Likewise, don't let yourself fall out of your reading habit. Test what works for you and helps you retain information.
You should also read books, articles and other publications that appeal to you personally. Your mind will become more alert and focused when you read about a topic you enjoy.
Write — Also a Lot
As you might expect, writing pairs perfectly with reading if you want to improve your vocabulary. And it is equally important. Some people might have exceptional memories, retaining knowledge about new words simply by reading them. That's not the case for most people. To truly absorb a word, you need to use it.
When you learn a new word and its definition, find ways to include it in your everyday life. And make sure that you use it correctly and for the right purpose. Here are few common examples of how to do this:
Use it in emails. Look for opportunities, even in work emails, to include new words whenever doing so makes sense. In a more formal message like an email, it's important to use your words in the correct context. This will train you to think about what the words mean.

Insert new words in social media posts. Make the word part of your normal conversations. Repetition is essential for learning and memorizing anything. Social media platforms are a great way to do this.

Write stories. They don't need to be long or even fictional. Write about any sequence of events you can think of that you can add the word into. The list of short story prompts on YourDictionary is a great source of inspiration.
Play Simpler Word Games to Increase Vocabulary
If you're looking for how to increase your vocabulary, this is probably the most fun way to do it. Playing games like Scrabble, Words With Friends and The NY Times crossword puzzle generally requires players to know a lot of words. But, there are other games that are not nearly as demanding.
There are plenty of word games that can serve as ideal starting points for your vocabulary learning journey. Here are a few that are easy to learn and also fun to play.
Use Vocabulary Training Apps and Websites
Just like the books that can help you, many websites and apps can make learning new words easier too. Try using these tools in conjunction with your regular reading materials.
Aerolith
Aerolith is possibly the best website for learning how to expand your personal word list for gaming purposes. Its primary purpose is to teach people how to solve anagrams, but it can also help people learn new words at the same time. Aerolith was created by programmer and Scrabble champion César Del Solar for the purpose of teaching people how to increase vocabulary and memorize words for the game.
Vocabulary.com
Vocabulary.com is another great site that can help you. The education-focused website allows people to customize their experiences and expectations. It can help students, of course. It can also help individuals who want to learn new words for personal enrichment. Vocabulary.com uses practice exams, spelling bees and more tools to help users focus on what they want to learn.
Word of the Day
Word of the Day is a good option if you prefer to use an app rather than a website. This is one of the best vocabulary-building apps you can find for Android and iOS devices. Scroll through an endless list of words. As you do, check the definitions, listen to pronunciations and save words for later reference. Word of the Day also has premium features for purchase, like hearing how words are pronounced in different English-speaking regions.
Learn Vocabulary With a Friend
Since you are trying to increase your vocabulary in an effort to boost your word game skills, why not make a competition of it? If any of your friends are fans of word games as well, try working together to expand your vocabulary together.
Some word games stand as the best for you and your friends to train with. They are a mix of board games, browser games, and mobile apps.
Scrabble: Playing and practicing with friends using the classic board game is still one of the best ways to get better. The time spent together makes it more enjoyable, and that enjoyment makes it easier to memorize new words. Alternatively, you might try playing Scrabble GO too.

Words With Friends: Considering the game's name, it's obvious why Words With Friends is the perfect game to play together. You can play multiple games with multiple friends at once. As an added bonus, Words With Friends helps you by showing if a word is valid or not.

Woogles: Woogles.io is a website that brings word game fans together. You can play the site's version of Scrabble, OMGWords, when playing Scrabble in person isn't an option. You and your friends play in real-time rather than asynchronously, like in Scrabble GO and Words With Friends.
Get Inspired by Word Game Greats
A lot of good comes from when you increase your vocabulary beyond becoming a word games pro. But, that is the focus right now. So, it helps to have some inspiration to encourage you on your journey. A good source of inspiration is to learn about the greatest word game masters. One such legend is Nigel Richards. He is currently the undisputed best Scrabble player in the world. His story and his mastery of words would encourage any aspiring player.
---
Zac Pricener has been a content creator for the past eight years. He's a bit of an all-around nerd, and he has a bad habit of working movie and TV show references into conversations whenever possible.